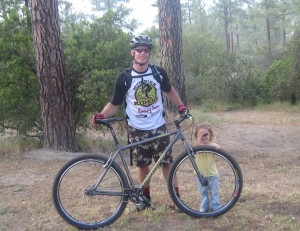 Here it is my first Redline 29er experience. My riding of any 29er before this totaled less than 100 yards. A bike is a bike right, well not exactly. I have become a believer in the 29er setup read below.
 
I grabbed the family and drove out to Hurkey Creek in the mountains of Idylwild. This is great place to visit, many trails, excellent camping and a place that I raced in the past.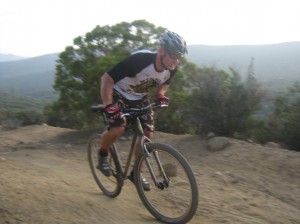 I set out on my first ride on the Redline Monocog 29er. I followed the 24 Hour race course, I soon realized the benefits of the big wheels on the first dip the bike just seemed to roll in and out of the dip very smoothly. The climbing begins, the stock gearing is 32×20 which is very similar to 32×18 on 26″ wheels. It was fast up hill, the bigger wheels take a little more effort to push uphill, but the results are worth it. I made every switchback and transition on the technical uphills this was a first for me at Hurky Creek.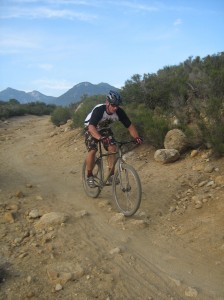 Let the downhill adventure begin, one word WOW! It took me a few days to figure what was so different and why it was such a pleasure to charge downhill hill. Most importantly I never got the sensation I was going to get tossed over the handle bars when rolling over large rocks in middle of the trail or dropping large steps, the 29er created a lower center of gravity I felt. Second I was able to pick some unreal lines between ruts and stay out of them. One last thing about my downhill experience on this Rigid Redline 29er bike was the ability to shake off the speed bumps when flying downhill, the bumps that usually tear me up on 26″ wheels were not there I simply rolled over them.
 
 I was looking forward to the boulder in the middle of the trail in the back of the course. I have only made it over this monster rock once on 26″ wheels, today was different I attacked the boulder and drove over it without any hesitations from me or the bike.
 
Anyone looking into Single Speeding that wants to keep some green in your wallet should seriously consider the Redline Monocog 29er, I can honestly say I am a Big Fan…
 
{ Future reports to include minor tweaks, and improvement's kept on the cheap }
Animal