Power = capability of doing or accomplishing something. When I think of Power, I think of the "Train", "The Polish Hammer" or "Animal" – these dudes have Power.
Pak = Pakistan. When I think of Pakistan I think of a federal parliamentary republic consisting of four provinces and four federal territories including a federal capital territory established in 1947; they even had a Governor!, General Muhammad Ali Jinnah, see the Govenor in the Pic below, just looking at him you can tell this dudes got power!.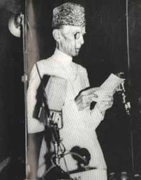 When you put the 2 words together you get: PowerPak = the ultimate universal charging solution. You might be asking yourself why it's the ultimate??? And the answer is because it combines a home rapid charger with a backup rechargeable battery pak. You plug this thing into the wall and when it is fully charged you can toss it in your hydration pak along with your cell, it's only slightly bigger than a deck of cards. With the Powerpak you can hit the trails knowing that if you eat it and are stranded by yourself for a few days with 2 broken legs that you will be able to re-charge your cell after it dies.

The Powerpak comes with a myriad of USB connectors and will connect to 95% of all handheld USB devices. I tried it with several phones including an old Motorola Razor and a Blackberry, no problem, connected without a hitch. I have taken this thing camping, riding and anywhere else that the possibility of a dead phone and survival go hand in hand. I used it to charge a mostly dead Blackberry and it charged to half battery in about 1 hour, saweeet !!! The design is minimal which I like; it's unobtrusive, unsuspecting and completely useful.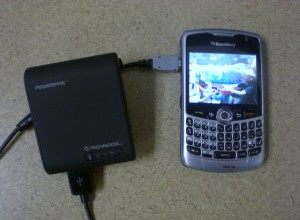 Do I recommend having a backup power source for your cell when you ride? Yes I do. I've often thought about the possibility of having to survive on my own should I crash one day without a buddy. Let's face it, we love MTB'n and we aren't always gonna ride with someone else. When you are riding by yourself, you gotta go prepared and the Powerpak should be right there with your cell, matches, tube, granola bar and tire irons. This thing is going to be a necessity for every ride from now on.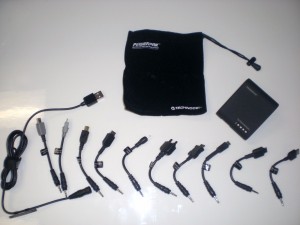 Our review disclaimer
as required by the FTC.