One of the best things about Sea Otter is that you get to see not just prototype  stuff, but 2012 products that are coming out soon. The one thing that will always bum me out though are the things I will never ever be able to 1.) AFFORD, 2.) only the "PROS" get.
We all want it, but can't get it, We all like to touch it and some times can, and we like to see it which is free to us. So here are some pics from Sea Otter of a few things that pros have and things that we say "WHAT! IT COST HOW MUCH!!", but it looks cool.
Avid had some cool Black Box brakes that were on Giant team racer Danny Hart's bike that had his name on the levers. I would pay to put my name on my levers. "Its the little things."
Customized brake lever…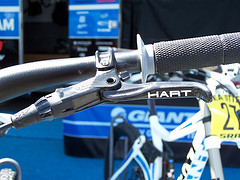 Acros is a company out of Germany that makes some of the coolest headsets, seat post, bottom brackets, and now rims and wheelsets, but wait that's not all. Their newest venture is drive train components that are lighter and cooler then anything I've ever seen out there.
Front, and rear deraillers plus shifters are all high quality cnc machined parts. The price, just over $2000. "wow!!" Did I mention that they are hydraulic?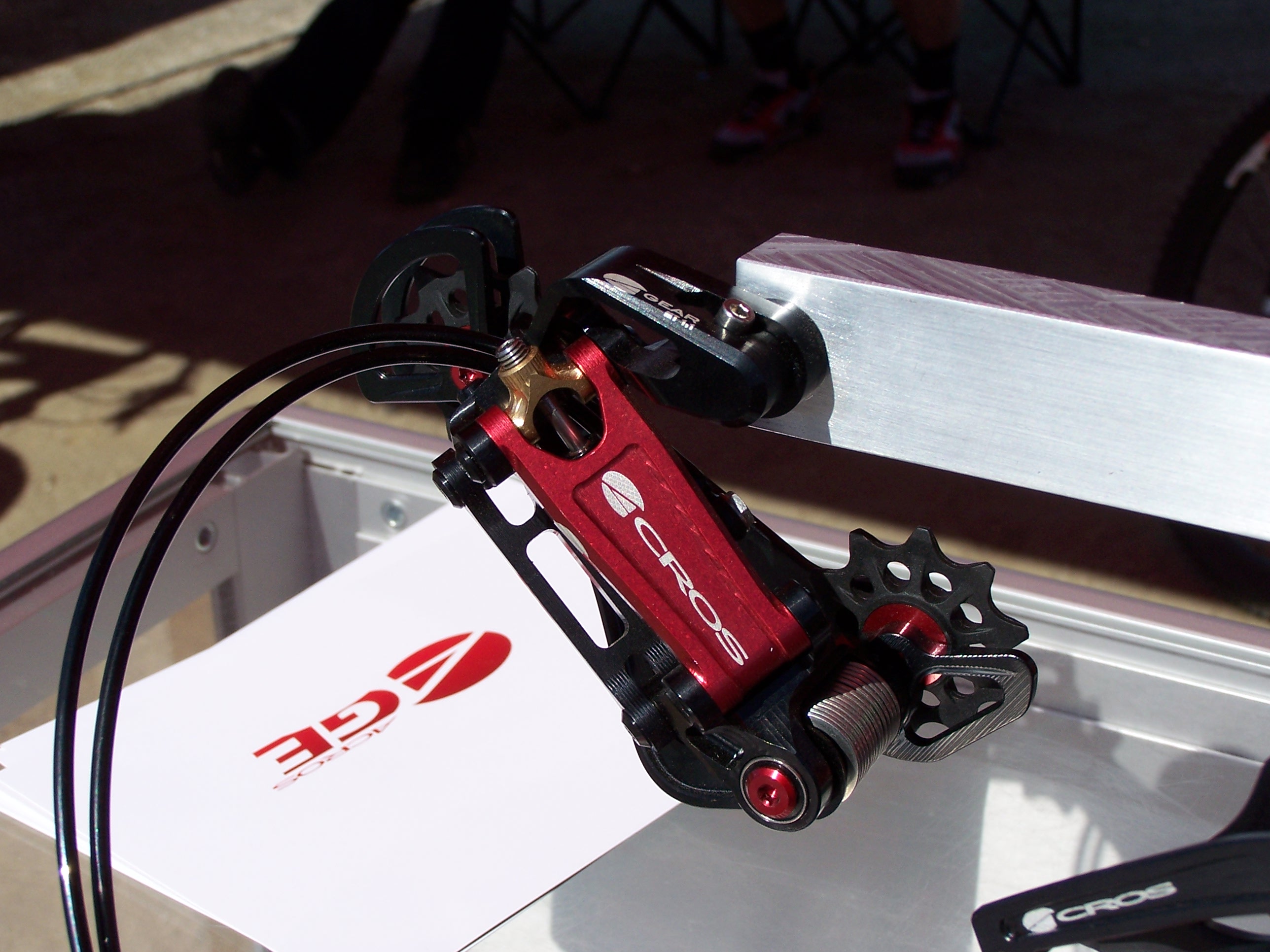 One of the next things we saw while walking around was a new rim set from DT SWISS, asking price $4000. Was that right? Very cool lite set .
The 29er set weight is toted at 1200gr for the set.
Well this was just a few things and there was so much more to see. It gets overwhelming and this isn't even Interbike.