NOW THIS IS THE INTERBIKE LOVE
Well before I got to Interbike the trip out was not without a little excitement. I left about 3am in the morning and was pretty amazed that there was quite a few travelers on the road, by the time I got passed Barstow I got a few patches of rain which was nice. There's nothing like having a little rain out in the desert it just has this fresh smell to it, but by the time I hit Baker (Town of the "Biggest Thermometer in the World".) I was getting more rain on and off, when I hit state line from there on into Sin City I had some of the heaviest rain I had ever drove in, plus their was major lightening hitting the ground what looked like in and around Vegas. It also looked like it was hitting the area of Boulder City along with the heavy rain. "Oh no was Dirt Demo going to be a rain out!"
I started calling friends that were at the Dirt Demo to see if it was still going on and was informed that people were there, but no one was riding, hell later I heard a rumor that someone got struck by lightening. Don't know it that really happened.
Well I had to pick up my badge anyway so off to the Sands Expo, then off  to see if I could do early check in at my Hotel ( Note to self next year book a little earlier so the hotel you get isn't TERRIBLE['s].) I see now theirs truth too a name. Well some rest and out to the Demo.
Well here is some pics of some DH bikes as well as something we want to get into here at MtnBikeRiders.com ,  I'm a big Cyclocross fan having raced it back in 2000 and 2001, so you will see a few pics of cross bike seeing that the season is now starting up.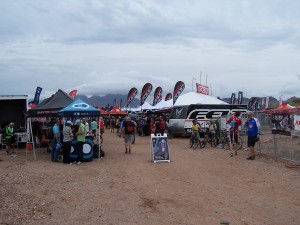 FIRST STOP KHS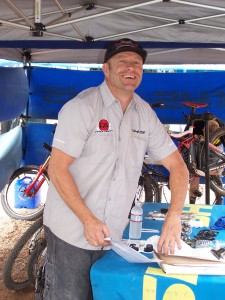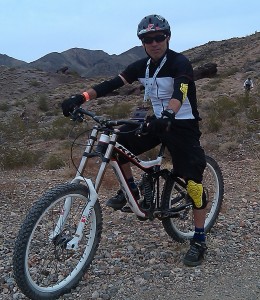 I loved riding the new KHS DH 300 , along with the new Lucky 7.  All I could say about the DH300 is Wow! The Lucky7 rode great as well and handled the trail with the precision of a knife, now if they put the new DH300 rear suspension on it the 7 it will rock.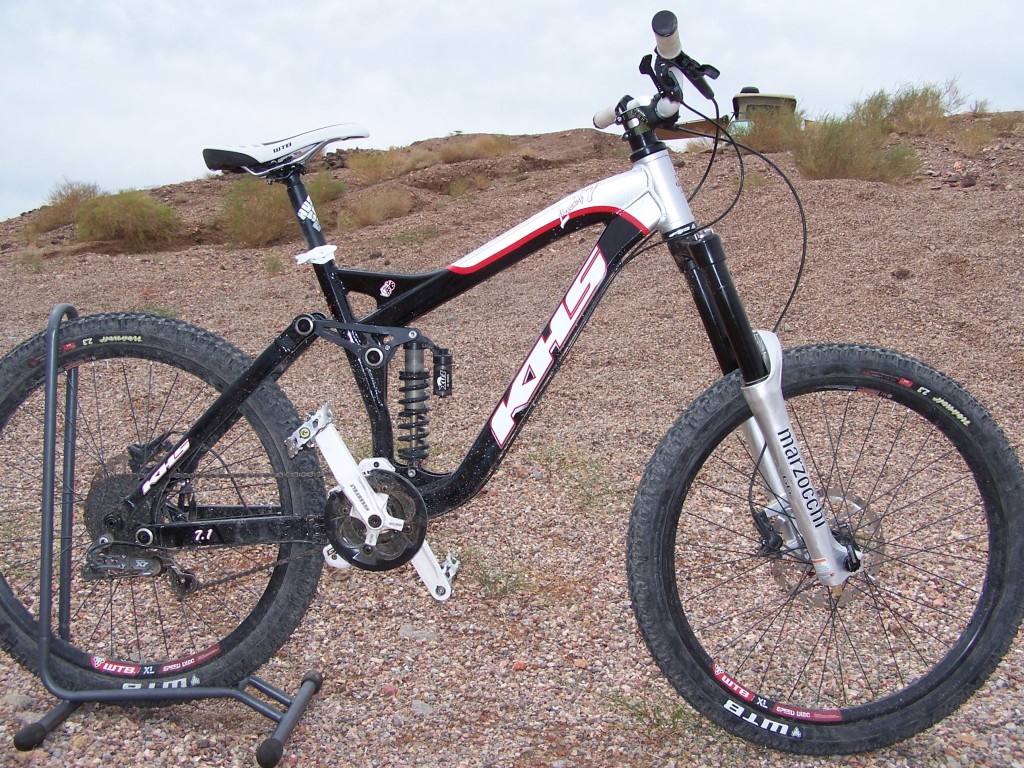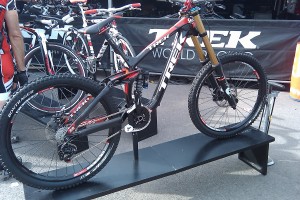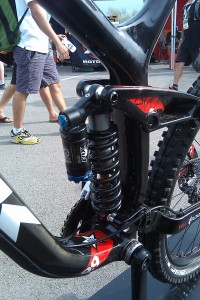 With the high cost of setting up at Interbike some companies in the past few years have chosen to just do Dirt Demo.
The new Trek carbon session was on hand to show itself off along with Aaron Gwin's World Cup Champion.
The CX bike's were looking good a lot of carbon. More to come on this.