OK while roaming the countless isles of INTERBIKE the one thing I always love to look at are the many downhill bikes available by all the manufactures. Some are just the same old thing with a new paint job on it while others are a whole new beauty.
These are the bikes that get my blood boiling and my mouth salivating. Theirs nothing like imagining myself on a world cup course shredding it up at mach speed on one of these new machines and hearing the crowd going wild, blowing horns, ringing the cow bells, and seeing the crazed downhill fans painted up in red, white, and blue urging me on ( OK so I have a little Walter Mitty in me, don't we all from time to time.), OK,OK back to my INTERBIKE reality. Some of these DH pics are of my favorite. Not all of them are production while some are, so enjoy Art's DH pics
HERE ARE SOME FAVORITE DH BIKES TO LOOK AT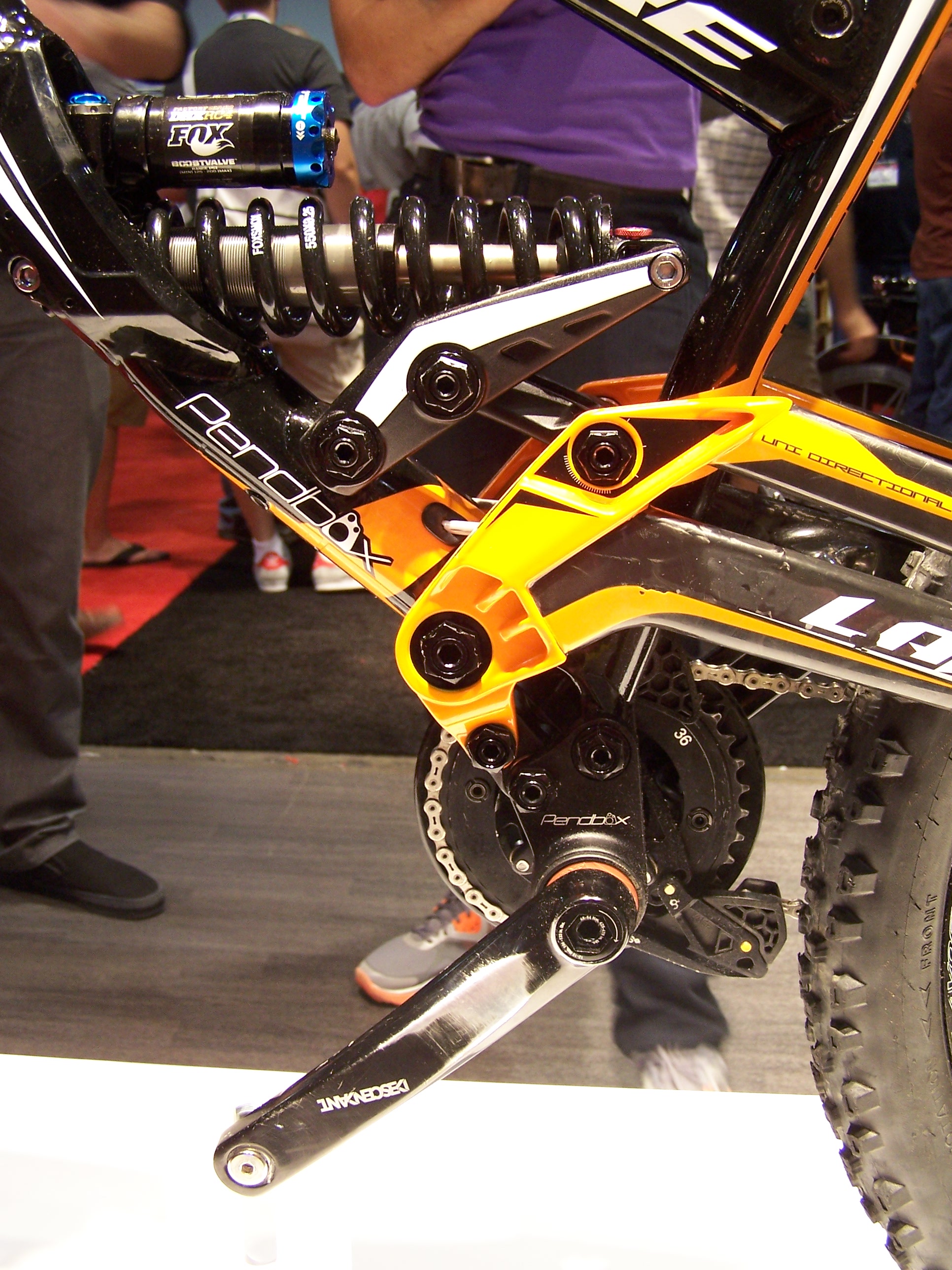 LAPIERRE'S BLENKINSOP WORLD CUP BIKE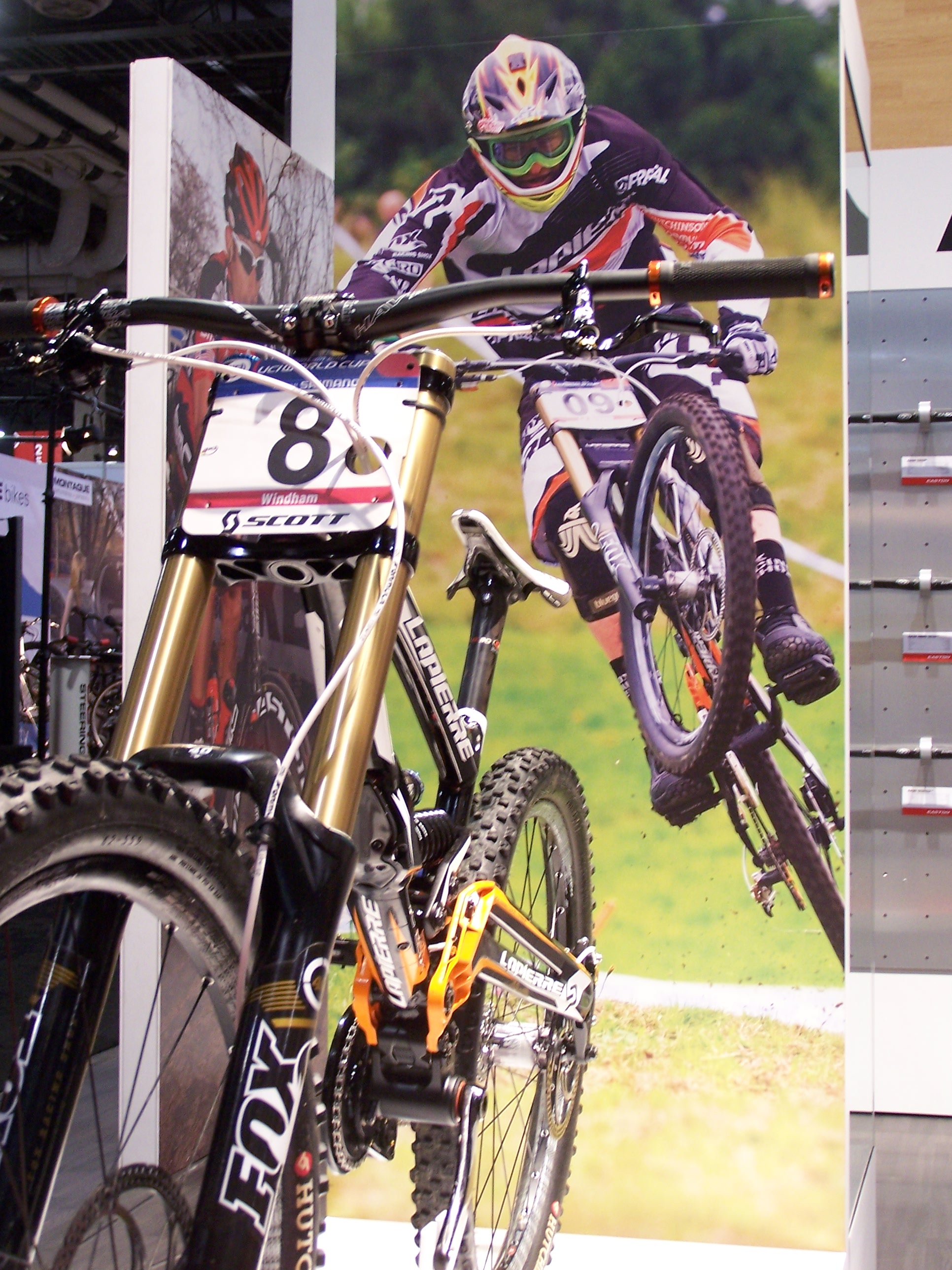 DH Team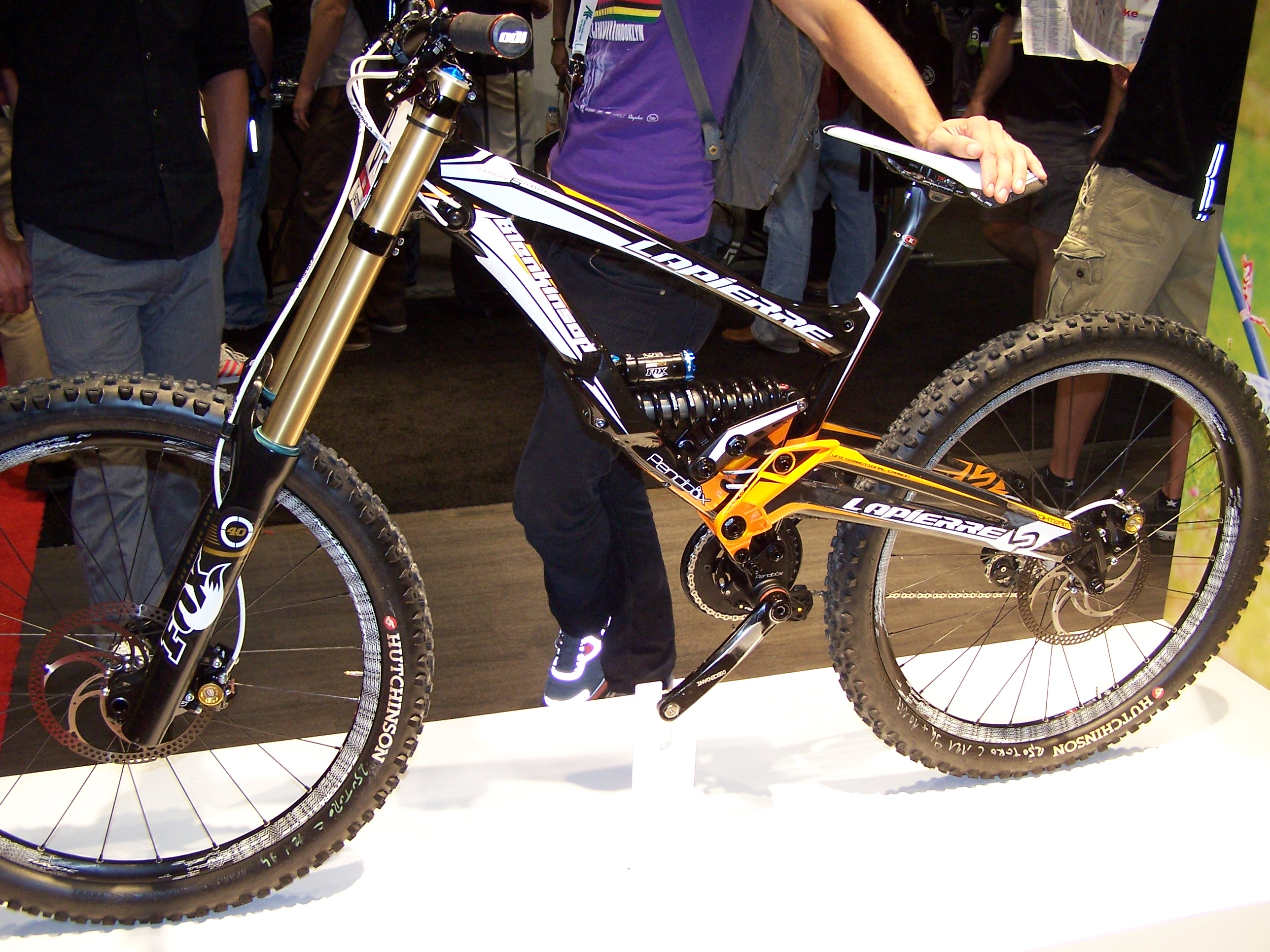 The LAPIERRE is one bike company that I have kept an eye on in the last couple of years and their DH bike's have been looking real good. This is one DH bike that I would love to do a test on, but due to other companies patent challenges this great bike has not been able to invade our borders, but if you live close to Canada cross the border and pick one up.
The DENMI paint scheme made this bike stand out to me.  It looked clean and had very good layout.
THE DENMI DH JUST LOOKED COOL WITH THIS PAIN SCHEME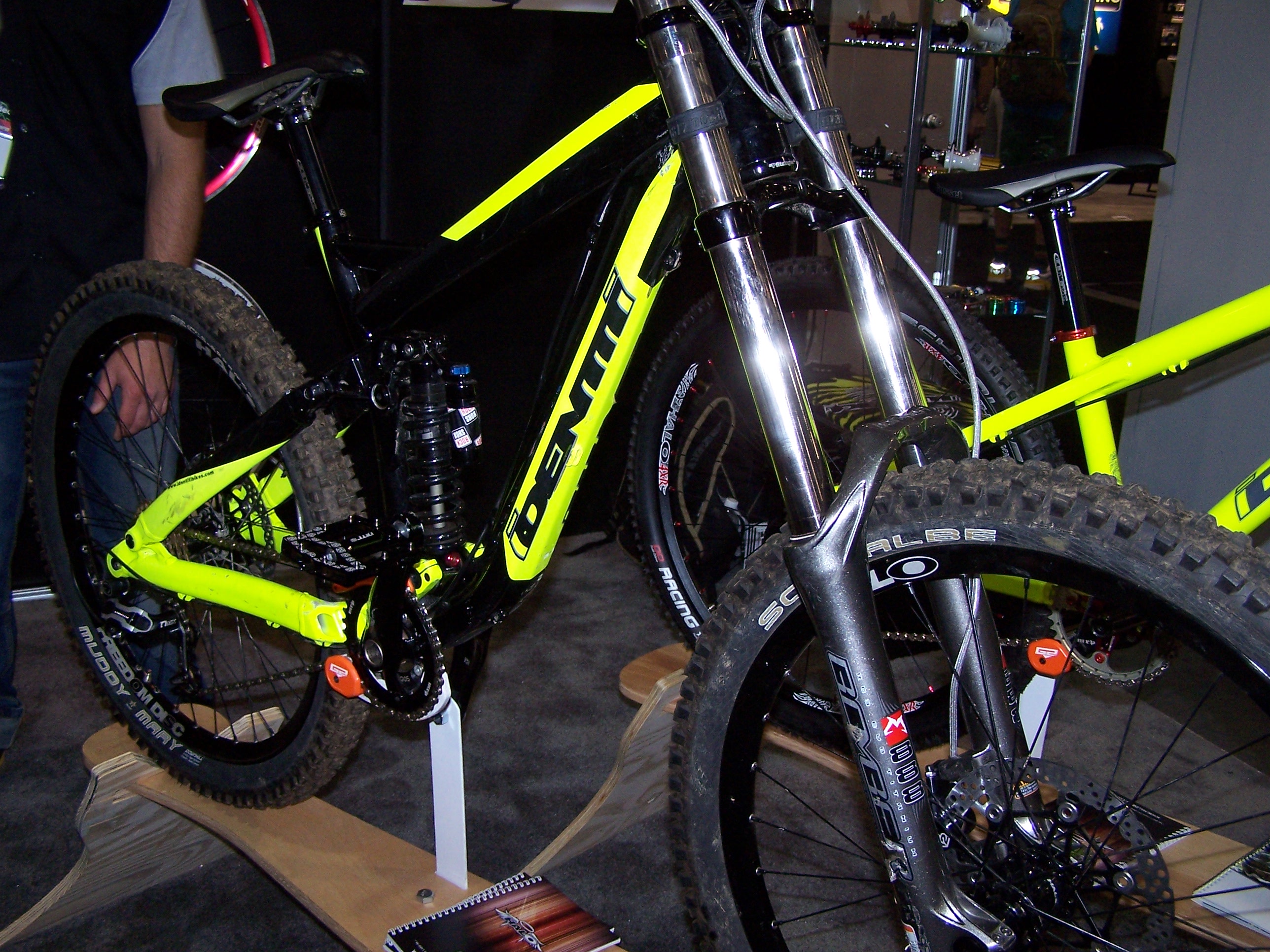 SUSPENSION VIEW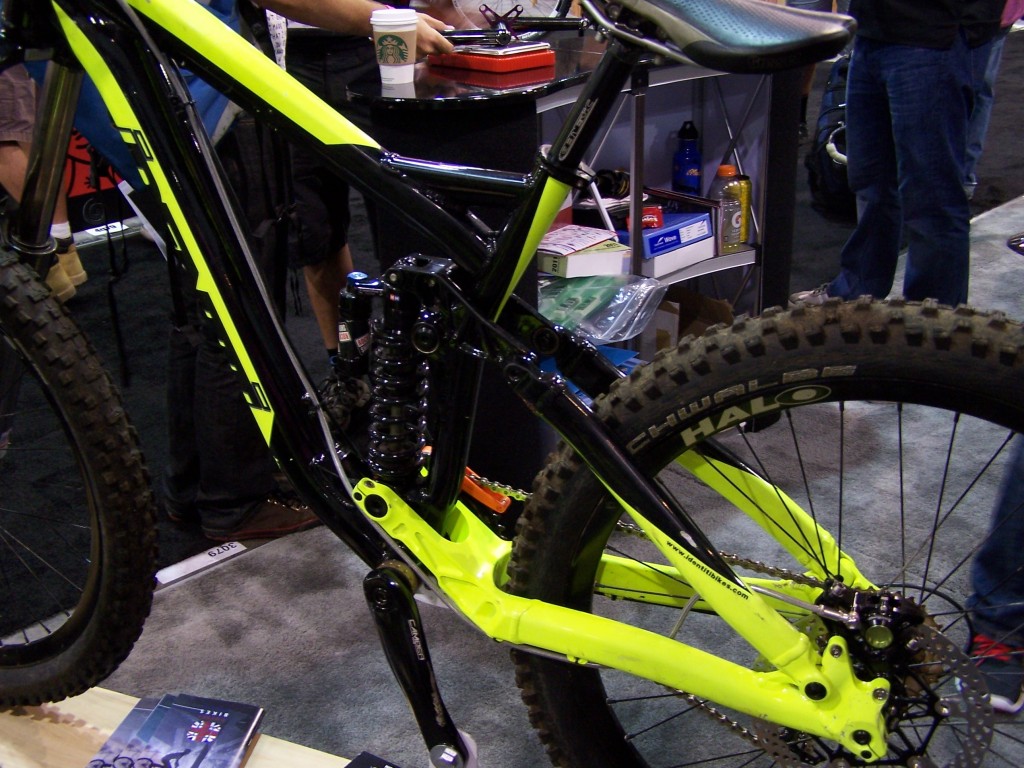 Now I have been paying close attention to the development of this DH bike in the last couple of years from prototype to production. It has gone through many geometry changes.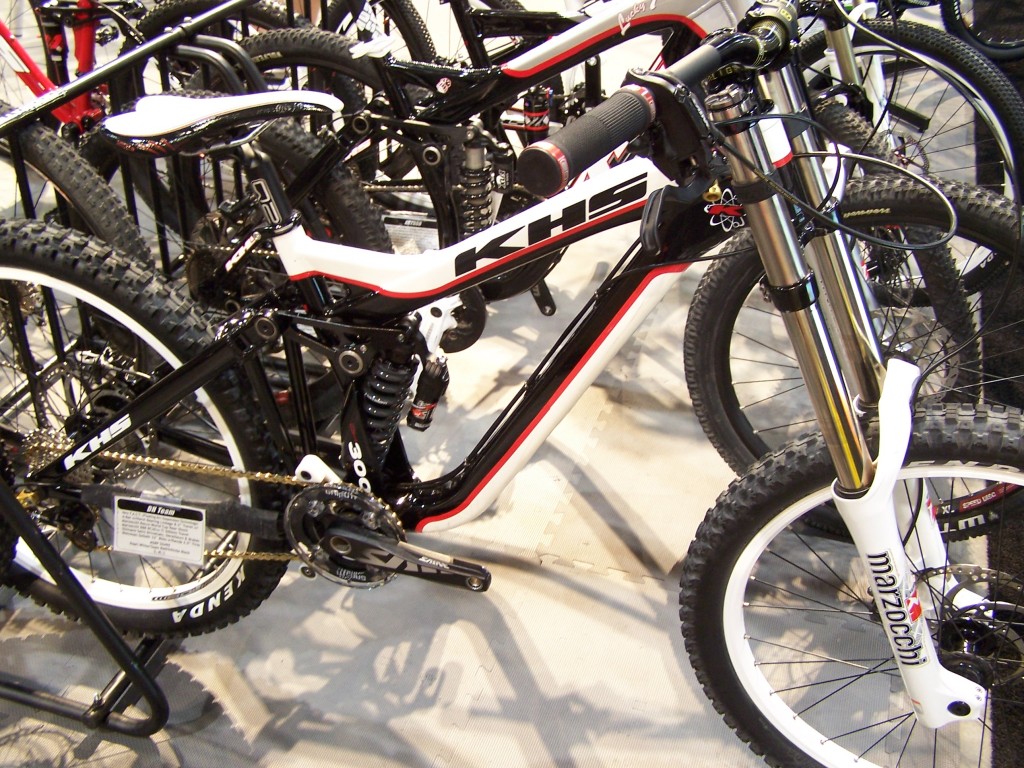 I got to test ride KHS's DH300 and I can tell you this bike stuck like glue to the ground.
Hoping to do a test on it in the future.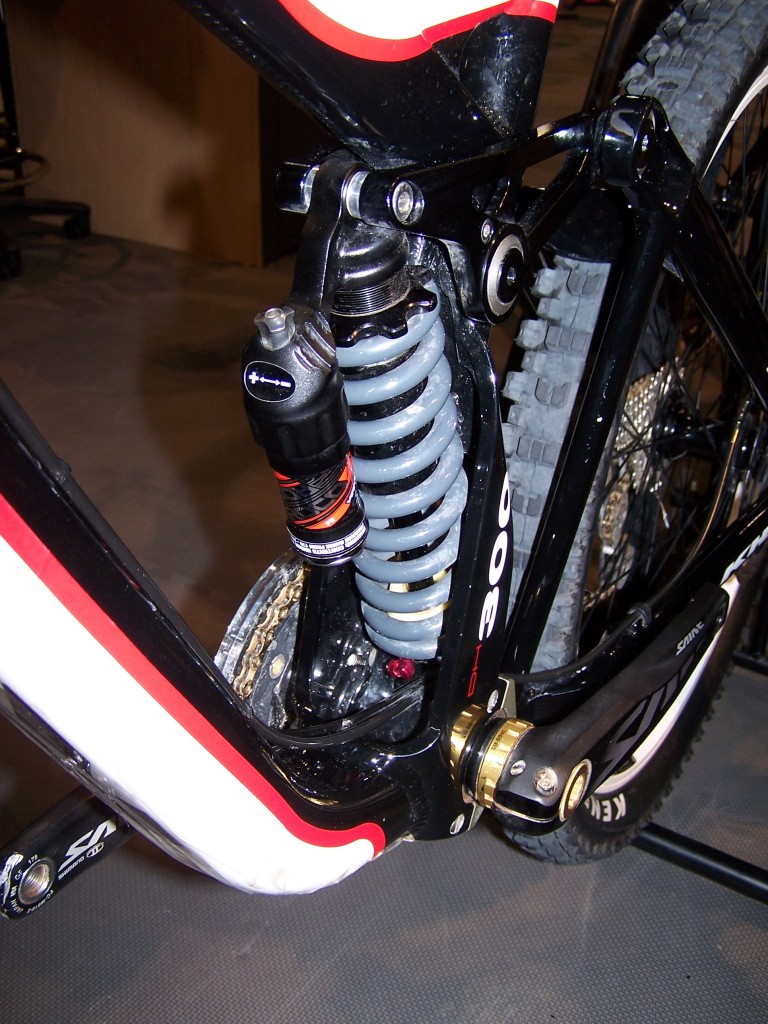 Trek was only at the Dirt Demo just like Giant and they had their new anticipated TREK SESSION Carbon DH bike which has been ripping up the World Cup courses with newly crowned US World Cup Champ Aaron Gwin.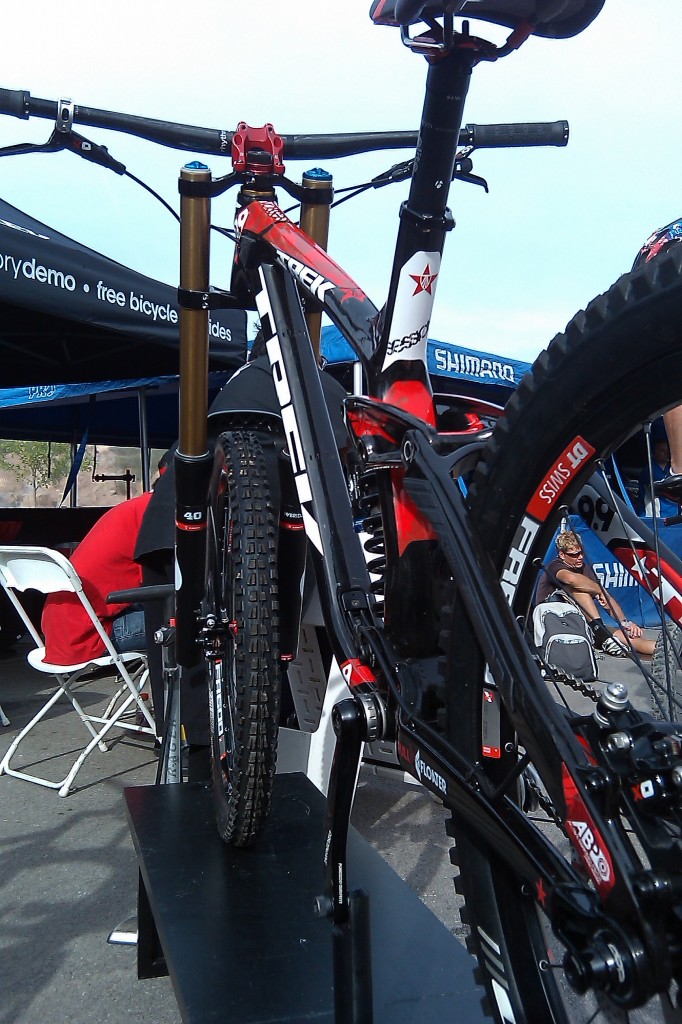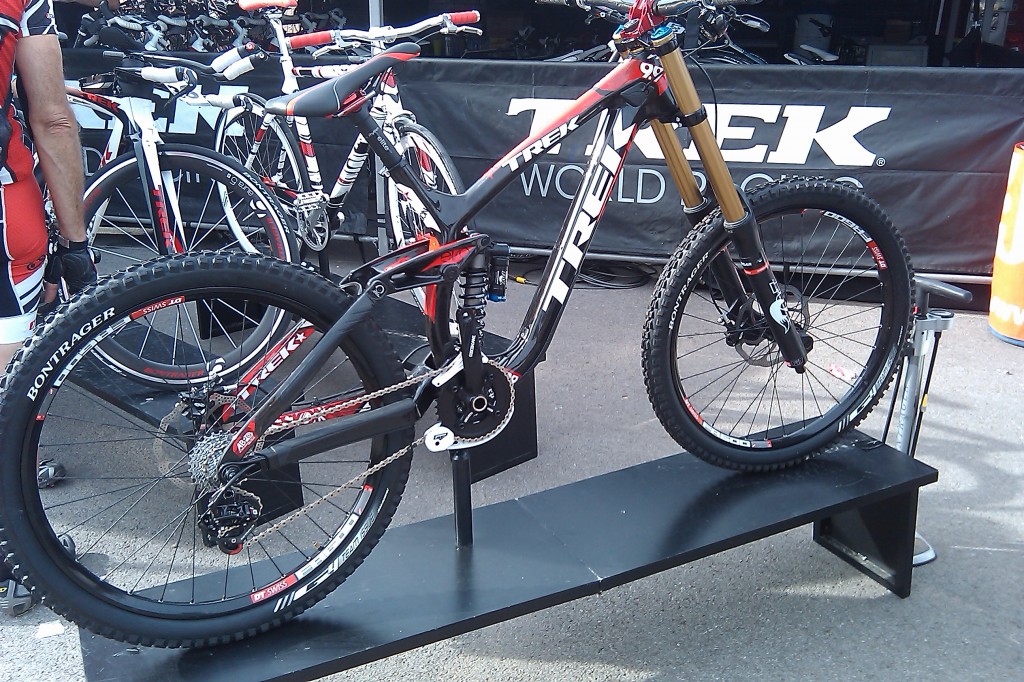 NORCO had their new DH bike there and I have never really liked their bike's in the past. They looked kind of archaic in design, but their newest DH bike the AURUM LE has changed my mind about NORCO.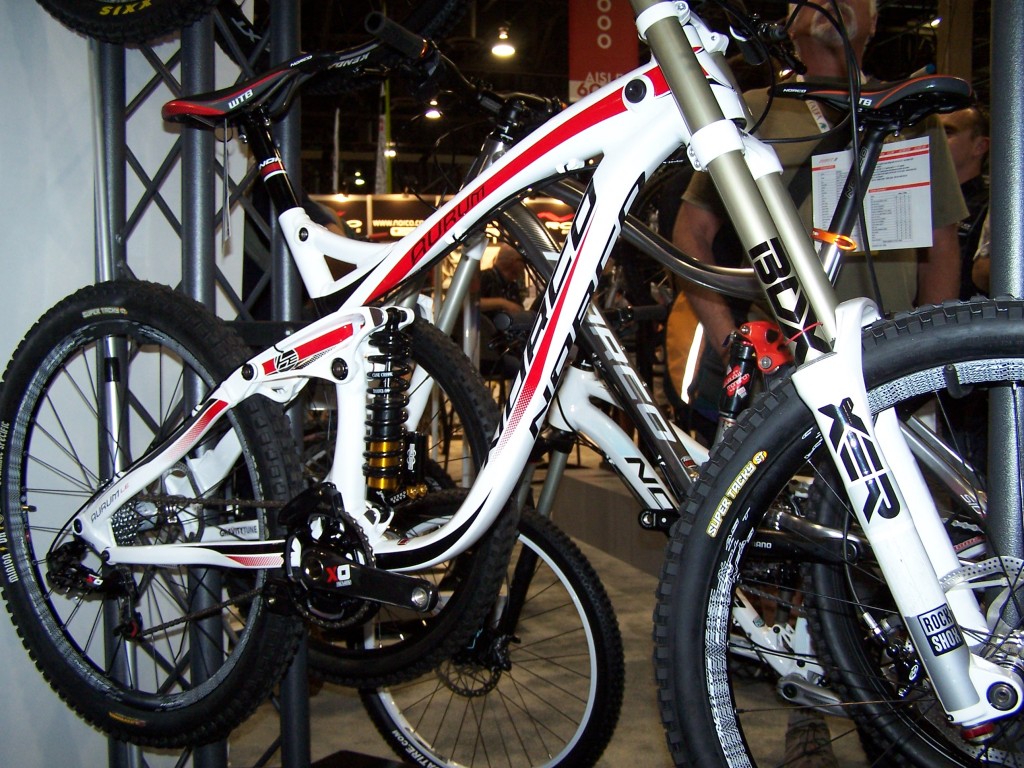 Take a good look at the suspension bolts and the smooth lines of their newest.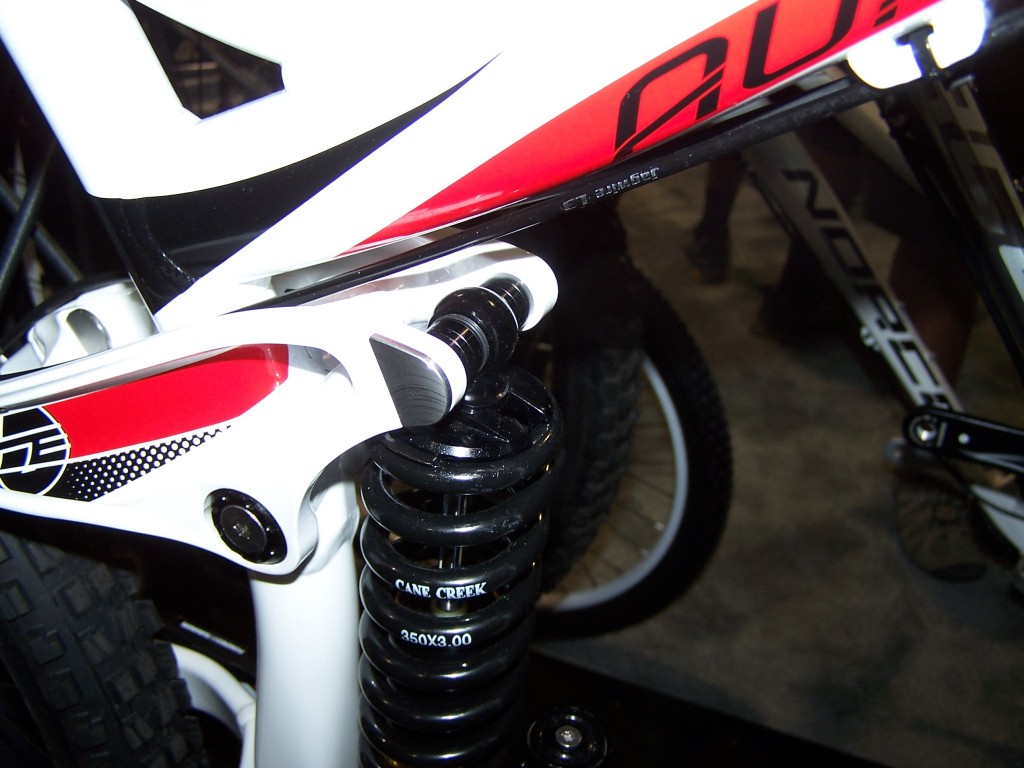 The next set of bikes are very cool in design to me due to things like the stoutness of their frames, unique design use of carbon, and one guy who wanted to make his design and I'm sure dream come to life. The suspensions consist of the DW link, VVP, and one that looks like the DW, but is a little different.
Introducing PIVOT, SANTA CRUZ, and ONE GHOST INDUSTRIES.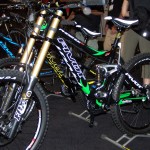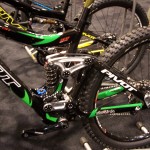 More carbon dreams.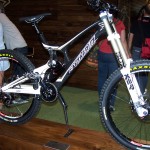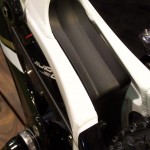 The ONE GHOST INDUSTRIES DH bike was very cool to me. This bike first caught my eye at Fontana, but I never got a chance to go back and check it out. This is one DH bike I hope we can get for a future test. Enjoy some close up eye candy.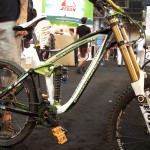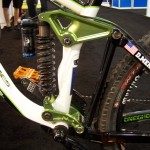 Now I save my best pick for last OK. There can be a rider that dominate all or a majority of races, but on any given day one rider can be the fastest rider ever, he or she can put together such a ride that we all will remember it, BUT if you do it against the odds of the weather and be so fast you beat all other riders by over a minute or two this is a ride the will go down in the history of cycling, and in doing this the bike company will always be remembered.
Well on a rainy day in Europe a week before INTERBIKE  Danny Hart from team GIANT did just that. Giant as I mention earlier was only at Dirt Demo and his World's championship GIANT GLORY was there for all to touch and see. I tell you there were a lot of people around this bike including myself and yes I touch it, so I hope some of that speed MOJO rubbed off.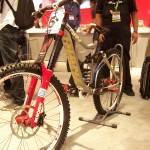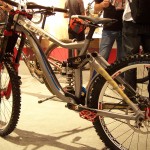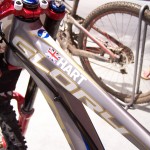 Well hope you enjoyed my favorites and I will have some more INTERBIKE  for you.