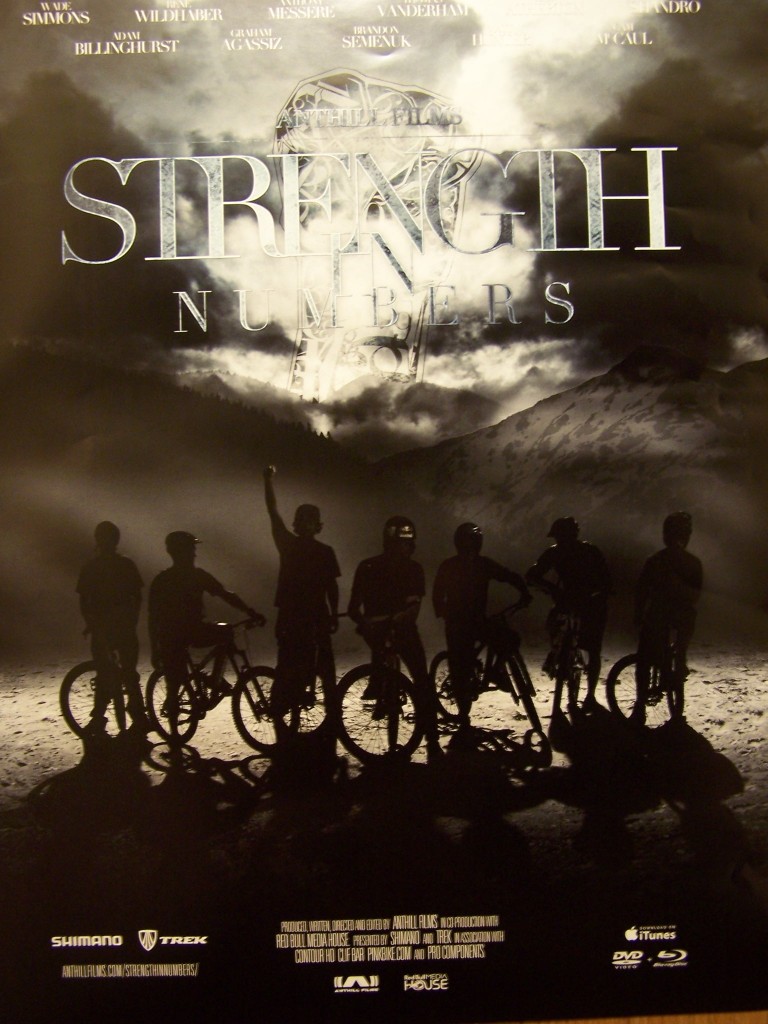 STRENGTH IN NUMBERS- BY ANTHILL FILMS
If you have ever gone to The Sea Otter Classic one of the many things you can count on is seeing a mountain bike movie premier or two and if you have ever seen an Anthill film you'll always walk away not only in awe for what he and his group of merry men can through together,  but also just watching the level of riding that is showcased in his movie's makes you not only want to go out and ride, but go riding to the places he films at.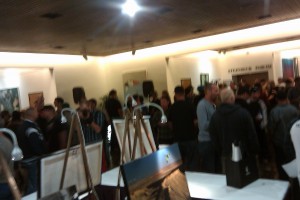 WHAT'S IN THE MOVIE
What you would expect from Anthill, a top notch cut rate film on the world of mountain biking. He pull out all the stops on this one with zip lining, over the top angels and some of the most beautiful camera shots I have ever seen on a movie like this. The slow more was spectacular with dirt and rocks being kicked up and floating in the air as if you could reach out and pick it out of the air.
The World Cup footage was amazing as it should be, I mean you just don"t see some pro going down the hill, you feel the pro going down the course, you see the rider and his machine  as one as they race down the course suspension moving in the most amazing slow motion filming ever.
Strength is not just about world cup racing it has some amazing Freeriding from Canada, then crosses the globe to one of the highest places on earth to show you that in one of the most under developed areas mountain biking is taking a foot hold with the people. It has great dirt jumping scene in it as well.
THE RECAP
In all this is truly a movie for everyone. It  puts you on the edge of your seat, makes you want to be in it or be a part of it. The core of the movie shows you that we our united in our strength for the love of this sport we do no matter where we live or come from.
If your one that loves great camera work you'll love this movie, it puts you right there next to the bike with the rider.
This is a movie that takes you to places you'll only dream of and make you crave for more. Would I buy this one, but of course.