This past week I had the opportunity to attend Kali Camp, an informal riding and product info session in Big Bear, CA for Kali Protectives. Most of the guys rolled in late Wednesday evening to the quirky local cabin where everyone would be staying. This cabin even featured a pool table; however, the carpeted surface made it less than ideal. Around a dozen guys including a couple Kali sales reps and the owner himself, Brad Waldron, were there.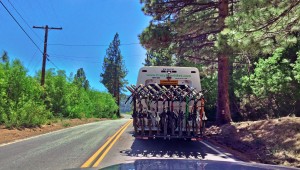 The priority was getting saddle time in, so first thing Thursday morning everyone headed out for a XC grind on to a local trail called Hanna Flats with an added climb up to Grey's Peak. It began with a 15 minute fire-road climb before to get to the start of the single track that was the start of the real climbing. From there on it was mainly rolling single-track with what felt like more up than down. The group was a strong set of riders, and by halfway through I was cooked. When it was all said and done my Garmin clocked the ride at just over 20 miles and just less than 2500' of elevation gain.
Post ride everyone headed back to the cabin to clean up and relax for a bit. While hanging out and chatting, there was a chance to discuss existing and future Kali products and technology. There were a few product sample of take a look at and put our hands on while we were there. The Avatar2, a super light composite full-face helmet, was an example of existing and currently available product. Next a prototype full-face helmet was passed around that is in the final stages of development and should be ready for production in the next few months. Sorry no pictures of the forthcoming products! There were other future products that aren't quite ready for prime-time, but hopefully will be soon.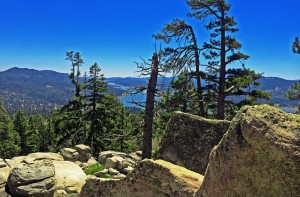 The next day the guys split up and went to another XC loop or the ride the trails at Snow Summit. I was planning on hitting the lifts, but a combination of pressing work and a bit of exhaustion won out in the end. If you have not been up to Big Bear for either XC or gravity riding you are missing out.