1442 W. 135th Street
Gardena, CA 90249
NOTE: Returns Only
Email: sales@pricepoint.com
We answer most emails the same business day
Phone Orders: Monday – Friday 8am – 6pm PT
USA: (800) 774-2376 ext. 500
Canadian: (310) 323-3473 ext. 500
International: (310) 323-3473 ext. 117
Website: http://www.pricepoint.com
---
About Price Point
Delivering great products at unbeatable prices since 1995.
At Price Point we view our business the same way an elite cyclist views training: repeatedly seeing what we can do better, analyzing every process to see what will make us faster, more efficient, more productive, and not being satisfied until we achieve winning results.
Price Point has been on a very simple mission: to be the premier online destination for the hottest cycling products at the best prices. We have aimed at providing our customers with Risk-Free shopping while offering a wide range of cycling products at the lowest prices. The staff at Price Point has extensive experience, having worked and raced in every aspect of cycling. We understand your needs and strive hard to anticipate them before you do.
We are obsessed with staying up on the latest and greatest products in all aspects of cycling. We constantly search every manufacturer, vendor, and distributor to bring you the newest products at the most aggressive prices. The better the deal we get; the bigger the savings we can pass on to you. Our long term relationship with manufacturers also allows us to take advantage of closeouts inaccessible to our competitors.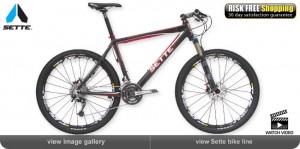 We pride ourselves with having superior customer service. When you contact our sales or customer service departments, we promptly respond with a meaningful answer! We are here to help you make the right choices and to help you when you need it.
We are built for speed! Our state of the art warehouse and shipping system allows us to ship most orders out the same day so you can be riding as quickly as possible.
We are here to stay! After 15 years of providing our customers with superior service at unbeatable prices, we will continue to grow and find ways to enhance your Price Point experience.
---
Top 10 Reasons to shop Pricepoint.com
Risk Free Shopping! – Buy with confidence. We offer a 30 Day Return Policy and a 30 Day Price Guarantee.
Low Price Guarantee! – We'll match any competitor's price on in-stock items. We will not be undersold!
Save Big – Top Brands! – Save Up To 80% Off Retail Prices Everyday.
Same Day Shipping! – 98.3% of orders placed by 3PM PST ship the same day!
In-Stock Guarantee! – 98.4% of every product we sell is in stock everyday. We have one of the highest order fulfillment rates of any of our competitors.
No Restocking Fee – We do not charge a restocking fee on returns.
Safe & Secure – Enjoy site secure shopping. We are compliant to the most strict and latest standards of online security.
No Sales Tax – We charge no sales tax for all orders shipped outside California.
Knowledgeable Staff – Competent industry veterans who are passionate about riding.
Superior Customer Service – We value your business by providing a quick response to any issue and by making every effort to anticipate your needs.