NUMBER ONE IN SAFETY
Dainese USA is at the Sea Otter classic and they have been coming out with new stuff these last few years. It was the Boa system knee and elbow last year. Its good to see them back into the mountain bike industry where they pushed safety gear design farther then most at the time when the gear you wore was some leather work gloves and some hockey knee pads for downhill, well we all know that the neckbrace has taken over as a key piece of safety gear and Dainese will not be out done on this, so here's a first look at their new neckbrace.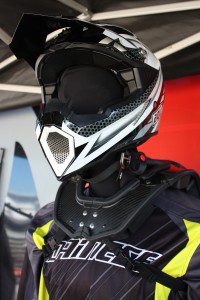 WHAT IT'S MADE OF AND HOW IT WORKS
The Hybrid neckbrace is made of full carbon fiber, so it's strong and yet light. It has eight large soft cushion pads to absorb the impact of a hit and rest nicely on the shoulders. It has a nice machined press locking button, attached with well made machined screws that even have the Dainese logo on it. You will also notice that Dainese chose not to put a brace in the back of the brace, it also does not need a lower chest strap. I did try it on and found it quit comfortably, the straps go under the arms and have quick clips that didn't seem to bothersome.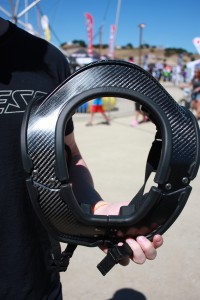 THE COST OF SAFETY
The Hybrid has a cost of a little over $400 dollars, this is no different then the other leading guy out there and I say its worth it. If you have any question you can contact Dainese at there D-Store's in Costa Mesa, San Francisco, and Chicago.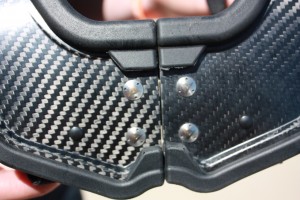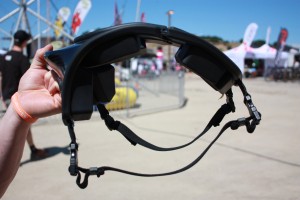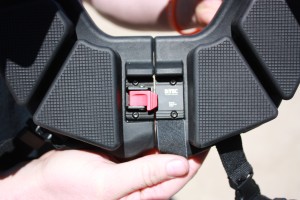 Go to Dainese.com to get more info.