I've been testing out the No Rinse Shampoo by No Rinse Laboratories, Inc. for some time and I figured it the review was long over due. Some background on why this product would be useful for mountain bikers. Well for starters, I don't want to be stinky when I'm done riding. Plus we often go out to eat after we're done riding. In some occasions, I'll meet up with my family or friends after a ride and when I do, the last thing I want is for them to make a comment on my odor.
This is where the No Rinse Shampoo comes in handy. I keep this bottle in my gear bag that is kept in my trunk. After I'm done riding, I pour some into my hand or directly onto my scalp and try and build up a lather. Don't think you'll be covered in bubbles, the lather is rather thin. Once I'm done shampooing my hair or other body parts, I wipe it way with small towel. Voila! All fresh and so clean!
The shampoo comes out clear and has the consistency of watery hand sanitizer. Surprisingly, this stuff doesn't leave you feeling sticky. I've used it on my arms, legs, chest, back and my balls. No Rinse Shampoo leaves you feeling clean, no residue or weird smells. In fact, the mild fragrance is pretty nice, not overpowering or "old lady" smelling. Make sense?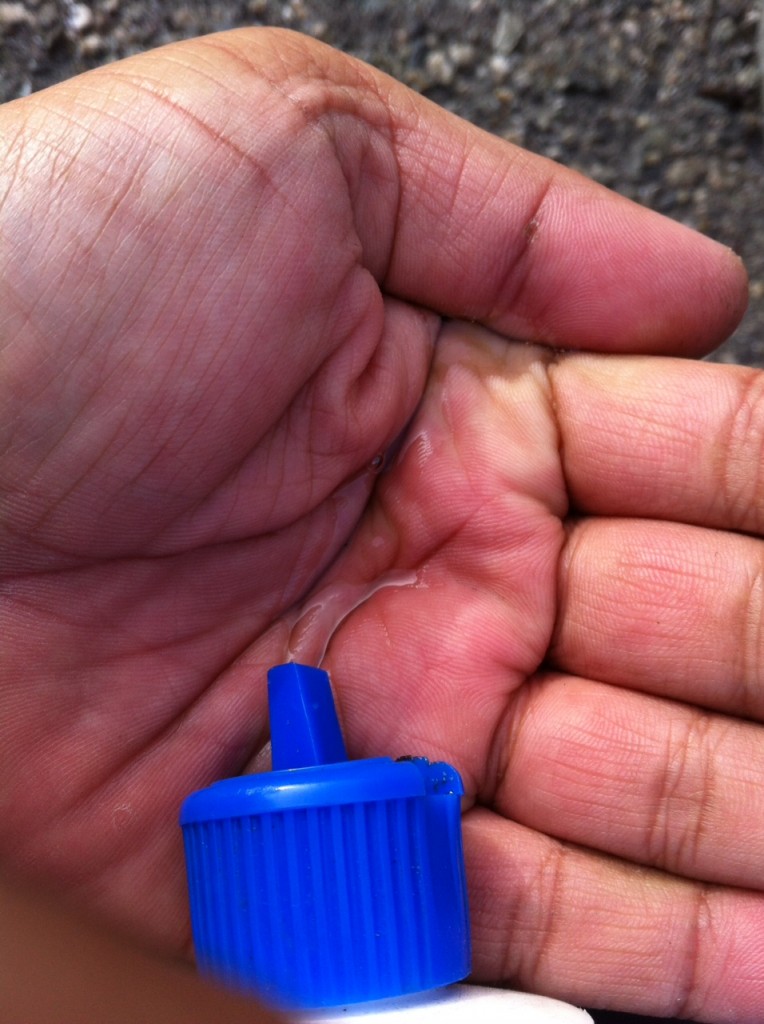 A 16oz bottle of No Rinse Shampoo can be purchased at your local Walgreens for about $5.00. Trust me, this is totally worth it. Just remember to keep a small towel with you that way you can wipe off any excess once you're done shampooing. I figure if this product is good enough for Astronauts during space shuttle flights, then it should be good enough for mountain bikers. Besides, this is way more eco-friendly than using baby wipes, right?!