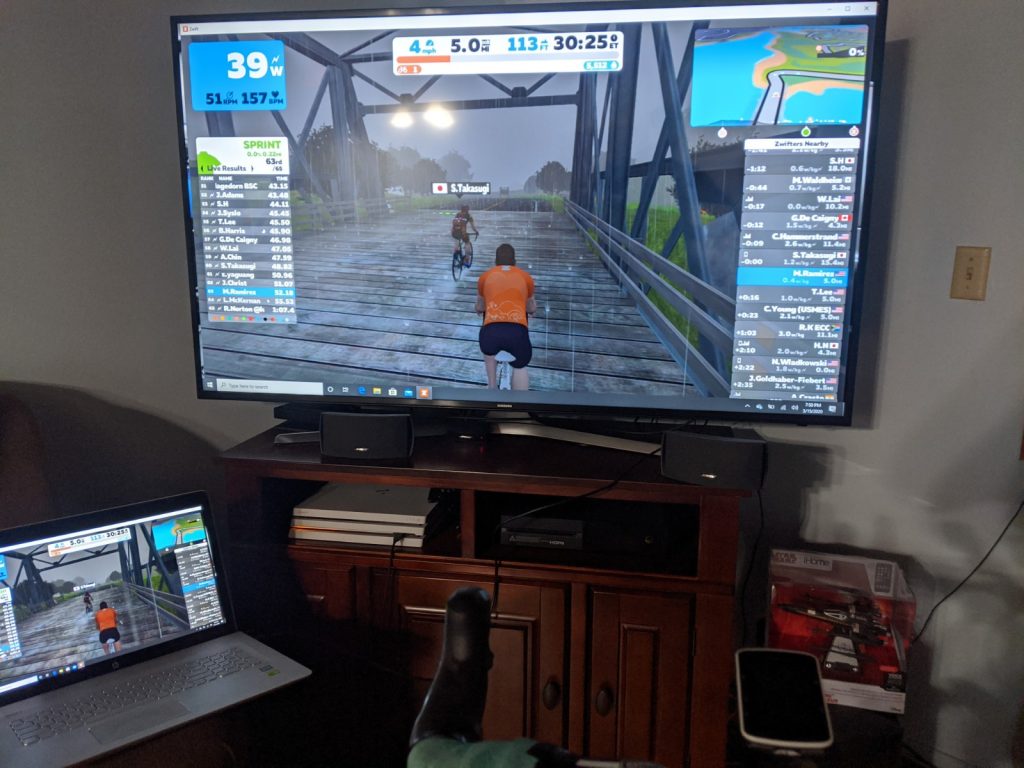 It has been raining quite a bit in Southern California so that means no mountain bike rides for me. Luckily I am one of those people who not only rides a mountain bike, I also ride a road bike and when there is shitty weather outside, I ride my trainer on Zwift. This program is a bike geek's wet dream, stats, animation, data and it does actually motivate you to ride! Regardless, I really hope that this weather clears up and the COVID-19 "crisis" goes away so I can ride outdoors again.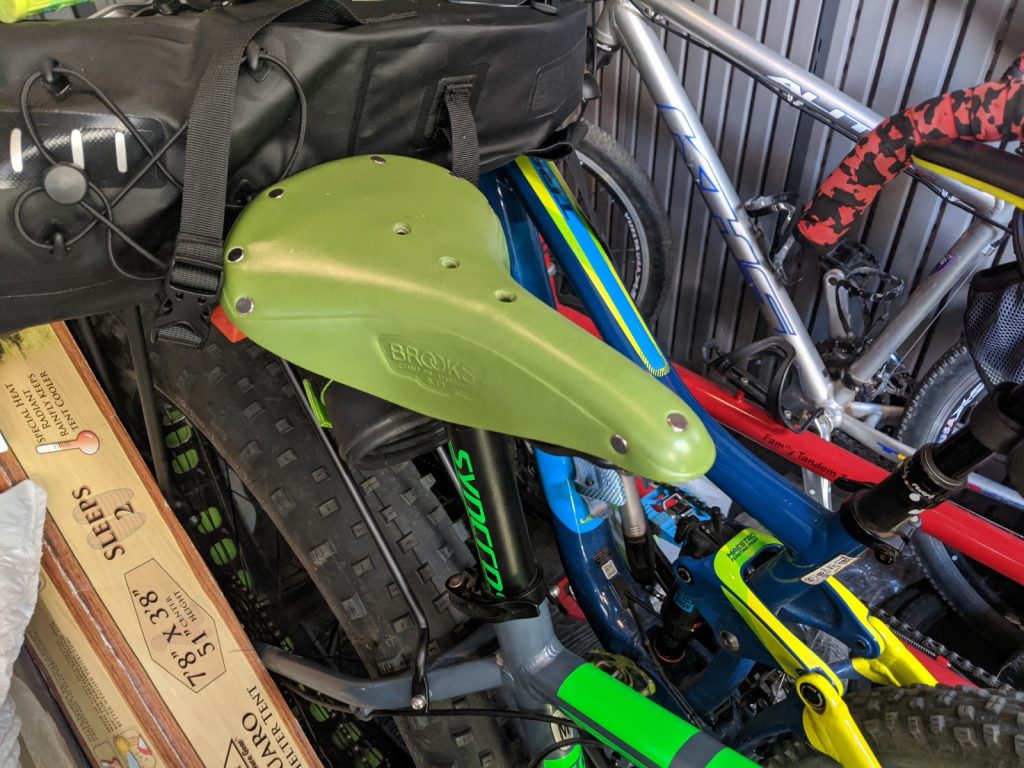 Some riders swear by leather saddles like the famous Brooks saddles and Selle Anatomica. I ended up buying a green Brooks B17 saddle for the Scott Big Jon Fat tire bike and I also own 2 Selle Anatomica saddles; one is on my tandem and the other on the Salsa Journeyman.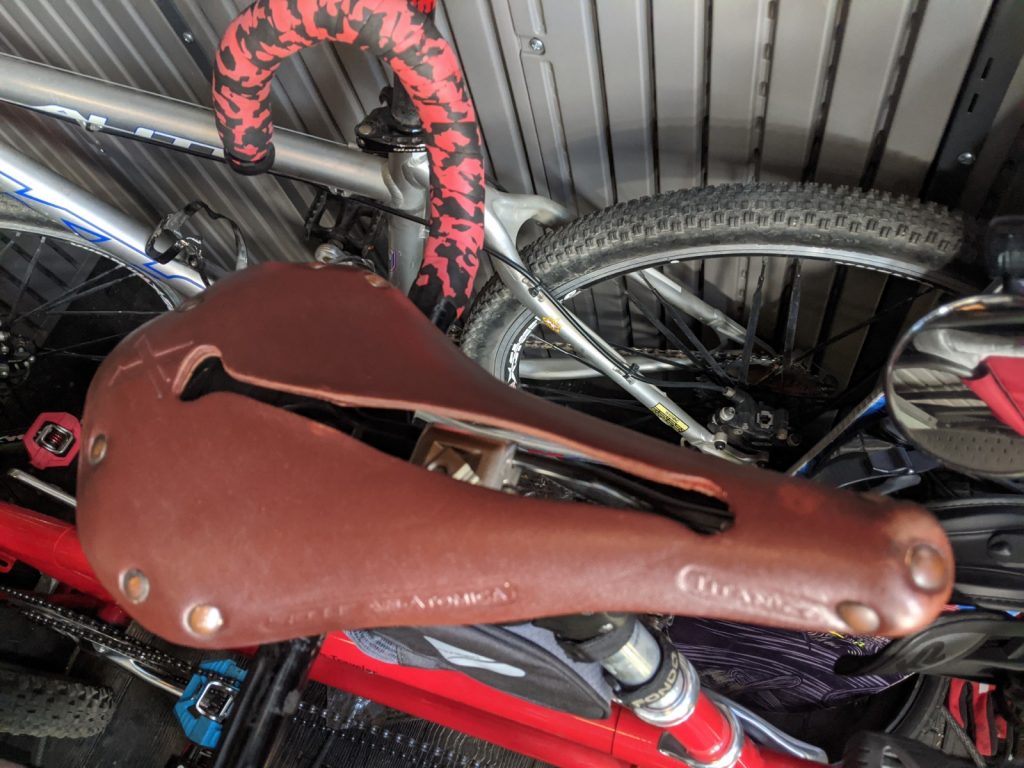 These anti-vegan saddles are superb, the Selle Anatomica saddles do not take as long to break in as the Brooks saddle and has the cutout for your nuts or your vagyayay. They also look fancy and that green Brooks saddle fits right in.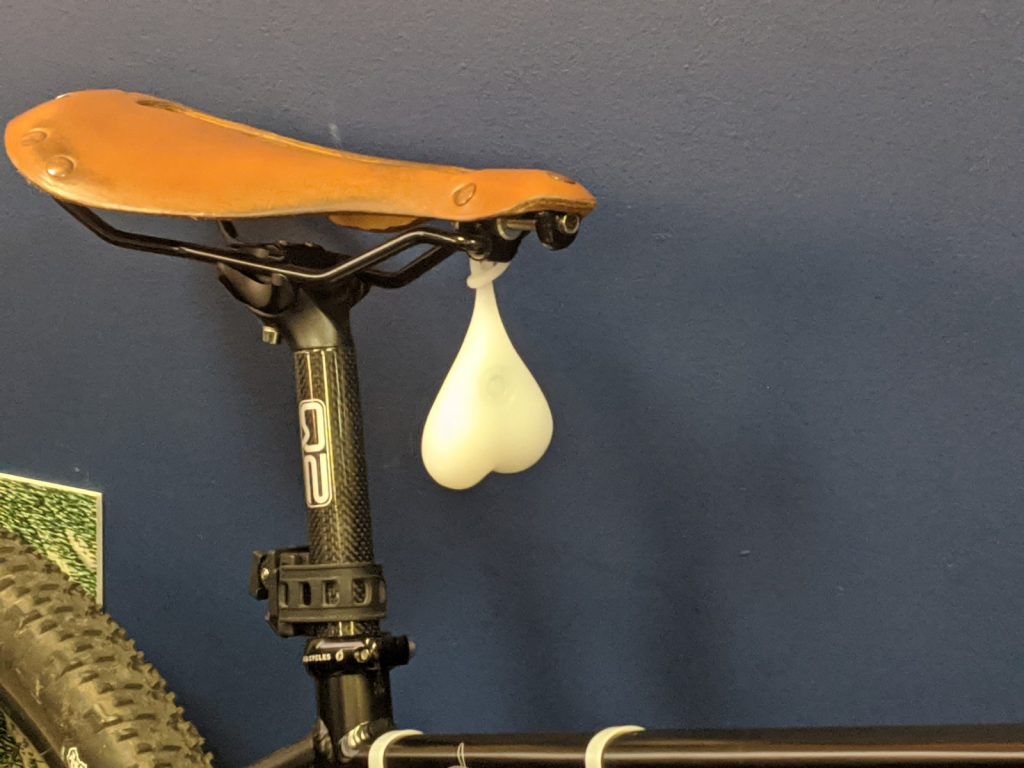 What's that hanging off the saddle you may ask? Well, my co-workers have a great sense of humor and got me a pair of blue balls lights (because you see…) as a Christmas present. Or as we told HR, it is just an upside down heart 😉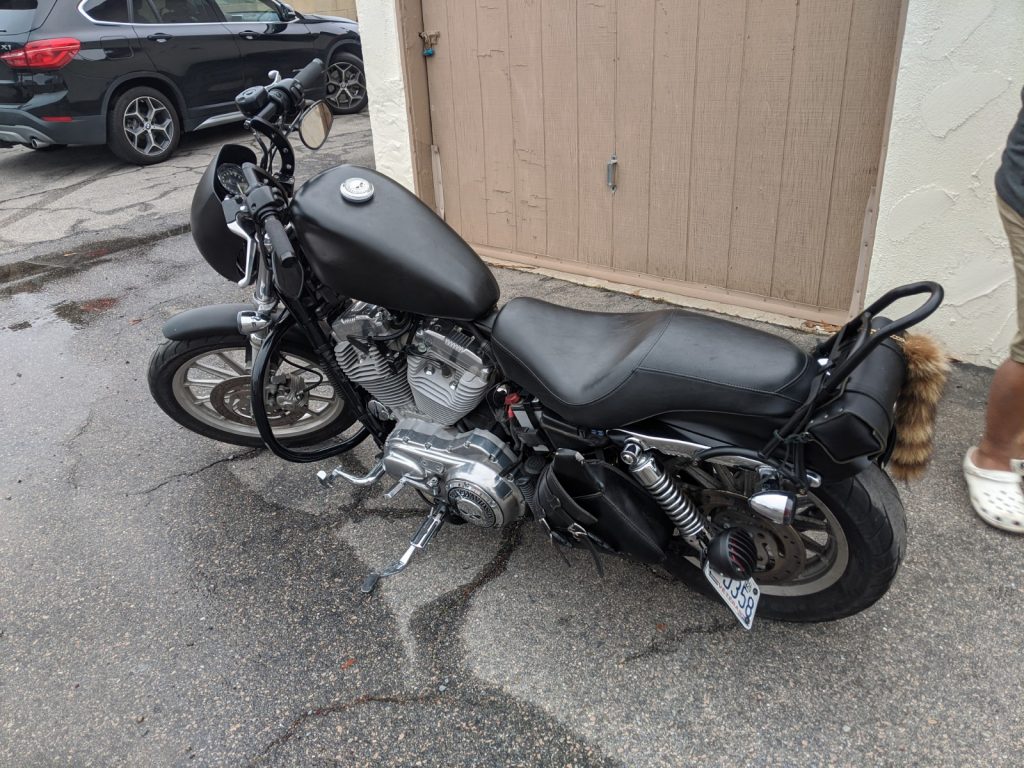 And since we are on the topic of Christmas gifts; I got the best present ever! My best friend and co-founder of this site gave me a Harley Davidson! Yes, it is a Sportster and screw you if you think it is a chick's bike.