It has been around 2 years since I retired my hydration backpack for short rides; the weight of the water was causing discomfort on one of my shoulders and also a sweaty back so now I stick to just water bottles. There are times that I like riding with loose jerseys (like my MtnBikeRiders.com team jersey) but the drawback is that they do not have rear pockets to stash my keys, phone and wallet.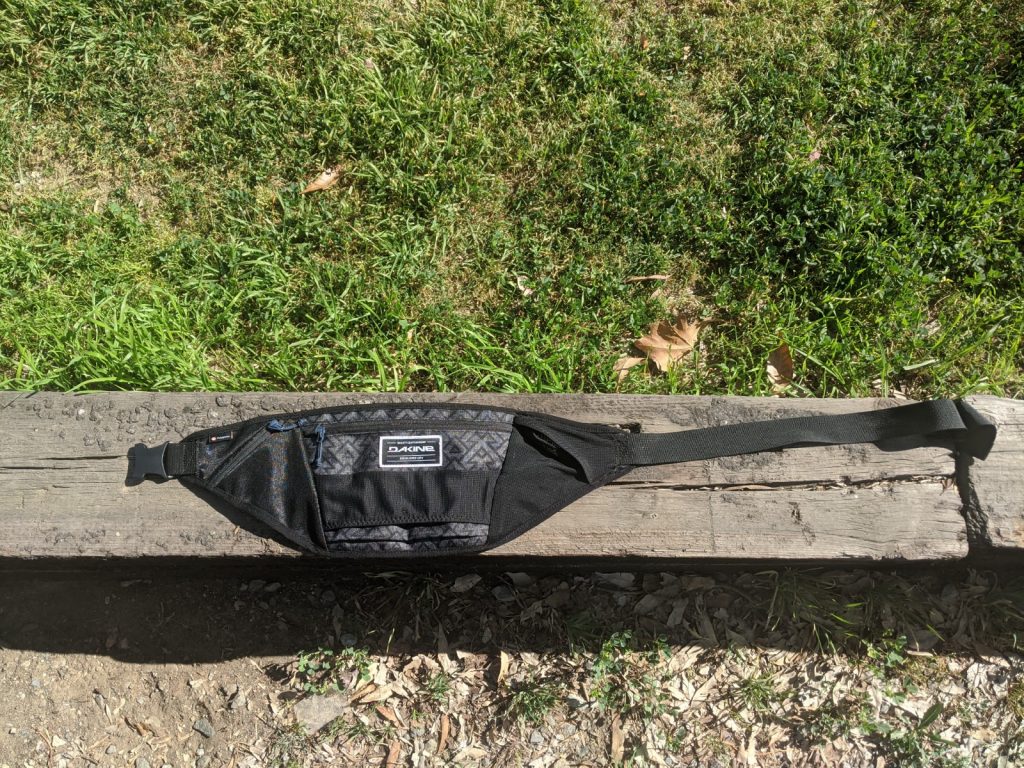 I tried cheap versions of fanny packs but they would either disintegrate or did not fit correctly so I decided to shell out "big bucks" for the Dakine Hot Laps Stealth Hip Pack. I decided to go with this hip pack because of a couple of things; it is breathable and it is slim.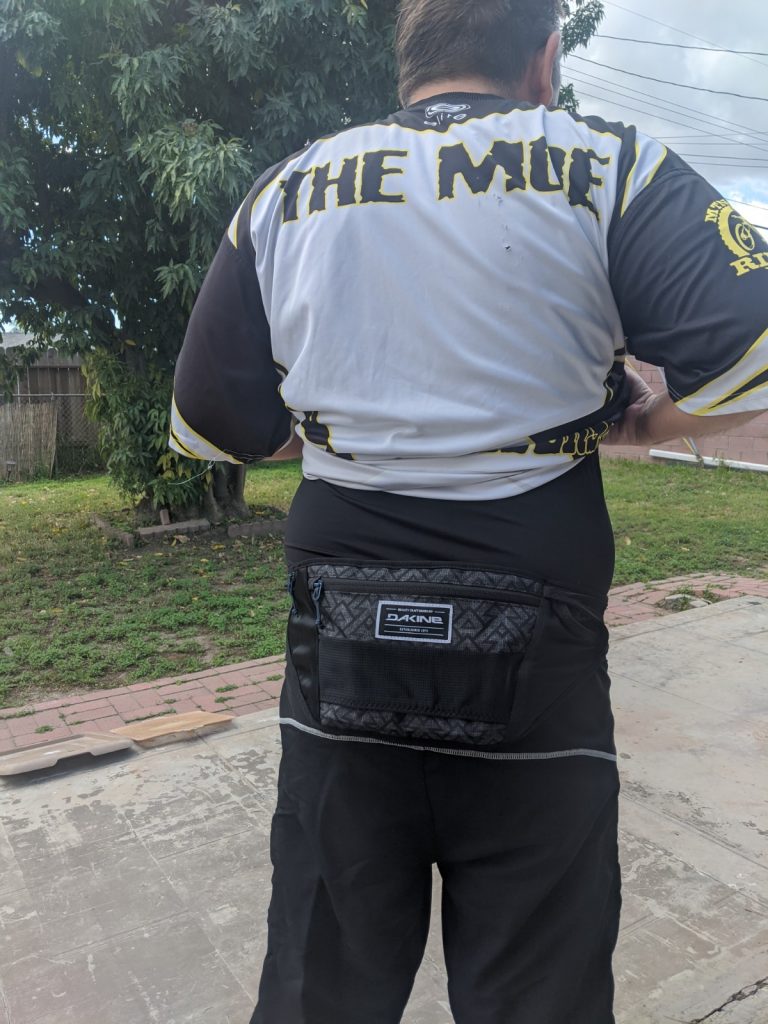 The pack has more than enough room for my cellphone, keys, wallet and a couple of Gus; it is perfect for a short ride.
Here is the best part: It is stealthy! I usually ride with an compression undershirt and cover the hip pack with my MtnBikeRiders.Com jersey.