ROAMING THE AISLE WAYS OF INTERBIKE
When you are at Interbike there is so much to see you just can't help but look at or try to look at everything.
You will see some cool stuff and some stuff that makes you wonder what one was thinking when they came up with it in the first place.
You'll see old friends and make new ones. One of the best experiences I like when going to Interbike is meeting some of the small guys that are driven by their passion and belief in what they are doing for and in the industry.
One of those such people is Miles Schwartz, founder and owner of MilesWide Industries. Just talking to Miles for the first ten minutes you feel his love for the sport of mountain biking when he explains all his products he sells, designs and manufactures.
MilesWide is located in Asheville NC where Miles himself can test his product designs first hand. MilesWide manufactures six items. Below I will talk about each one and their function.
BOTTLE POD & STICKY POD
The first up are this really great organizers for our bottle cage, hydration pack, or jersey pocket.
The pods are made to be water resistant and carry the essentials you need when on the trail. Made to be light weight they look to be perfect to fit in your pack. the Bottle Pod is a made to fit snug in the water bottle cage.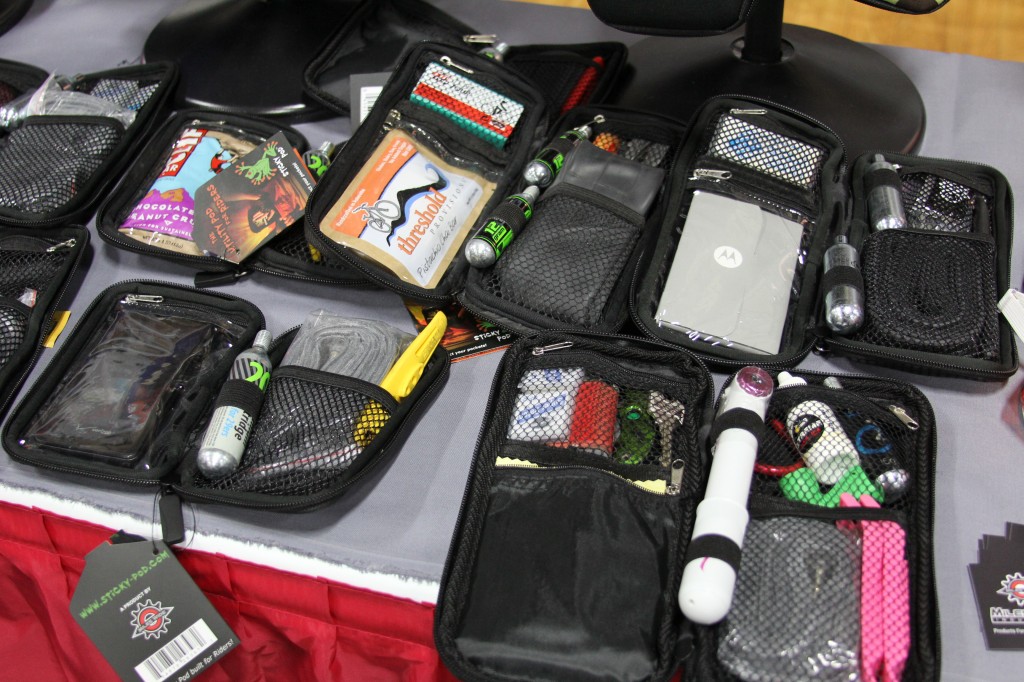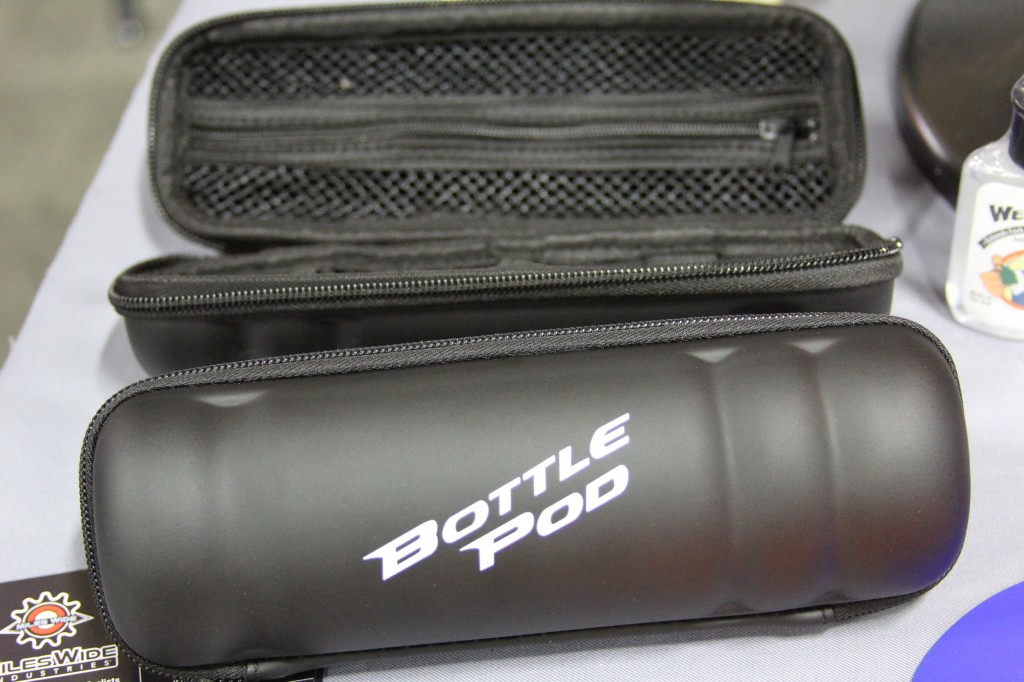 STICKY FINGERS-BRAKE GRIPS
If you have ever slipped a finger off your brake levers at that crucial moment of truth, maybe you were riding in the rain and couldn't keep your fingers on the levers if your life depended on it, well worry no more. The STICKY FINGERS will make you worry no more. Designed from a durable soft rubber that slips over your brake levers, they will do the trick for you when you grip the binders.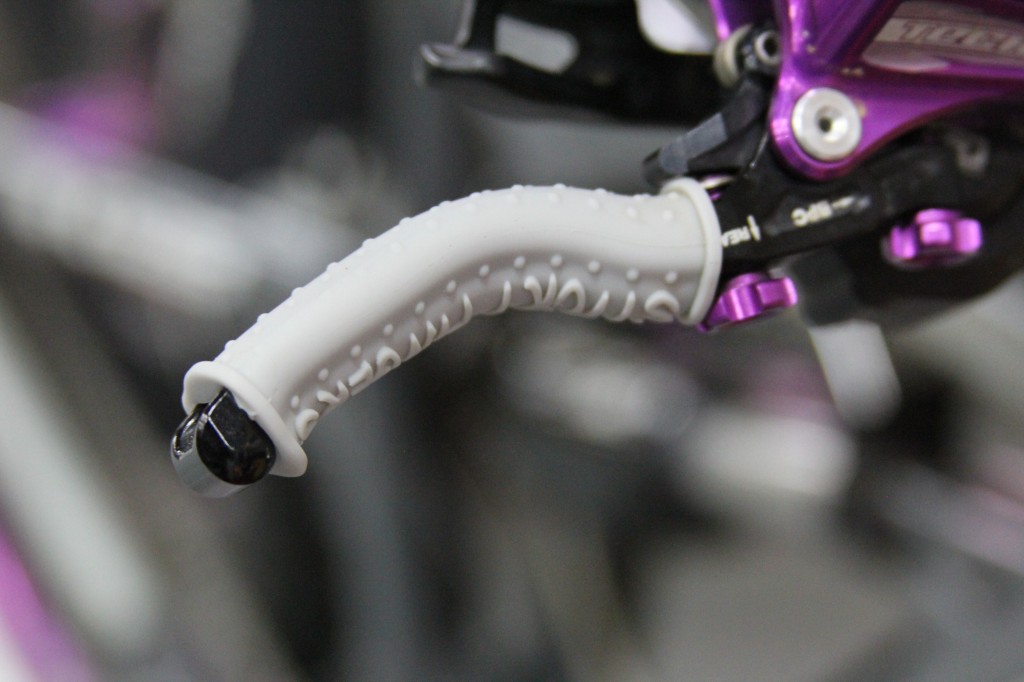 DUCK FLAP-MUD FLAPS
I'm sure you have seen these before and they are a life saver when in the mud. Specifically designed to fit the fork or the rear area of your bike, you simply zip tie them on and go. The perfect item to have in the wet or that Enduro race these should be a part of any ride gear.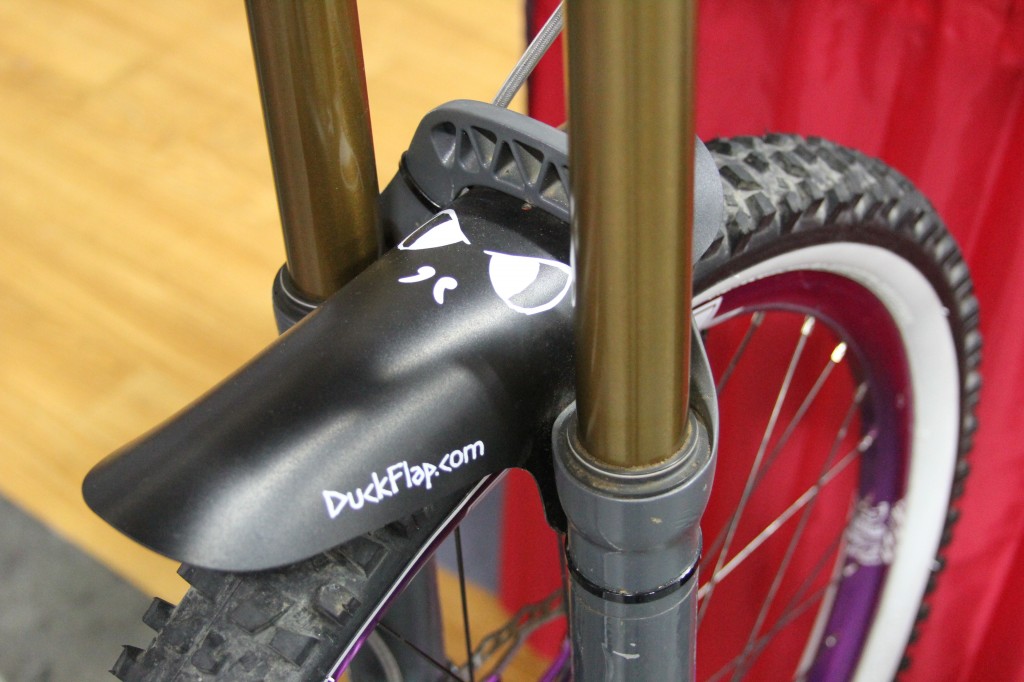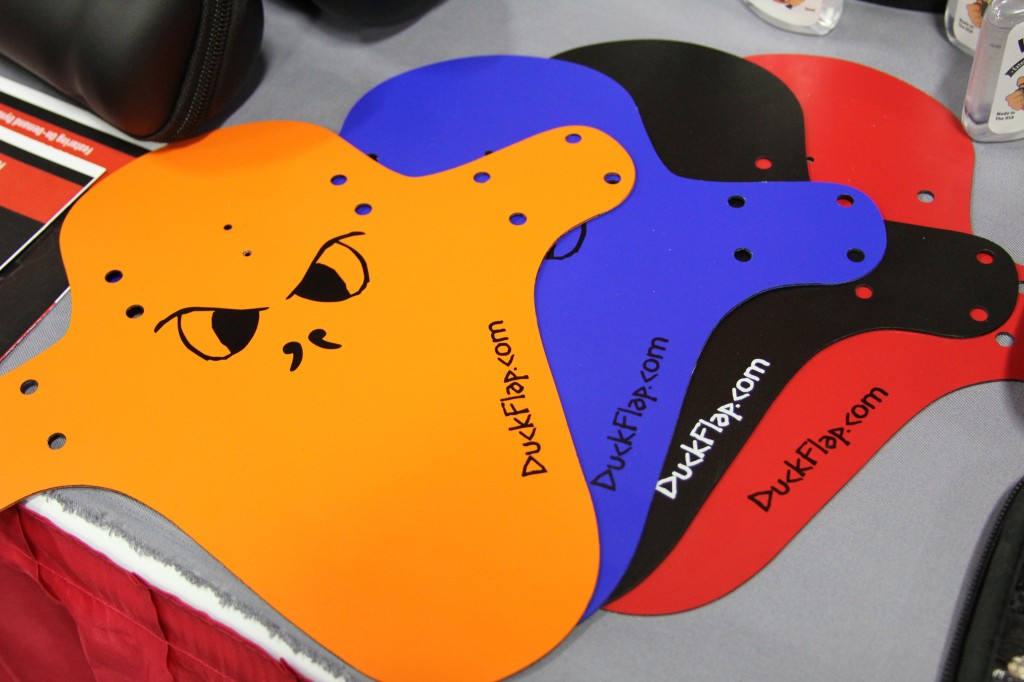 PANOWRAPS BIKE GOGGLES
These unique goggles are made to be super light weight and durable. Miles was so excited to show us these, that when he did I was blown away by them, yes they don't look like the main stream goggle, but who says you have to wear what everyone else is.
I had mentioned they look like the old World War II goggles you would see the German tankers wear, they were super light and they did feel comfortable on the face. You could roll them up and literally put them into your pocket.
They come in clear, amber, and smoke tint.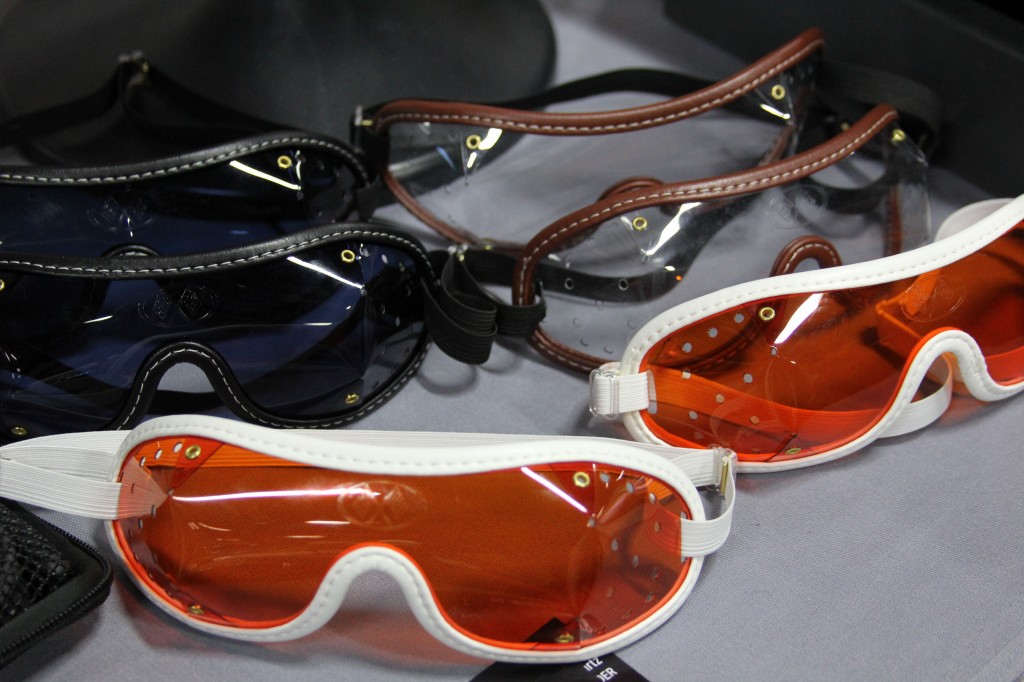 NORTHERN LIGHTS LED BIKE LIGHT
Miles even make a cool bike light that produces 1200 lumens with a range of 1950 feet. The body is finned to keep the aluminum body cool, powered by 4 Cell Lithium Ion rechargeable batteries, and pack with holder you can either mount the NORTHERN LIGHT on your handle bars or your helmet, mounts are provided for both.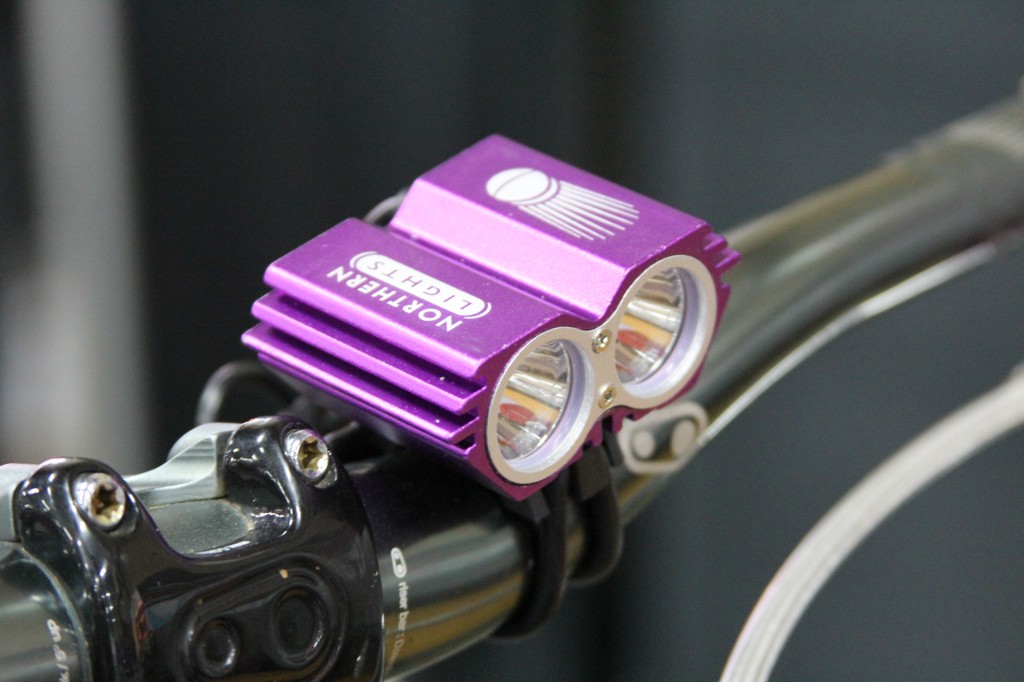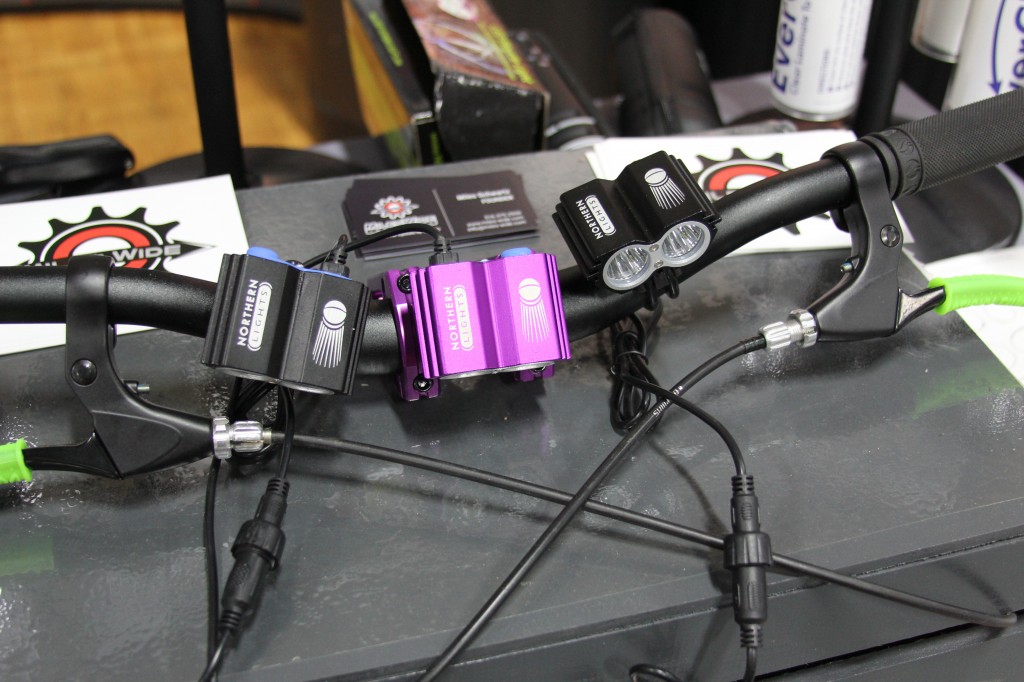 THE MAN BEHIND THE PASSION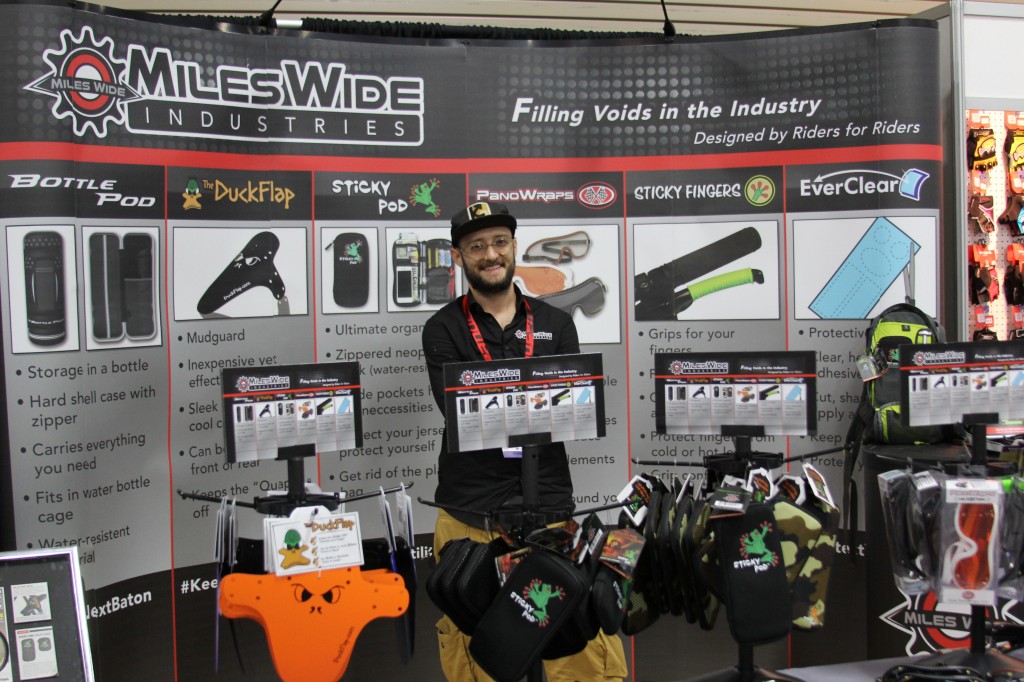 Here he is Miles Schwartz a super nice guy that I see putting out some great gear for mountain bikes. Another great thing about Miles' products is they won't break the bank. MilesWide product start at $10.99 for the STICKY FINGERS and go up to $80.00 range for the NORTHERN LIGHTS. Not bad for being the little guy on the block.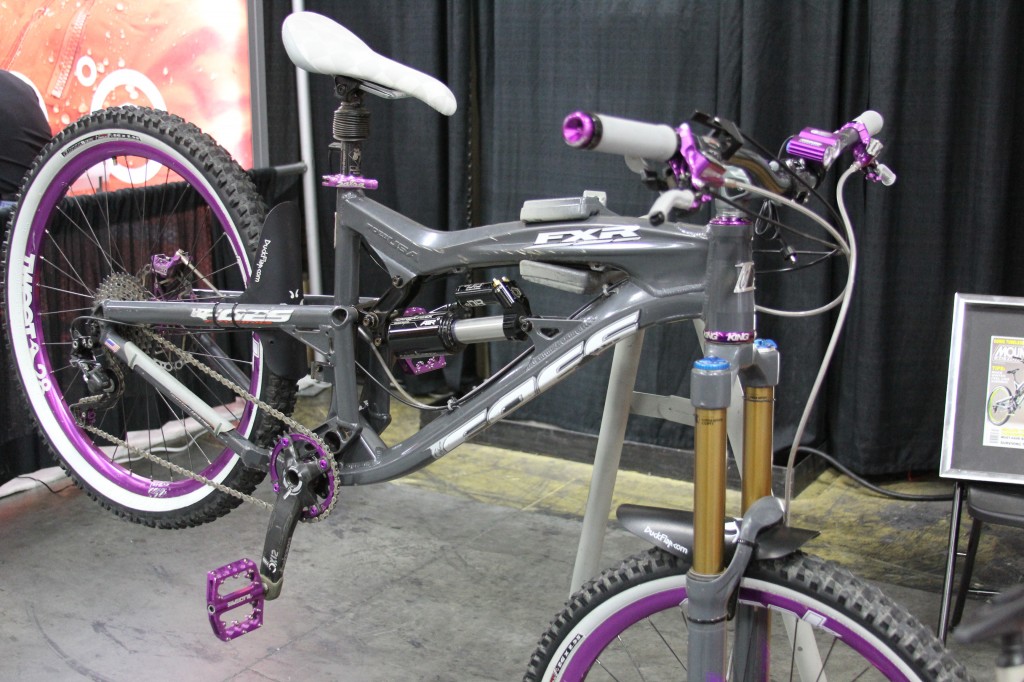 If you would like to contact MILESWIDE INDUSTRIES you can go to their website at miles-wide.com
Thanks for the time Miles.