One week ago our MtnBikeRiders.com Team finished the SRC winter series and Triple Crown at Southridge.
I signed up for the Single Speed 34 and under XC race. At the start of the race I was the only one in my class, so I was convinced that the Single Speeds would be grouped together. In my head I was racing the 35 and up class as well, this power house named Robur (35 years +) was in attendance, he is a killer on the climbs and down hills. I have chased him and his carbon SS before in the Triple Crown series.
The race starts and I leading the pack though the course, I keeping telling myself to relax and keep the tires on the ground. Half way up the water tower road Robur takes the lead, I try to stay with him as we are passing other riders on the single track. I saw an opportunity to take the lead spot back on a tough uphill section, I charged and passed Robur on his right. Robur did not let up, he passed me about a mile later. I caught up to Robur on the flat section of  the course and started cranking as fast as I could, I peaked at 25 mph on 32 x 20 gearing too fast for Robur's gearing, that was the near the end of the first lap of three. Race day I weighed 245 pounds, in the end the gear choice was key. It was not too hard to lug uphill and I could ring it out on the flat sections of Fontana.  After almost 13 miles of pushing my legs and the Redline MonoCog 29er to the limit, I came across the Finish Line first with Robur only 9 seconds behind Wow!
| | | | | | | |
| --- | --- | --- | --- | --- | --- | --- |
| 1 | Eric | Hunner | ZH | 235 | S-S Men 34 & Under | 01:08:27.00 |
| 1 | Robur | Rodgers | ZI | 804 | Single-Speed Men 35+ | 01:08:36.00 |
| 2 | Mark | Mumea | ZI | 15 | Single-Speed Men 35+ | 01:12:31.00 |
| 3 | Rick | Lane | ZI | 220 | Single-Speed Men 35+ | 01:23:15.00 |
Click here for SRC's home page if you want to get into racing http://www.southridgeusa.com/
and SC Velo's site http://scvelo.com/component/content/article/90/103-2009-incycle-cross-country-challenge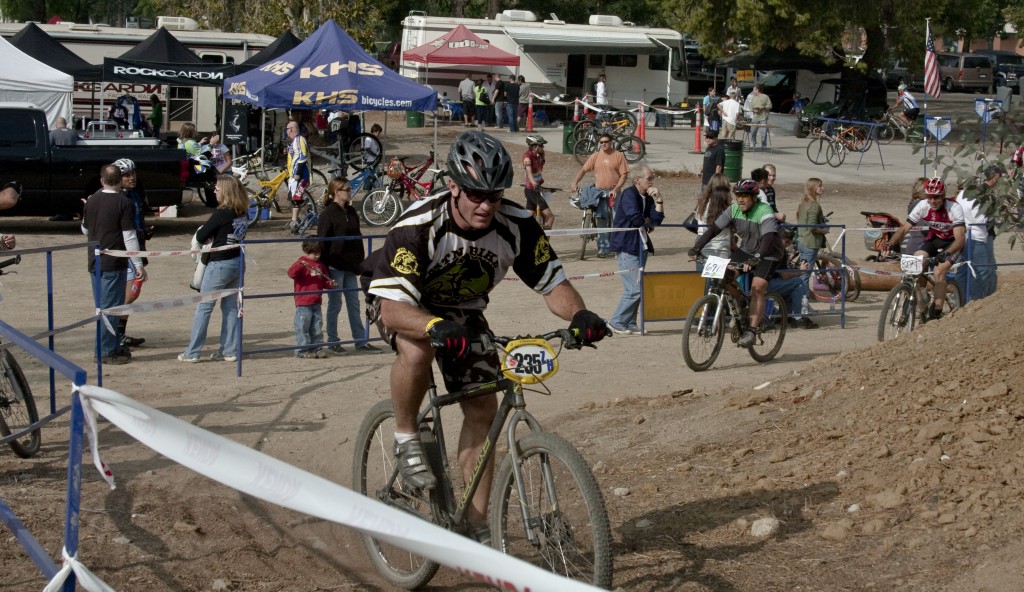 Thank You to all of our Team Sponsors