Enervit sent us a sample of Enervitene Cheerpacks to try, RL sent it my way knowing that I have the "Vision Quest" 56 mile and 12,000 feet of climbing mountain bike event coming up.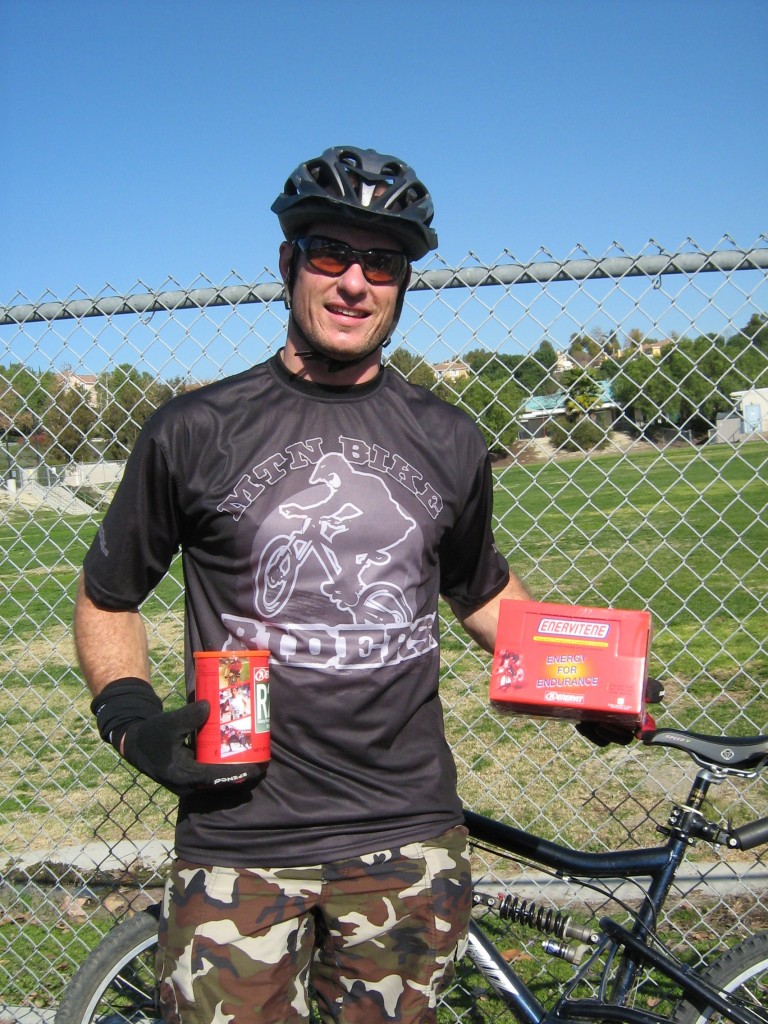 I have been training hard for the upcoming event on March 20, 2010, and I need every edge I can get this year.  I just had my second child a month ago and there has been a lot of sleepless nights.
I have registered for the Warriors Society "Vision Quest" as a Rigid Single Speed so I have my work cut out for me,  I have been hill climbing like mad. My training has consisted of riding from home up the side Saddleback Mountain and returning home completing a 20 mile loop. My other training has been digging trenches, moving palm trees, and renovating the my entire yard.  I wanted to test how my body would react to Enervitene before race day, so I conducted my own basic test after six loops totaling 120 miles.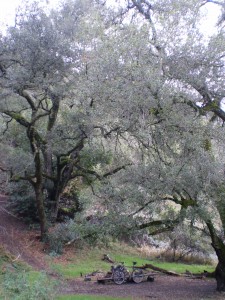 I did not know what to expect when I opened the first packet. It was a refreshing orange flavored syrup that went down easy. The twist off cap is so easy to use even with gloves on while riding the trail.
For three loops I took one Enervitene Cheerpack at mid ride and finished my 20 mile loop though the hills strong. When I arrived at home I was not winded or fatigued after an intense loop pushing hard, nor did I feel a crazy buzz. I just felt good being able to stay awake and help clean up the house after my ride, a Happy Wife is a Happy Life.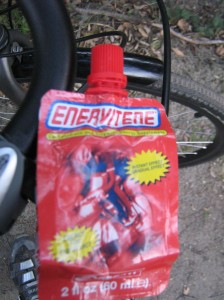 Vise versa I drank only water and ate two bananas on three rides and rode the same loop and was fatigued when climbing out of the trail pulling back into my neighborhood. The experience was about the same each ride and I would then want to sleep the rest of the night, this would make my wife crazy.
Enervit also sent some after ride recovery R2 it tastes like orange flavored medicine but it too works. I took the R2 recovery supplement after two 20 mile loop rides, and again was able to keep training the next day. I even took some in the early morning before work when I woke up on the wrong side of the bed after an intense battle in the yard the day before.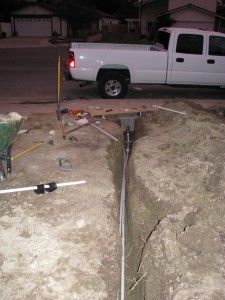 I would recommend these two products, as I feel my testing has proved to myself that it does work. The biggest test will come this Saturday March 20, 2010 during the  Warriors Society Pow Wow event. Riding  56 miles in dirt is hard enough let alone on a single speed, I have confidence that Enervitene will help me arrive at the finish line in fair shape all 245 pounds of me. I think if Enervite can keep "The Animal" fueled up on the trail, it most likely will help you too.
R2
R2 is an energy supplement loaded with branch chain amino acids, vitamins and minerals that accelerate the body's natural recovery process after intense, prolonged exercise. R2 helps restore correct protein levels, and stave off fatigue and its symptoms, and contains simple carbohydrates that replenish your body's depleted glycogen stores.

Use: Post-workout

Essentials: Simple carbohydrates, branch chain amino acids, L-glutamine, vitamin C, vitamin E, potassium, magnesium, polycosanols
Below is some more info about the product
Cheerpacks provide an immediate, caffeine free boost of energy for that mid-ride surge or finishing kick. This is fast energy delivery, in a resealable packet. So effective, it's almost like cheating!
Use: Finishing stretch, mid-workout push, Essentials: Fructose, maltodextrin and B-group vitamins, Flavors: Original, Orange.

http://www.veltecsportsusa.com/default.aspx?tabid=331
Please click here to read our review disclaimer as required by the Federal Trade Commission.