So I've got this new project bike called the Shogun Prairie Breaker II. I've decided to name it "Sho-Nuff" in honor of the bad guy from The Last Dragon. If you've seen the movie we all know that Sho-Nuff gets beat up and all that jazz. But the name is so cool that I had to use it for this project.

Ok what you see here is an 80's era ATB. It's in bad shape, the rear axles are loose, rear wheel needs truing, drive train is rusty, needs new tires, new seat, new cables and housing.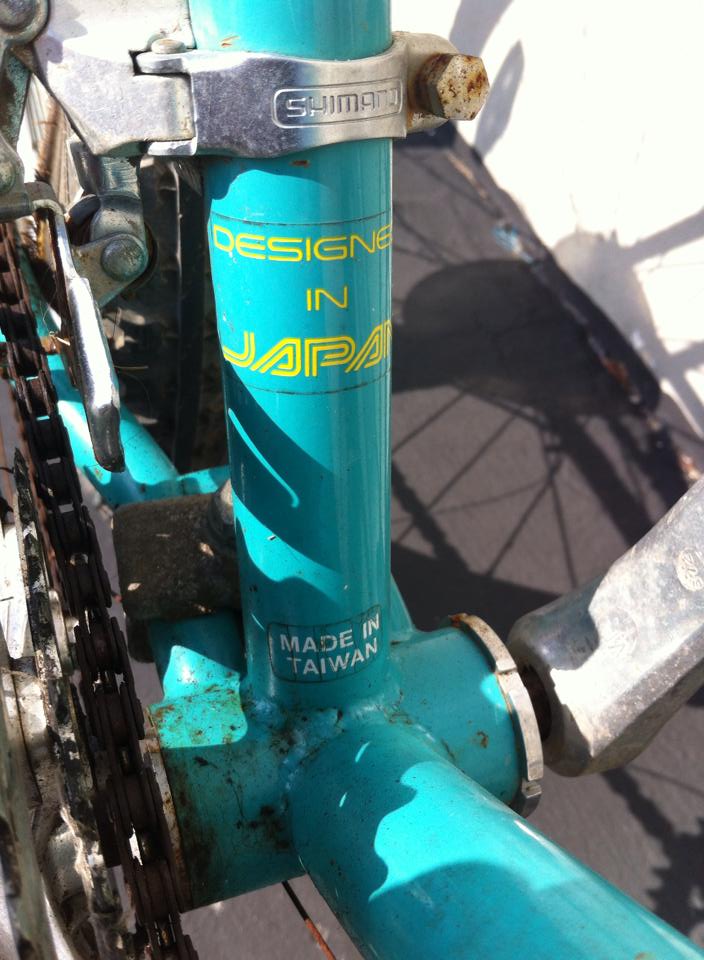 Oh yeah, I also have to replace one of the friction shifters. Lucky for me, I actually have a brand new one!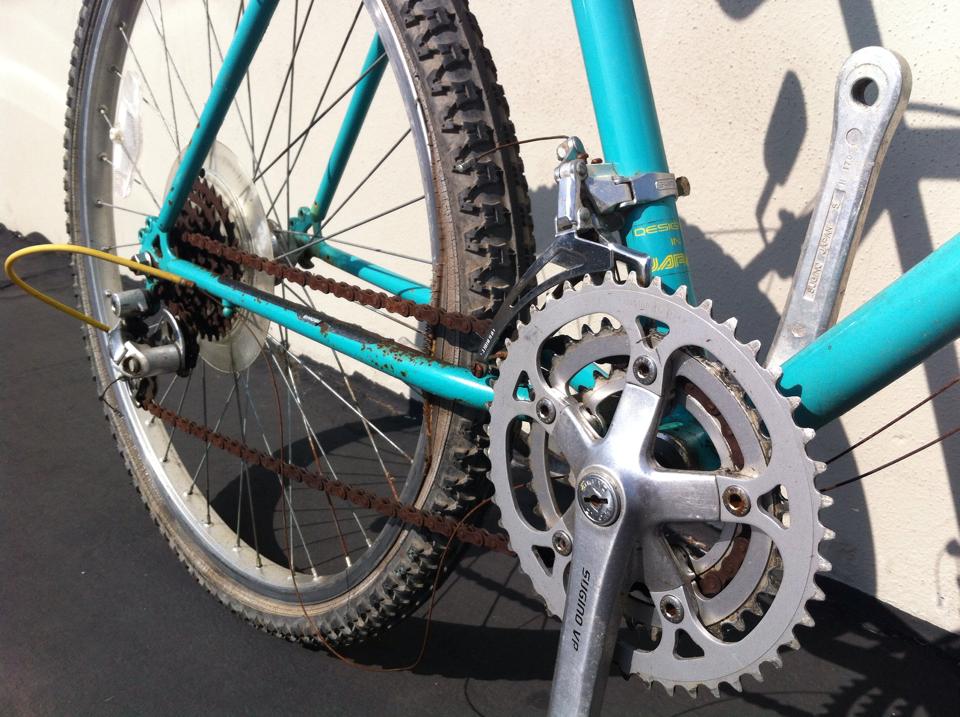 So the plan with this bike is to keep it as original as possible, with the exception of the parts that need replacing. Once I'm done with it, I'd like to use it mainly for the Fullerton Loop and see what kind of riding it can handle. I'm really tempted to upgrade parts here and there, but I'll only upgrade things if they break.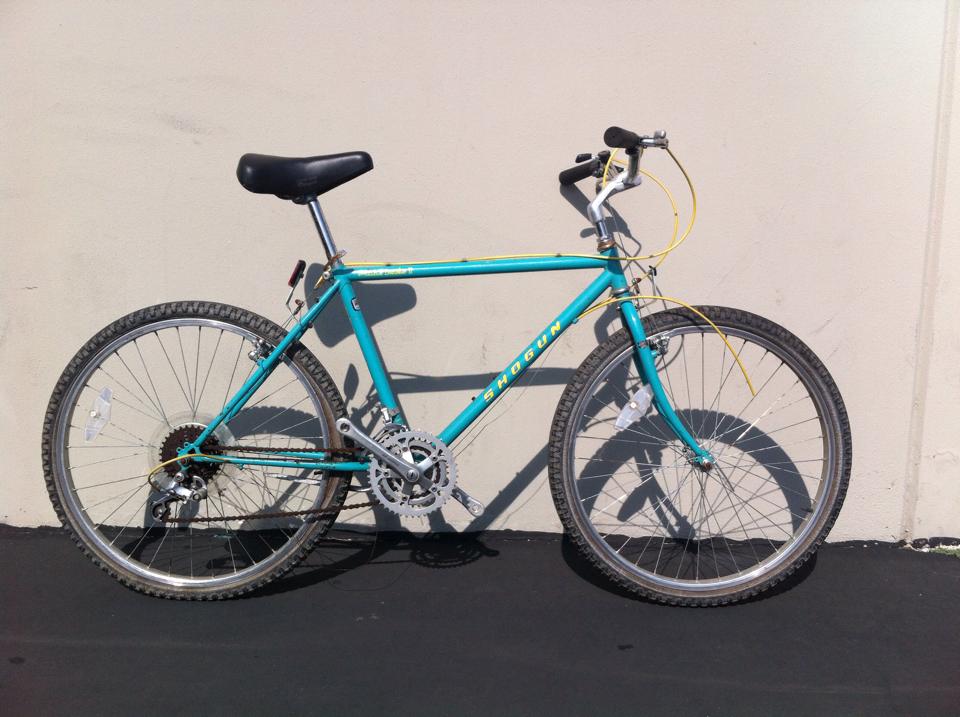 We've actually made some progress on this project. Just last night we replaced the cables and housing as well as the tires. But we found out the bottom bracket is wiggling. Looks like we'll have to bust that part open and repack the grease in there too. I'm hoping the chain will hold up, if not, I'll have to get a new one.