I have had the Sette Serum for a number of weeks now. Every time I ride this bike, it wants to put me on the podium. She's always looking for someone to hunt down and pass. Kinda like a hired hitman, it's always ready for action. The only thing from stopping this bike from drinking some champagne and being kissed by a podium girl is me. I'm gonna call it like it is, this bike is RACE.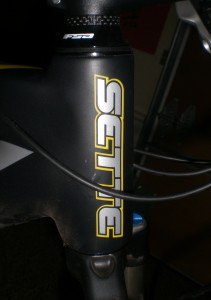 I took the Serum on varying terrain and this bike just wants to go. You might ask yourself….Watcha talk'n bout Willis?…

……you pedal, it goes forward. No hesitation, no flex, no bob (as on some FS bikes), no arguing and no compromise. When you get on this bike, you immediately realize that you are positioned to race. Start pedaling and you will find yourself instep with a race bike; it even has a funny way of changing your mentality from a nice morning on the trail to "seek and destroy". I must preface this by saying that you must be sure to set the ergonomics to your style. I made several changes including saddle position, seatpost height, cockpit control angles etc.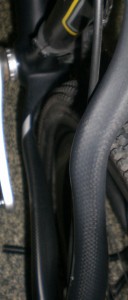 Component wise the how can you go wrong with XT, you can't. Shifting is extremely accurate, components are extremely durable and everything works in conjunction perfectly. The bike came with a full XT kit (including wheels) except the brakes, which I can't figure out why; XT brakes certainly get good reviews from what I've read and from those I know who use them. The Avid Elixr CR with carbon lever were definitely up to the task and the multiple adjustments made personalizing the feel pain free and a huge plus. The fox fork functioned as expected, no mistakes, stiff with its 9mm drop out and bare minimum adjustments.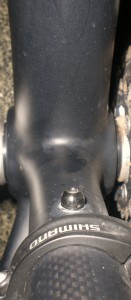 Since this is a ride report I wont get too much into the components other than what was stated above and from my initial review which is HERE. I have not had the bike very long and I only say that to make sure you the consumer know that I have not had the bike long enough to reveal any long term issues or problems. With that said, I can tell you that this bike is extremely fast and is intended for the XC racer seeking podium fame. If you are not accustom to riding a hardtail with XC geo numbers, there will be a learning curve. There are certainly a number of full suspension frames that can be built up for serious XC competition but if you want a no compromise carbon XC hardtail, you need to take a serious look at this frame.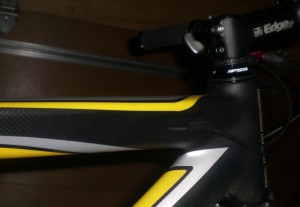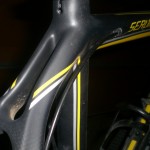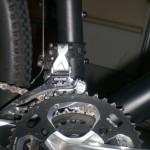 Frame: 26" Full 3K Carbon MTB Frame
Price: 2250
Weight: 22.56lbs
Shimano XT including wheelset
Brakes: Avid Elixir CR Carbon Levers
Fork: Fox 32 RL Open Bath
Handlebar: Sette Vector
Stem: Sette Edge
Seatpost: Sette APX
Saddle: SDG Fly w/Ti rails
Tires: Kenda Small Block 8