So a few weeks ago I received a pair of new sunglasses to test, the were made by Bolle, a 120 year old optics company from France. Although the French language is hard to speak and sometimes it is hard to communicate with our friends across the pond (see video) they seem to have perfected performance eye wear. The Delancey is not for riding but for the post ride "hang out" or a day out with wife, the ball game with the kids or spirited driving on local back roads.
The lenses are Polarized which create a field of view with less glare and more clarity. Here is the definition of Polarization from the Bolle website:
They are made from a lightweight, durable polycarbonate with an optically precise filter embedded in the lens that eliminates most glare and reflected light. Ideal for driving and on water use.
I can tell you the the second your pupils are behind these lenses, you will instantly know that your looking through a high quality lens, not some cheap drug store sunglasses.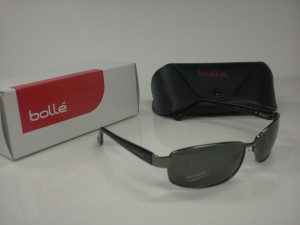 The two characteristics of these glasses I enjoyed most were the lenses and how comfortable they are. I really enjoyed the adjustable nose grips and spring hinges. With the spring hinges, you put these glasses on and take them off knowing that you aren't going to bend the arms or frames as the spring hinges move in both directions. Style of course is very important and these glasses fit the bill perfectly.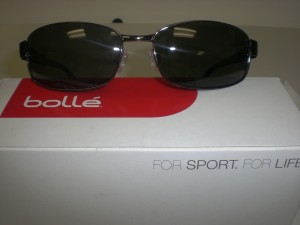 The glasses came with a very handsome carrying case and cloth for cleaning, that's about all you really need. Since these aren't "sport" sunglasses you should not need replacement nose pieces or removable lenses. The glasses do come with a one year warranty (you can read about a Bolle warranty claim HERE from fellow writer and rider RL).
Read the really exciting and cool FTC disclaimer HERE