One thing I saw out and around at Sea Otter was a dh bike that I saw at Interbike and I just knew it would be an awesome bike to ride.
It was the new COMMENCAL SUPREME DHv3.
When I was running around on the downhill course during sport- beg practice I spotted this beauty and I just had to talk to this racer, for he had something I thought only the Atherton's were still testing.
Well I found out that this racer and two others were here with the only new 2011 or should I say 2012 Supreme DHv3's from the Canadain Commencal distributor T2R distributors.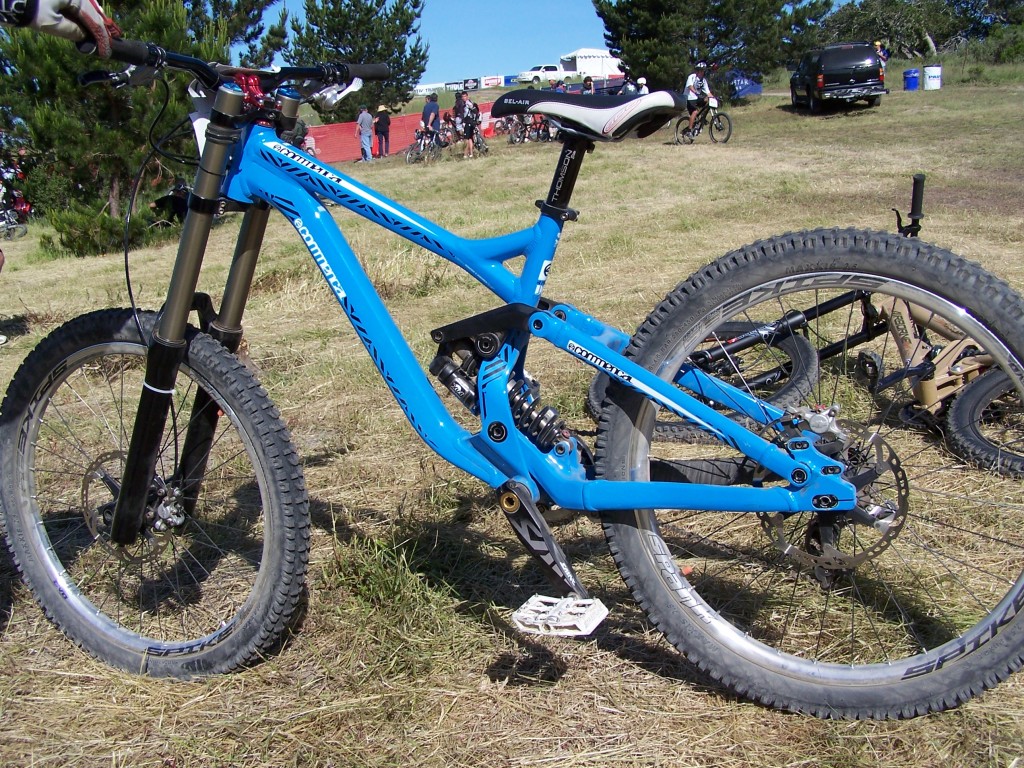 I got a chance to talk to Peter Amory director of T2R and he had informed me that the new Commencal Dh rigs are more or less available in Canada and will very soon be in the U.S. markets ( Give your local Commencal dealers a ring.)
The new rig is totally revamped for this year, now I got to test ride the 6″ Dh Supreme and was blown away on how it felt like a 8″ dh bike.
The new Commencal puts the rear shock lower in the frame for a lower center of gravity to futher improve handling.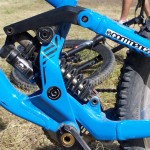 One nice touch was the cable routing through the front headtube which was very cool.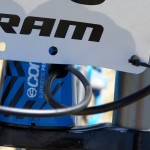 Other new touches are taperd head tube, adjustable rear axle, and Fox equipted suspension.
Now don't think I didn't get a chance to ride this baby because the minute I saw it I had to try it out even if it was only about a 50 to 75 yard little downhill sprint, and I did find a little bump to jump this thing even if it was a foot off the ground and it felt nice. The one thing I asked was what size was it and was told it was a medium, but if felt like a small.
What could I say about it " If the Atherton's were involved with the making of this thing I need say no more."
Thanks to Peter and Sean of T2R for the info on the Supreme DHv3.