In these past few InterBike's I have found myself looking at lighting systems more and more. After doing the test on a prominent light company known for it's baja light's I was impressed with the 900 lumen set-up they had and as we all know the big boy companies are always pushing the envelope, but I like to see what's out there from the companies that aren't a household name everywhere you go.
GEMINI LIGHTS
Gemini caught my eye for two reasons, one there light units looked small and two they looked very light weight.
They offer four different units. the Xera LED 850 Lumen flashlight. Xera LED 850 Lumen light system (single), DUO LED 1400 Lumen light system (dual), and the OLYMPIA LED 1800 Lumen light system (triple). All lighting systems are powered by powerful CREE XM-L U2 LED emitters and are made of hard anodized aluminum. Their powered by lithium Ion Batteries, and can be used with either a high capacity 2-cell / 4-cell Battery.
all lighting systems can be used on your bike (Xera flashlight only) or helmet mount. The weight on the units range from 162gr Xera flashlight (with battery), while the Xera, DUO, and OLYMPIA light units range from 52g to 58g (lamp unit only).
These later units make for a really light weight unit on the helmet one would think. So take a look at the GEMINI Lighting systems.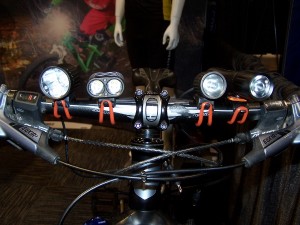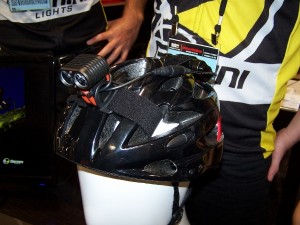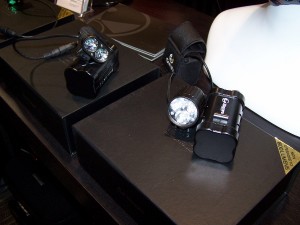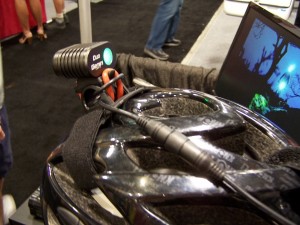 Look for a future test on the Gemini DUO light system soon.