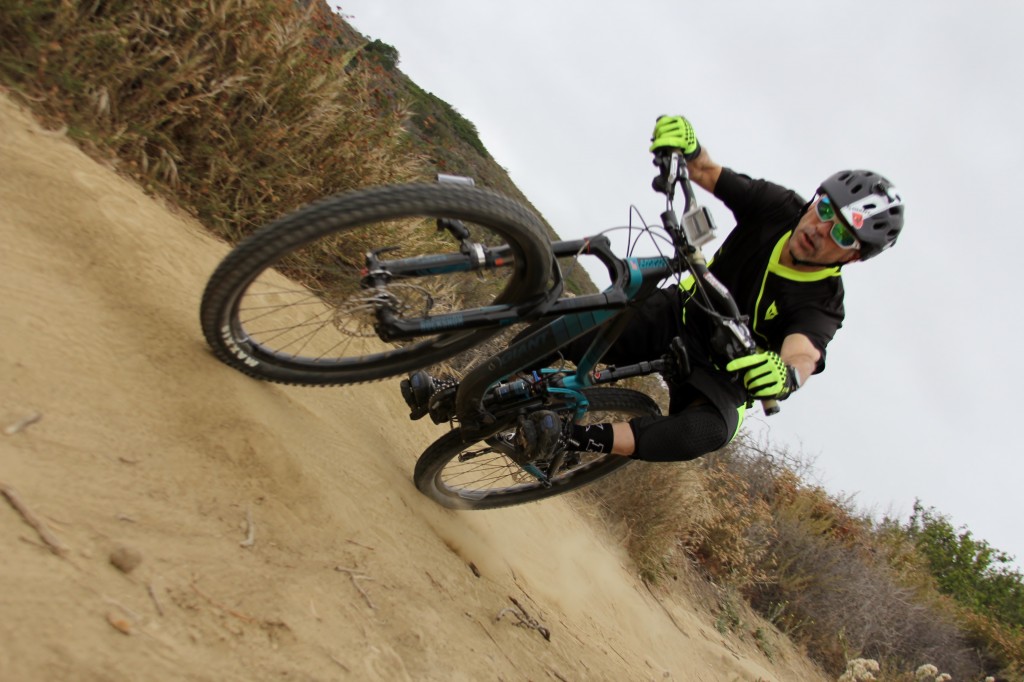 Well here I am again having spent a long amount of test time with some new gear and this time MtnBikeRider.com is putting some of Dainese new 2015 gear through the ringer.
Now we all know Dainese as the innovators of protection and in the last few years Dainese is trying to make a come back in the mountain bike arena. They've been upping their game with new pad designs, innovative Enduro packs and clothing designs.
When it comes to the protection side of things they have in my opinion done it better than anyone out there. After all they are the one's who started it all and others fallowed, so when it comes to say jerseys, shorts, or gloves, can they stack up to the others who have been making the advancements in new innovative wicking materials or tough Ripstop nylons, will have to see.
THE GEAR
I have always loved any gear I have received to test or even purchased for myself from Dainese.
For 2015 they pulled out the stops and really brought their game, so much so that in 2014 the Lapierre Gravity World Cup team was fully outfitted for DH battle as well as the Enduro team by Dainese.
I have to tell you it was great to see Dainese out there in a big way on the World Cup circuit like it used to be.
So what are we going to review, well why not review what the Lapierre team used.
Dan Walczewski of Dainese USA heads the Multi-Sport division and after a few conversations we were off to test.
Dan set us up with the BASANITE S/S JERSEY, HACKER SHORTS, and ROCK SOLID-D GLOVES.
The first thing you will notice is the color I chose, the neon yellow pops. All the colors in the three items stick out good, besides I figure why not look ultra-cool and go a little Valentino Rossi (for those who don't fallow Moto GP road racing, he is the MAN on the track for Dainese and AGV).

BASANITE SHORT SLEEVE JERSEY
The BASANITE Jersey comes in short sleeve as well as long. There are four colors, red/black, neon yellow/black, white/black, and white/green, with sizing of XS – XXL.
The jersey is made of light weight polyester that is a technical fit. The BASANITE jersey has such a light feel that you wonder if you are wearing a jersey at all. I love the fit, not super baggy and not too tight. Great air flow due in part from the micro-mesh area panels on the sides of the jersey which really allow for maximum heat dissipation from the body which is a super plus on hot days.
I have worn this jersey on long hot rides climbing and descending, if it wasn't for my hydration pack on my back cutting the air flow around to my back I would no doubt have been very cool all the way around.
I have to give the BASANITE Jersey high marks for its ultra-light feel, air flow, and great looks.
This is a great jersey to use for DH racing as well as an all-day Enduro race.
The retail price is $69.99
HUCKER SHORT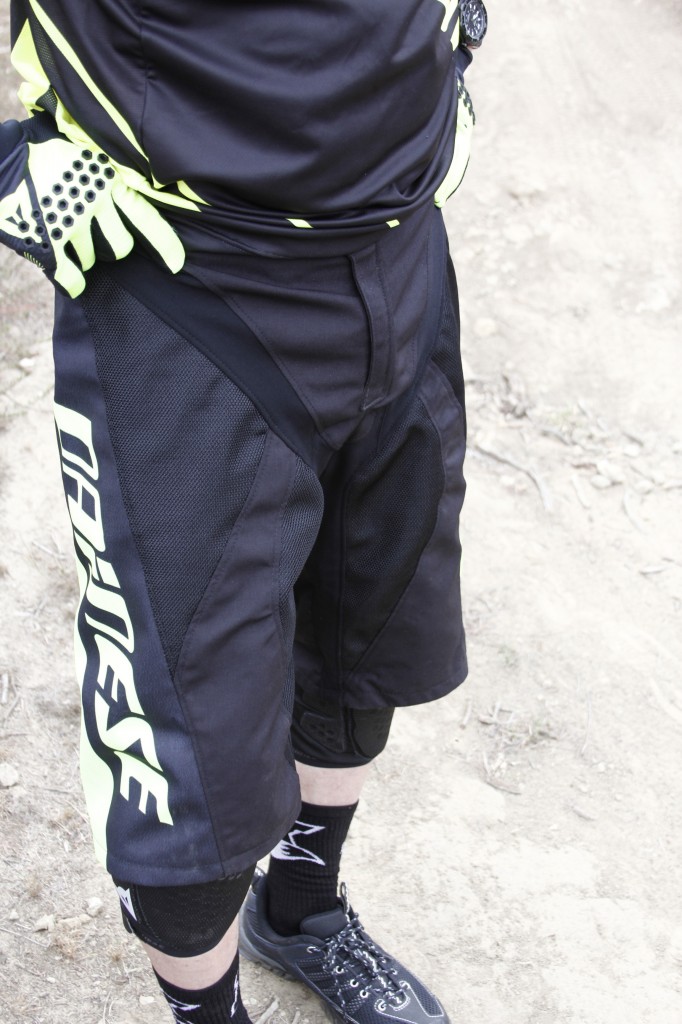 The HUCKER is the new DH short for 2015. The first thing I notice was the light weight feel to them, lighter then past Dainese DH shorts we have tested.
Now I don't mind a heavy short because it makes me feel safer in the event of going down, but will they hold up to a fall in the rocks or gravel, read on.
So what makes these DH- FR (Freeride) shorts tough and light, well Dainese uses a tear-resistant Duratex Fabric that's for comfort and ergonomics, elasticated inserts on the crotch and lumbar allow for greater movement of freedom while riding DH, Enduro, or your favorite trail.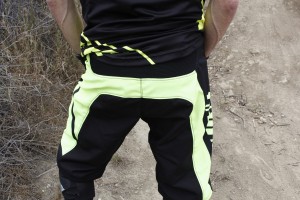 The HUCKER doesn't come with any padded liner as these are a DH racing type shorts which allows you to tailor the under short to your ride, for example DH I run the Dainese Performance Short that has hard shell protection on the thigh and tail bone and a soft protection Dainese short for light protection.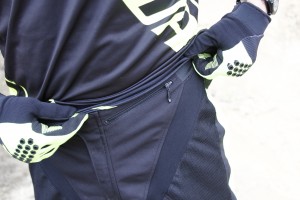 The best part about the new HUCKER Shorts is their breathability; four large panels bring in the air to cool off those privates. This is a super comfort when beating the heat and I give Dainese top notch marks for that.
Finish off the great attention to detail with the clean colors and logos, nice waste adjustment straps and a nifty little zip pocket for keys, beer money, or whatever tickles your fancy.
These are a great DH short or Enduro race short, Light weight to beat the heat and tough enough to save the tushy.
Sizes range from XS –XXL at a retail price of $109.99
ROCK SOLID-D GLOVES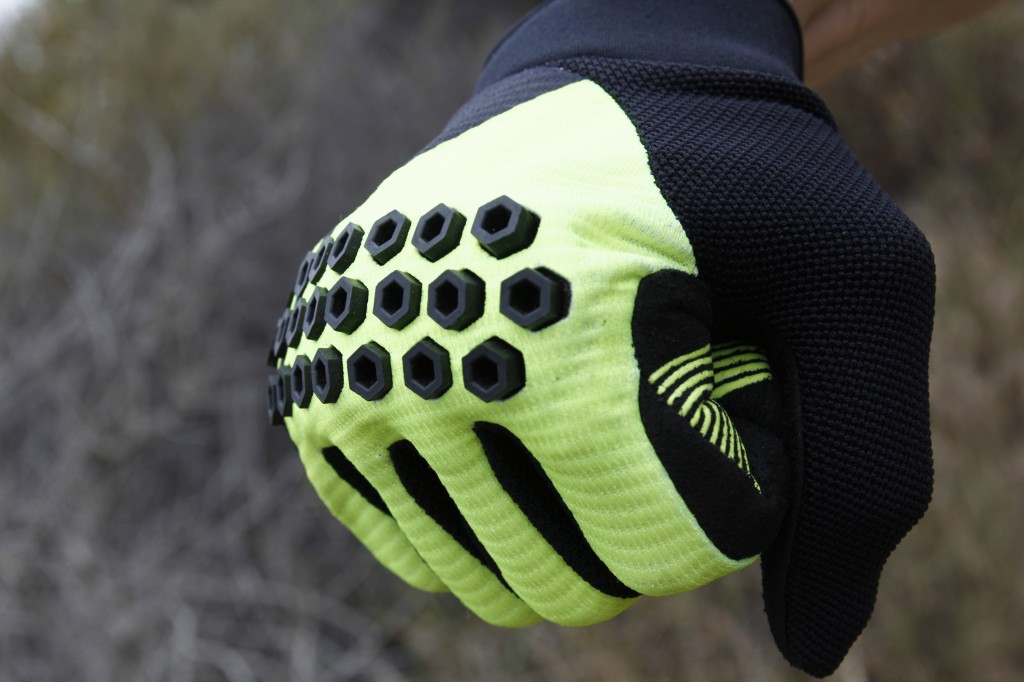 Gloves have changed quite a bit from when I started racing DH and I'm a firm believer in knuckle, finger, and palm protection. Dainese has always made a superb glove of this type in the past, but even Dainese has gone the way of the thin racing glove. Riders seen to want that connection from the bike to the ground, sorry but I'm not buying it. Having some sort of protection is important if you're doing a DH race or tackle a killer Enduro race and that being said Dainese delivered by adding PRO SHAPE to the ROCK SOLID –D, along with tech materials for breathability and toughness .
First let's start with the obvious; Dainese is using their new proprietary protection that's found on their new TRAIL SKINS knee and elbow guards called PRO SHAPE.
This is a unique honeycomb flexible structure that is made of Polynorbornene, a polymer that has remarkable shock-absorbing qualities for only being 6mm thick. The perforated structure allows it to breathe and ventilate heat and sweating.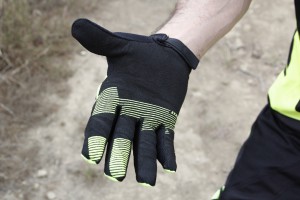 You have roughly a 1" x 4" patch set across the knuckle area of the glove that will bend with the hand and offer that knuckle protection. It's so good it has satisfied the EN 1621 standards.
A high strength synthetic fabric on the palm, an Airprene upper cuff that's light and breathable, silicone printing on the palm for added grip contact, and the last great touch is that the finger tips are touch screen compatible to stop and take that great selfie of yourself on the trail or after the race.
Sizes range from XXS-XXL and the retail is $54.99.
OVERALL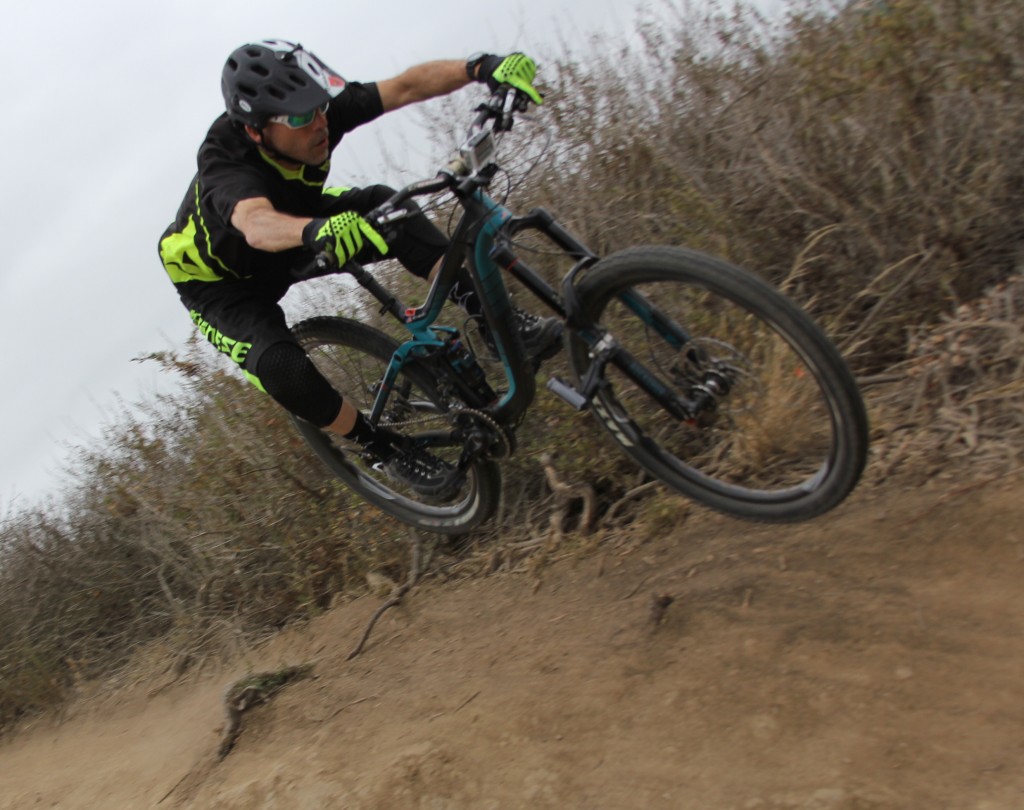 While wearing the BASANITE S/S jersey and HUCKER shorts I really didn't find any fault at all, I have to say they seemed rather perfect. All the technical features of both work great. Air flow, light weight fabrics, and great quality make these two products shine, however the one hurdle Dainese has to overcome is to be competitive with their pricing, especially with their jersey price. Other companies range start at $40.00 up to $50.00 bucks.
I have no complaints with the HUCKER shorts as the pricing is close to other competitors.
I did get to ground test these babies, though it was a small spill the fabric held up well, I just love the air panels as they really let the air flow in great.
With gloves I wear a medium, but after a previous test from another company I went to a small size for the ROCK SOLID –D, now for the most part they fit better when I dropped a size. My fingers were all the way to the tips of the gloves. This is a good thing; it offers a snug feel with no loose material on the hand.
Now the one issue I found was that the PRO SHAPE padding was positioned just a hair behind my knuckles and this could be due to the smaller size glove.
The PRO SHAPE molded well on my knuckle area, bending and moving on my hand well under riding conditions, however I did notice that my right gloves feel put a strain on the top of my knuckles after some time, but as I said this could be due to the size gloves I was wearing. I didn't experience this on my left hand so much.
I would have like to have seen the protection moved closer to the fingers and run over the knuckles down each finger say ½" to 1" stopping before the first knuckle of each finger for that added protection.
The rest of the gloves materials were spot on in the comfort department and breathability.
Price wise I'm a firm believer in protection and if I have to pay a little more I'm OK with that.
Overall I would recommend the BASANITE jersey, HUCKER shorts, and ROCK SOLID-D gloves (check your sizing with them first). They look great, breath great, and wick the heat away great.
The other thing that puts Dainese on high marks is the "One Year Warranty" they have against material and manufacturing defects on all their products (of course barring crash damage). You can't beat that.
If you're looking for Dainese products ask your local bicycle retailer, visit one of three D-Store in the US, or go to Dainese.com to shop.
Thanks to Dan Walczewski , Multi-Sports Manager and Dainese USA.