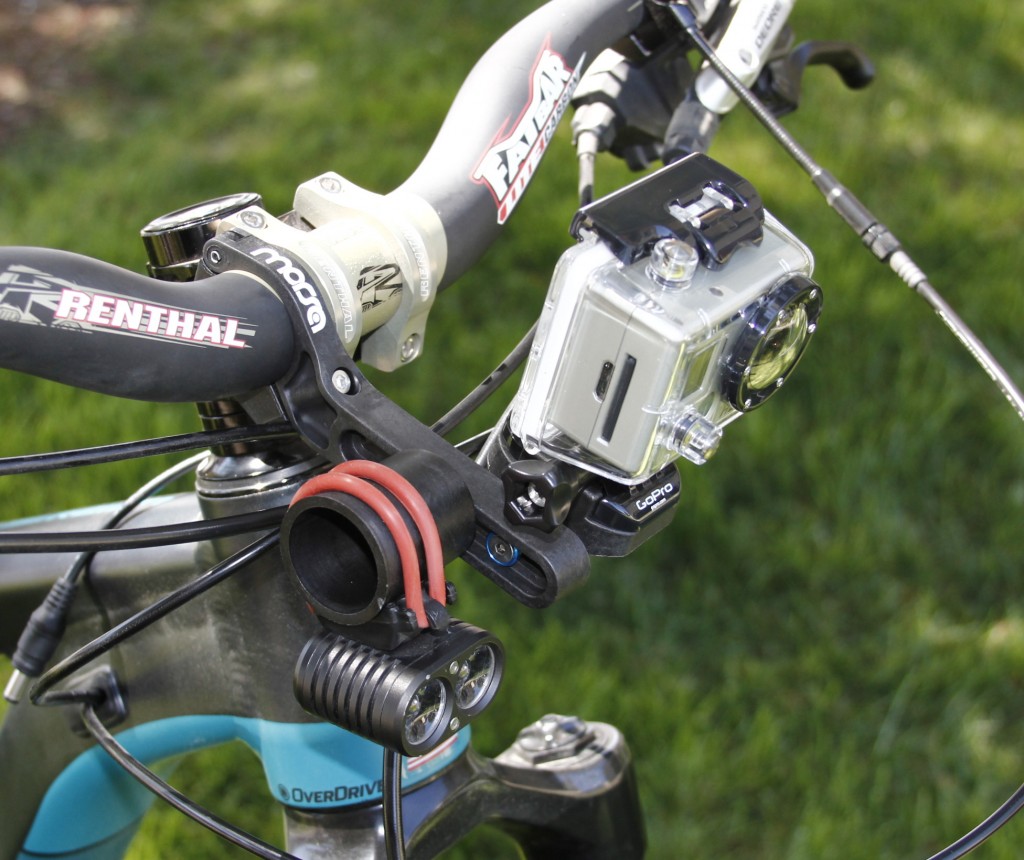 We ran into the MORSA Company while out at Sea Otter this year and they were kind enough to give us some product to review. Now I'm a sucker for mounting kits when it comes to letting me put my POV camera, phone, GPS, or lighting systems on my bike in the best way possible.
The first thing we think about taking on a ride is our GoPro's right, phones come in second (or first if you are a selfie addict), maybe lights third for that night ride, and if you're on a long ride or say racing a point to point race like an Enduro you'll need a GPS too.
Could it be the start of your bike's handle bar area looking like that of an F-18 jet fighter cockpit? Clutter could be a bad thing, but we need our devices, can't do without them, right?
So in walks MORSA a company out of Irvine CA. that designs, engineered, and manufactures their mount and adapters here in the USA.
An unusual name MORSA, it's Italian for clamp or vise and the mounting arm does just that.
MORSA has made it simple by making the Mounting Arm which will mount on a 31.8 road or mountain bike bar, with four mounts available to you, you can mount a phone, camera, lights, or computer, the combinations you choose are almost endless.
The MORSA system is well thought out that it allows you to mount up to three items. I don't think anyone can boast this. All the mounts are made from a strong CARBON composite nylon which this makes them light weight, durable, and shock absorbing.
SYSTEM MOUNTS
PHONE CASE ADAPTER- If you're familiar with ROKFORM phone cases for your iPhone, iPad, and Samsung Galaxy phones MORSA makes the mount to use the ROKFORM cases.
A nice solid twist and lock mount case which is outstanding when mounted.
It will let you mount your Phone or tablet out front or in the center in either horizontal or vertical.
Of course the ROKFORM case is not included, but the great thing is the phone case adapter is only $10.00 retail.


CAMERA ADAPTER- MORSA went with what works or should I say the most sold POV camera on the market for a simple mount, the GoPro quick release buckle that makes on and off fast. Shimano CM1000 and Garmin VIRB can also be used with the purchase of a GoPro Camera buckle.
Like the phone adapter it allows you to put the camera center and out front, face the camera forwards or backwards, rotate and slide the camera to get different positions, and mount it upside down or right side up. It's all up to you.
Retail price for the camera adapter is $10.00.
CYCLING COMPUTER ADAPTER- Much like the phone adapter the mounting is about the same. Twist and lock. It will work with the GARMIN EDGE 200, 500, 800, 1000 Touring series, also with the MAGELLAN CYCLO computers.
Retail is $10.00, you kind of seeing where this is going…
UNIVERSAL MOUNT- This is the simplest of mounts because its round at a size of 31.8 like a handle bar, so it will mount just about all lighting systems or band type systems, even the CATEYE or POLAR computer can be mounted.
The Universal Mount allows you to put the lighting systems out front and center.
Retail price, yup you guessed it $10.00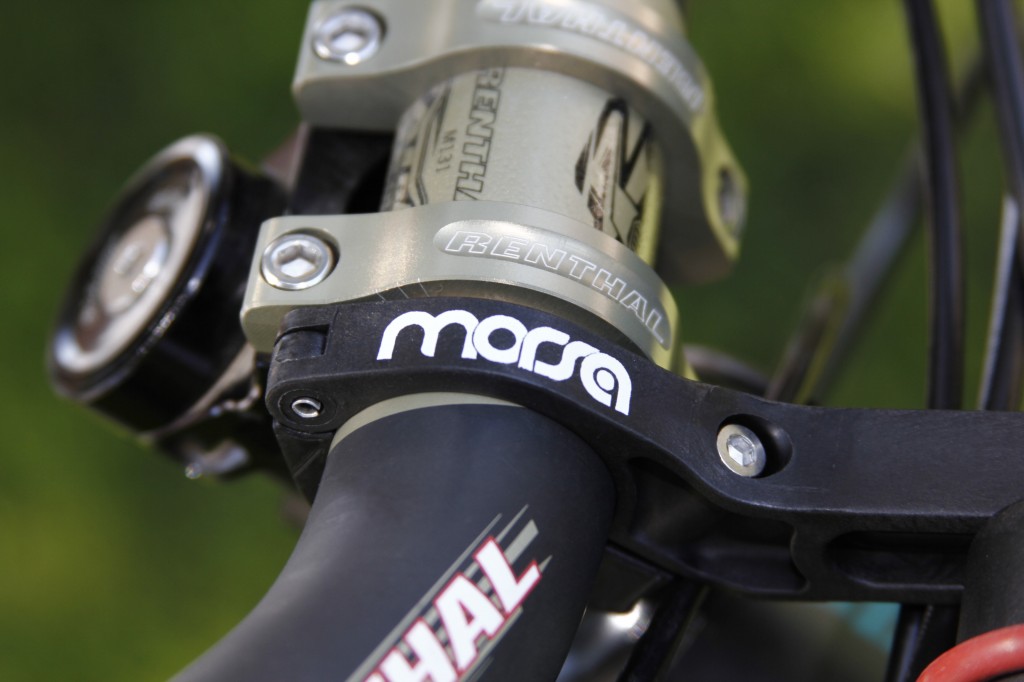 MOUNTING ARM- This is the main part that is for all the adapters. A swing hinge mount goes around you handle bar where it's clamped on. The arm will allow mounting one to two adapters cleanly for your devices in what position you need them to be.
Price for the Mounting Arm is not $10.00, but $20.00. Still a deal for sure.
WILL IT WORK FOR YOU
Why wouldn't it, whether you are a mountain biker or a road biker the MORSA Mounting system is one of the most versatile systems out there that we have come across. It's easy to use with your device placements. It's all up to where and how you want your electronic toys mounted. I love that the MORSA system allows you to put your phone or GPS right in front of you so you can see the screen without taking your eyes off the trail or road.
The Camera and Universal mounts allow you just as much adjustment.
HITTING THE TRAIL
We were given one Mounting Arm, one Camera mount, and one Universal mount. I opted out testing the GPS or Phone mounts because I didnt have a GPS at this time or the type of phone required for the MORSA system.
Mounting the arm was a breeze, the whole system's mounting is great and super easy to mount. The slots on the Mounting Arm allow you to slide your mount back and forth no problem and give you room for at least three items with ease.
Once on the trail I didn't see any movement what so ever. This whole system was rock solid on the bars.
Once I found my sweet spot for the Camera mount it was a no brainier finding the optimum position I wanted for the GoPro, after all I do have to look good when on camera, a requirement in my contract.
You will notice in the photos that I moved the Mounting Arm down more than you would if you had a phone or GPS on you bike. I wanted to get a lower angel for the GoPro which worked great for me, the only time I had a problem was when my GoPro came loose, but that was me not tightening it down enough, not due to the mount.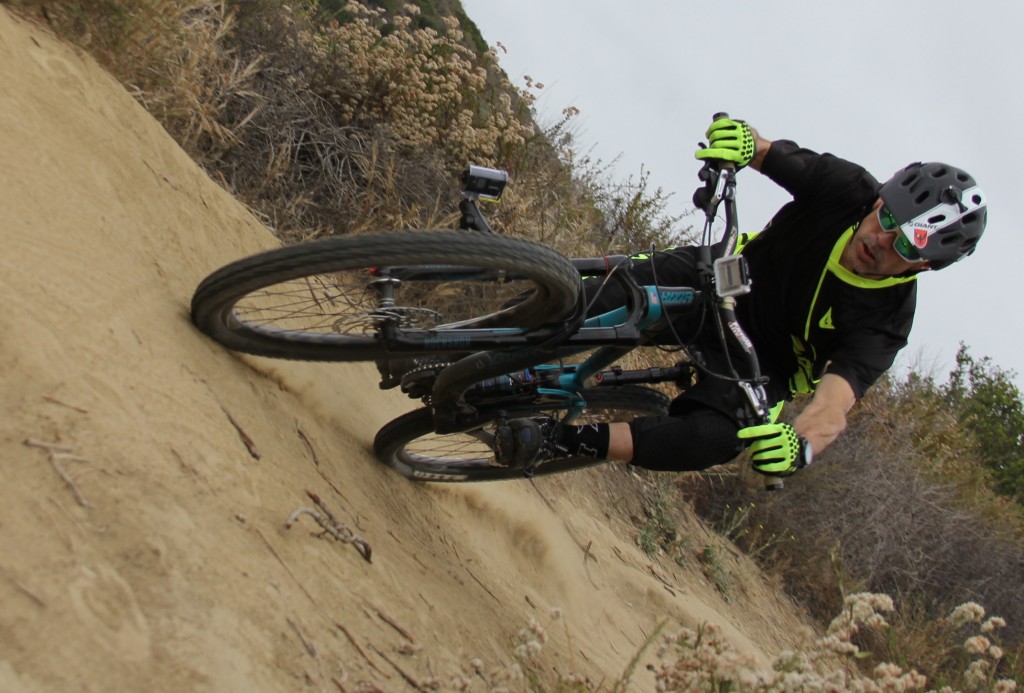 Next was the Universal mount for my lighting systems. The Universal mount works great with either a clamp type light or light with an O-ring style setup, just like some bike computers.
The lighting system I chose to use was the GEMINI DUO because it has the O-Ring mount system. While going through the rough my DUO light would be the one to move under these conditions. The verdict, it didn't move an inch. With all the vibration and hits my lights stayed on target at all times and I just love this.
OVERALL THOUGHTS
When you look at a lot of the device systems out there that are made with machined aluminum or basic plastics you will see and find some great ones, but none that will give you the capability to have multiple devices and versatility at once with clean mounting.
I give MORSA high marks for this; the other thing that puts MORSA on my list of "a company for the cyclist" is the cost. You won't feel set back an arm and a leg in the pocket book with the prices setting yourself up. All the adapters are $10.00 and the Mounting Arm $20.00, this is amazing.
Solid engineering, made in the USA, excellent materials, and cost that won't break the bank, MORSA got it right.
We wish to thank MORSA for the opportunity to review their products, if you wish to contact MORSA you can by going to info@morsadesigns.com or their website www.morsadesigns.com .