Let's cut to the chase. Here's my busted frame. This was my Titus Rockstar 29 Alloy. The unique part about this bike was it had a carbon rear triangle. I thought it was sorta cool and stuff, but I've always been weary of carbon parts due to them breaking.
As you can see the brake mounts ripped off the seat stay. Fortunately Art and I were finishing up our ride. The oddest thing is that this happened while I was going up a hill…I recall hitting the brake and then I heard a snap.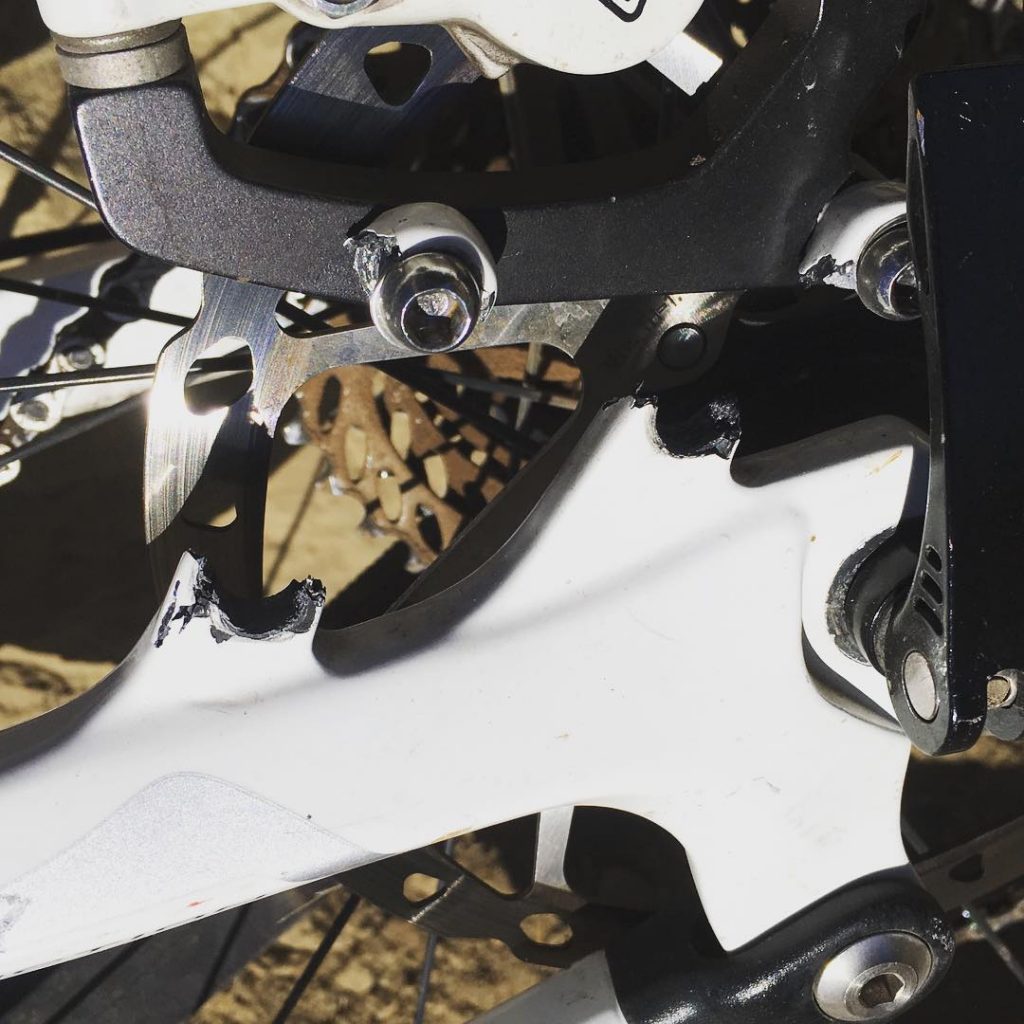 I've reached out to Planet X, the parent company of Titus Cycles and all they said was "bummer." Ever since they closed down their US office, they've sorta sucked. The frame was out of their warranty period of 2 years and they didn't have any spare parts to sell. After that I reached out to 2 reputable carbon repair places and both turned down the job because they said this was a high stress area and didn't feel good about the longevity of the repairs.
So that left me stuck without a bicycle to ride. Funny thing is, I haven't ridden much at all in the last few months. But on that day I told myself that I should get back to riding again since it was so fun. Well what's a fella gotta do to get back riding? I didn't feel like dropping over $1000 on a new bike. I tried looking for frames, but most of them were out of my budget. I settled on a hard tail aluminum Marin Palisades 29er Trail frame from Ebay for a cool low price of $130. I figured I could just transplant my parts over to this new frame and keep riding.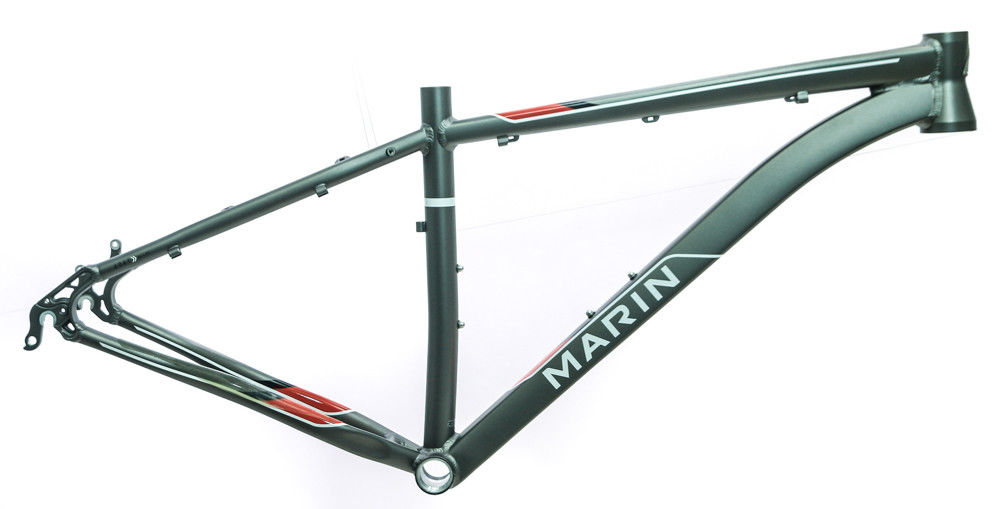 Maybe in the Spring or Summer season I can hustle up enough money to get a decent bike, one with a better warranty…