Hey boys and girls! It's your pal, RL! Yep…it's me. If you're a long time reader…like from the beginning of this mountain biking site from 2007, then you may have seen that life can be tough. But  if this is your first article, Hi!
Long story short, I haven't ridden my mountain bike for over a year. I've spent most of my time riding my motorcycles, fishing, drinking beer and whiskey all while smoking a good cigar.  But because of this stupid Covid crap, I've had to work from home and you know what's happened…frigging weight gain is what happened. Geez man. I'm a stress eater and the virus along with my responsibilities at work has been stressful. So I decided to start counting my calories and riding again.
My first outing with The Moe sucked…oh man, my body just wasn't used to any kind of fitness. The only fitness I was doing prior was trying to fitness pizzas into my mouth….eh eh. But I decided to head back out the following weekend to see how I'd do. My second outing was a lot of fun. I went with The Moe and his brother Roy The Porn Star.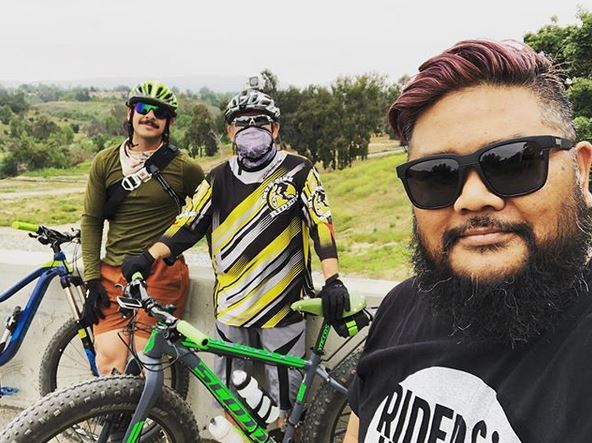 With that said, I suggested to The Moe that we should try a longer route on our next ride. I was starting to enjoy riding again. In fact I went down a few rabbit holes in looking for new gear, bikes and anything related to mountain biking. So if you're anywhere near Fullerton, Ca. this Sunday, come join us! We'll be slow, but we always have a great time.