I am back riding on the dirt! but this time I changed things a bit; I've been riding gravel bikes. Before I get accused of jumping on the bandwagon, we started riding cyclocross bikes since 2005, that is right son! 15 years ago!
I ended up getting rid of the Salsa Journeyman Claris and instead I bought a Poseidon X. A what??? Yeah, a lesser known budget gravel bike. The price for the Poseidon X was the same as the Salsa Journeyman but I like the Poseidon X way better. Why?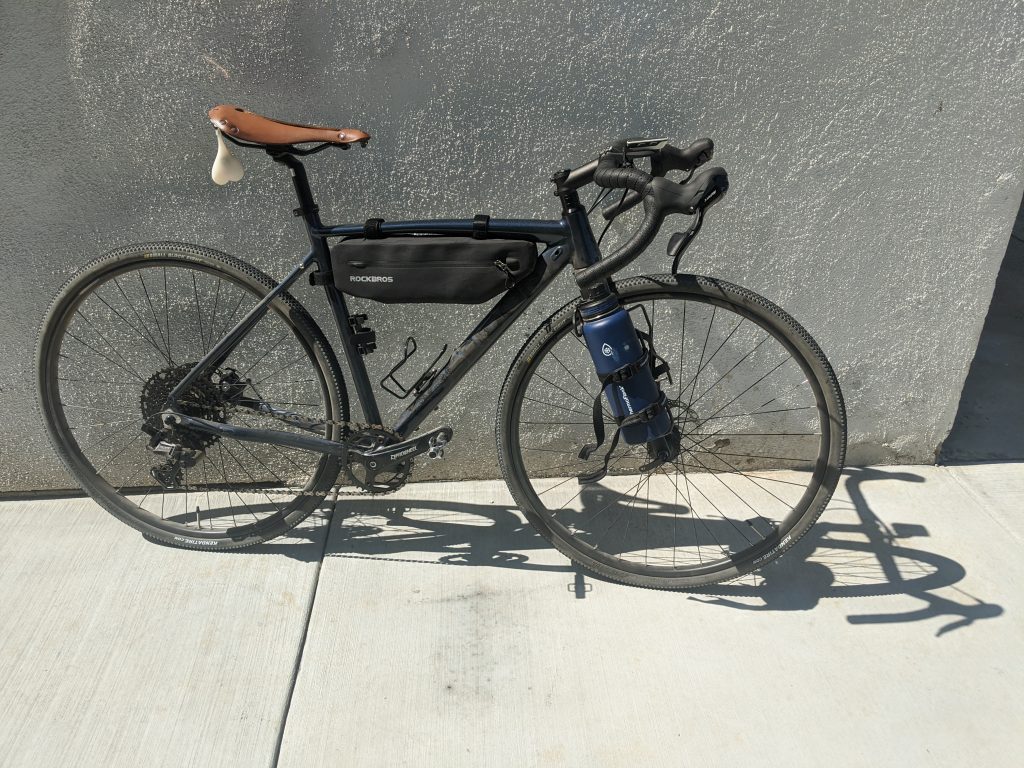 Let's start with the gearing; the Poseidon's drivetrain is the new Microshift Advent X 1×10 with an 11X48t cassette on the back! Yup, that is a big ass gear on the back! Here are the specs from the Poseidon Bike website:
Fork: Full Carbon fork – Tapered 1 1/8″ – 1 1/2″
Shifters: MicroShift Advent X
Handlebars: Poseidon Adventure Bars with full black bar tape.
Brake Levers: MicroShift Advent X
Rear Derailleur: MicroShift Advent X with Clutch
Brakes: Tektro Mechanical Disc Mechanical Disc
Disc Rotor: Tektro 160mm
F/R Crank: Prowheel 38t Narrow Wide Chainring 1x Crankset
Bottom Bracket: 68mm English Threaded Square Taper
Cassette: Microshift 11-48T Advent X 10 Speed
Bottle Cage Boss: 3 on the size Small, 4 on sizes M, L, and XL
Seat Post: Poseidon X Alloy 27.2
Pedals: Platform Pedals
Tires: Kenda Small Block 700×35. Bike can handle up to a 700×40 tire with clearance for mud. 650b compatible with up to a 1.9″ wide tire.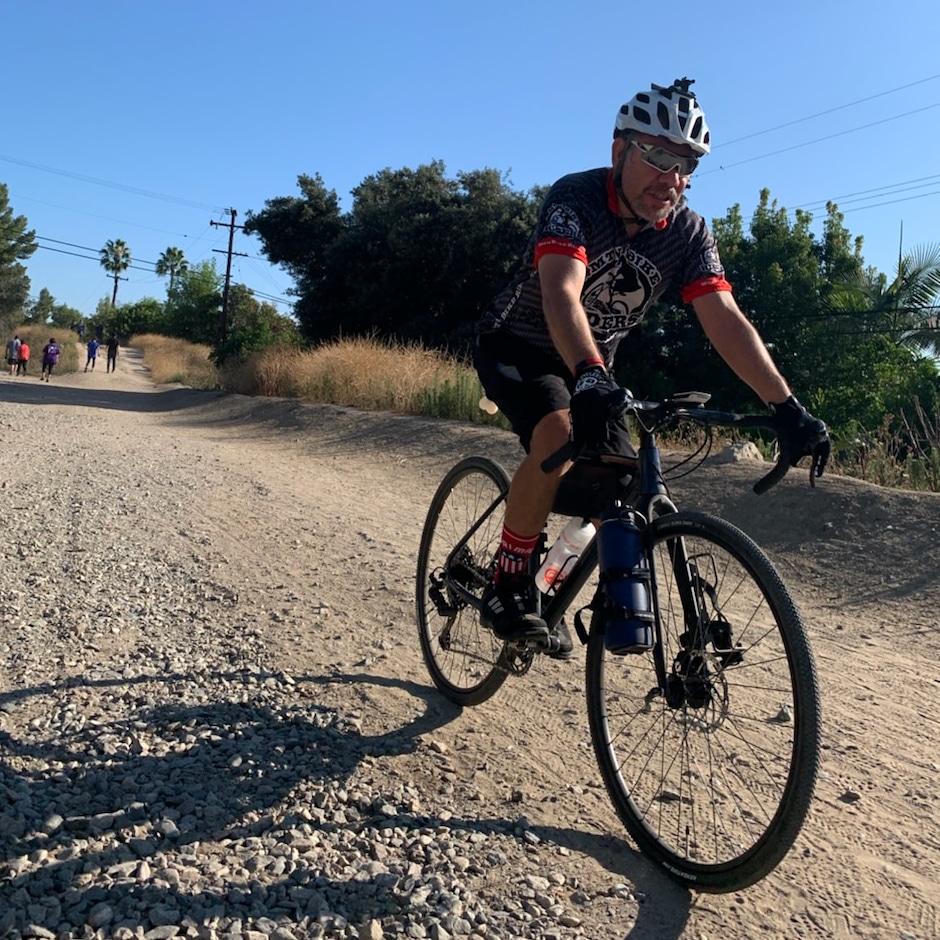 I took the Poseidon X on its maiden ride to the world famous Fullerton Loop (surprise, surprise) and it handled all the trails with ease. Climbing was made easy with the big ass gear on the back, handling was as sketchy as expected on the 35s and I didn't care for the wide handlebar on the descents, I am used to riding on the hoods and not on the drops. Also, unfortunately one of the disc rotors was bent so that affected the breaking a bit.
I also took the Poseidon on a road ride up the Hollywood hills and Griffith Park. I kept the Small block 8 tires because part of the road up Griffith park is in crappy condition. Again, the gearing really helped me out on the 16% short uphills, I wasn't as fast on the flats but then again, I took this bike for the climbs and not for the flats.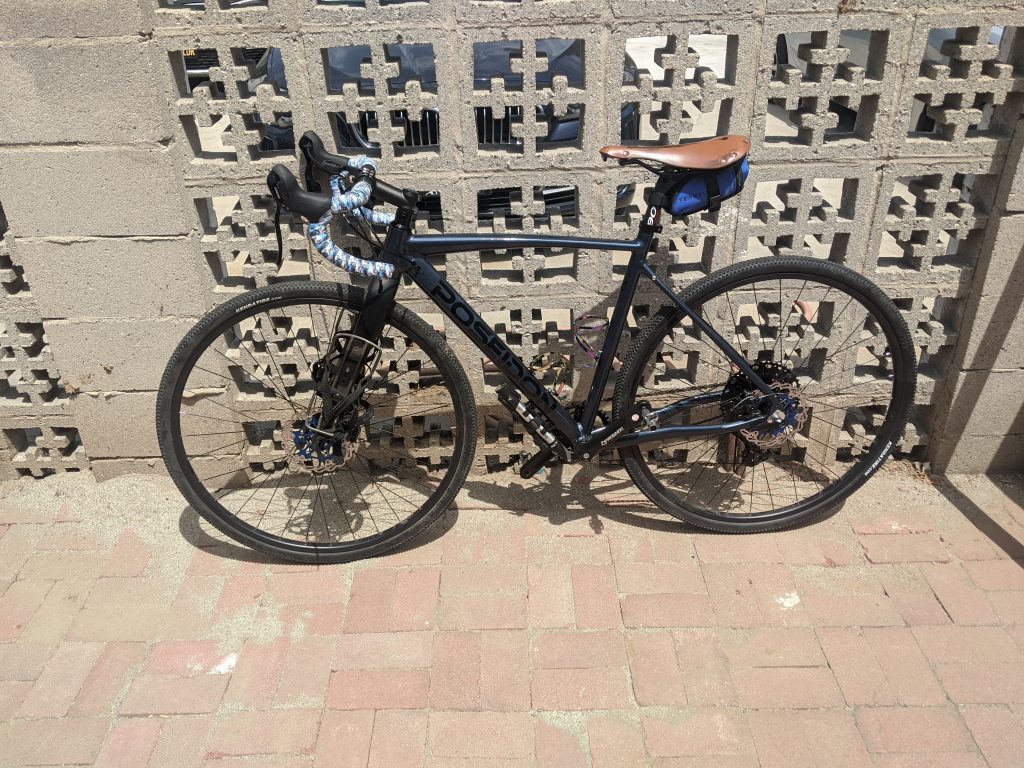 I ended up modifying the Poseidon X a bit; I swapped the wide bars with "regular" drop bars, changed the rotors, added a carbon fiber seat post and some fancy water bottle holders. I have not had a chance to ride the bike after the mods because Poseidon came out with a new bike: The Poseidon Redwood.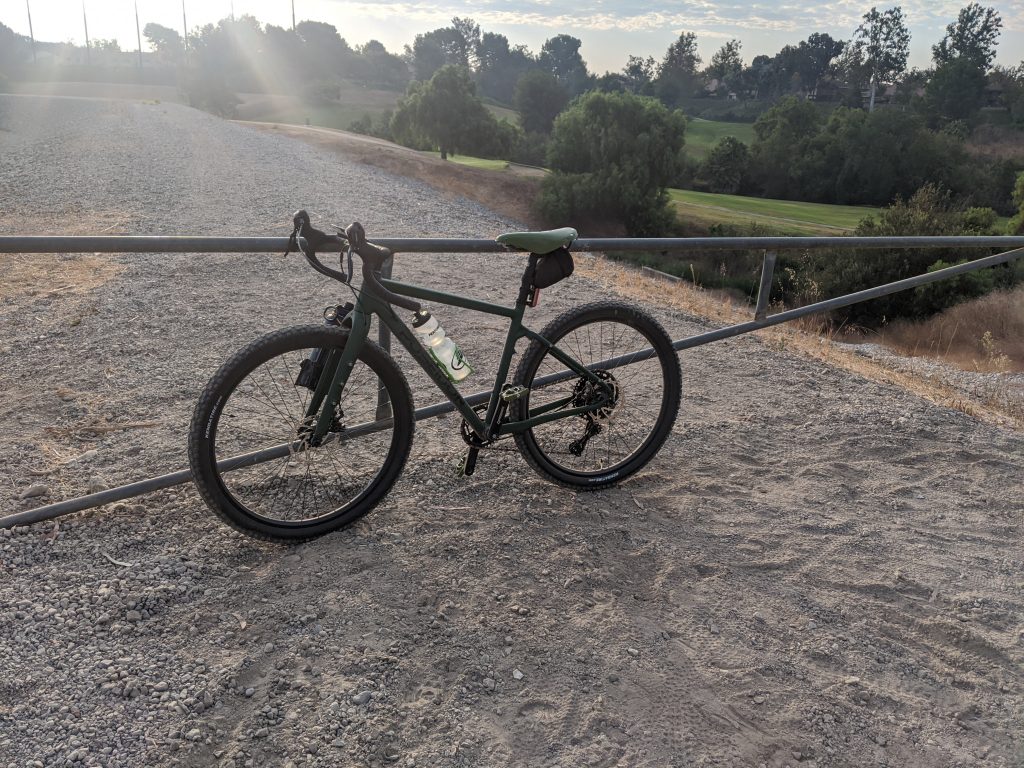 Yes, I had to get this bike because it was designed to ride the Fullerton Loop. More on the Redwood later on…