So I recently acquired a new On-One Ringmaster 30t to install onto the Titus Rockstar 29er Alloy.  But when I installed it with my existing drive train (chain and cassette), I started experiencing some chain-skippage and as you know, this type of skippage kinda does suck. With that newfound info, I decided to text a photo of what was happening to El Guapo of Planet X (distributor of On-One and Titus).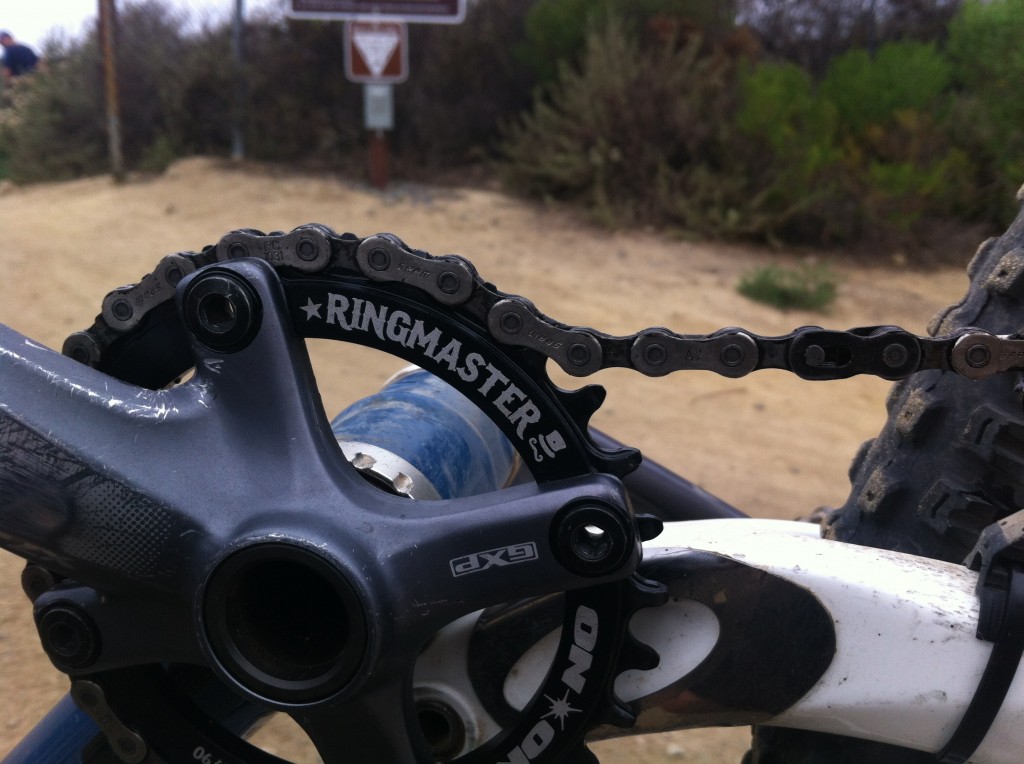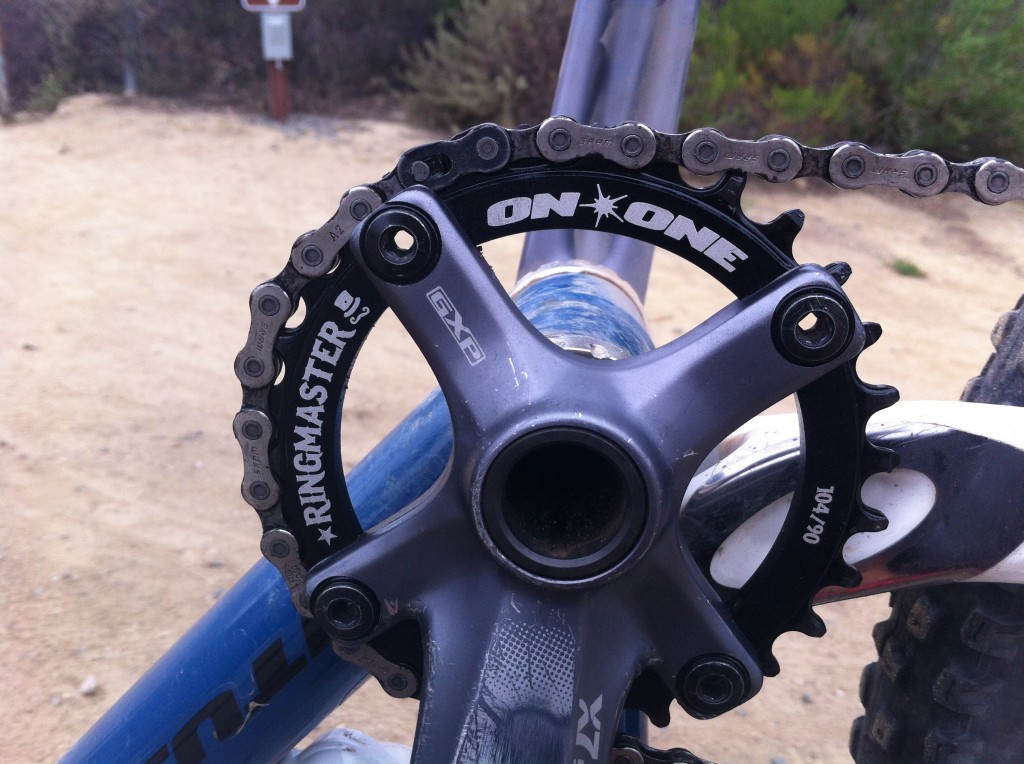 Notice how the chain was binding? El Guapo said that I need a new chain. So I took his word for it and ordered one the same day. I went with a decent budget chain, a KMC X10.93 10Speed. I picked it up for about $20. Once I got it, I installed it. Below is a photo of the new chain right before my ride.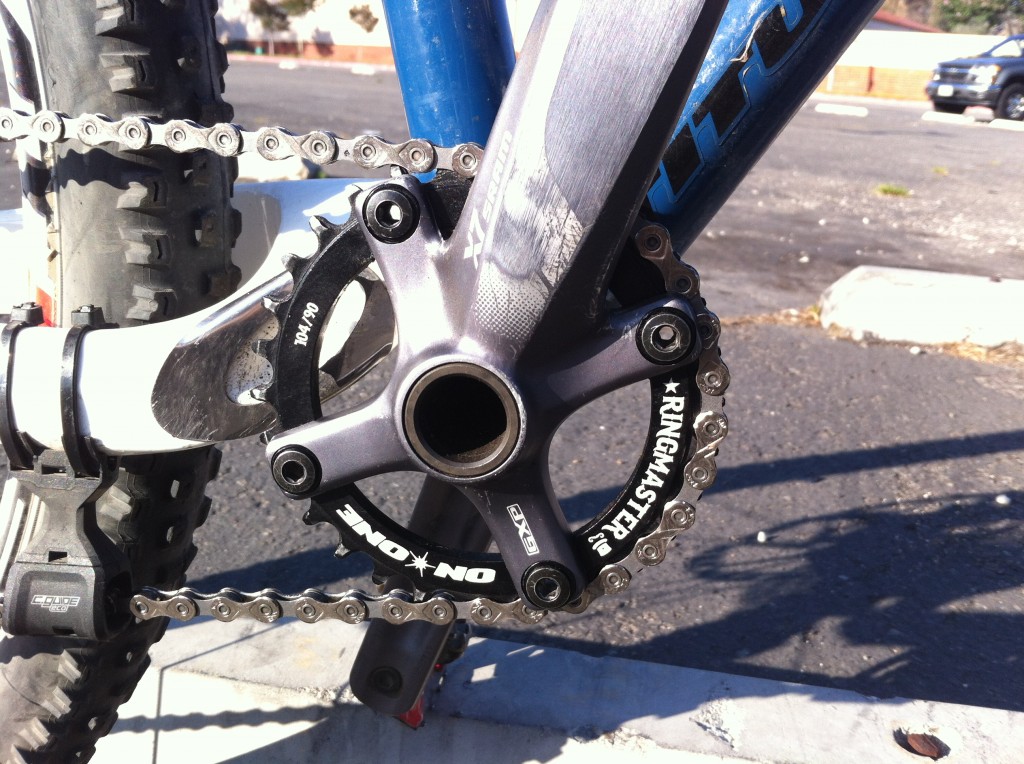 I'm happy to say that El Guapo was absolutely correct! New chain totally fixed the skippage. But now I noticed that my cassette needs to be replaced. Looks like I'll be doing that before this weekend. Anyhow, I want to give a big thanks to El Guapo from Planet X for his Suprese (pronounced-Soo-Preh-seh) knowledge!