Don't pretend you don't like her music. I usually play her stuff in the Team Van and while I'm riding. What? (as I shrug my shoulders) Her music is catchy and has great lyrics and beats. By the way, the image below is from her great song called BLANK SPACE.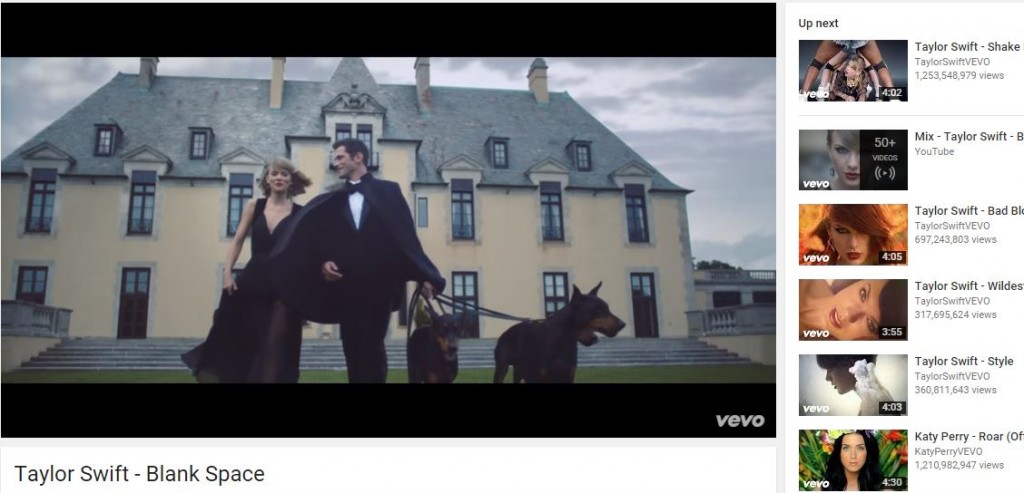 Her stuff is great motivational music when you're going up a long climb. In addition, when descending down the trails, I like to put on her song Style. That's another good one! It's a slower beat and allows me to get in to a groove and focus on the trail.
One Artist/Singer you would never see me listening to is Meghan Trainor…she looks like someone's mom and I don't really care for her music either.