Gary Parsons is an avid mountain biker and he also loves to go camping. He rides his local trails once a week. You can tell he's a mountain biker based on his Instagram and Facebook posts talking about how he's able to tame his demons with one mountain bike ride. Gary's best assets would be his colorful wardrobe of expensive mountain bike clothing from brands like Fox, Troy Lee Designs, Dainese and many more. Gary believes that by looking legit on the trails, it will garner him trail-cred with the trail bunnies, or in other words, the LADIES.
Gary thinks that his pheromones that his body emits while riding his mountain bike makes the women wet. He was quoted saying; "I know that there's an odor if you will, that my body excretes that drive the women crazy and wet." When we asked Gary if he has proof they're "wet" he basically said that some of the runner women he rides past are sweaty.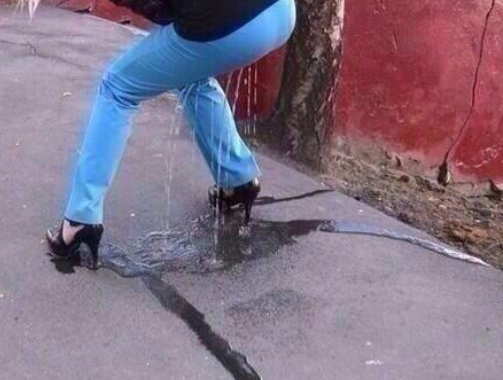 When we asked him to clarify what he meant by "wet" did he mean vaginal secretions or sweat? He said "Sweat! Vaginas secrete? Eeew that's gross! Why would anyone want that?!" So it turns out he thinks that the term "wet" means sweat. Technically he's right, but we believe he's using it in the wrong context.
In addition, this odor or what he likes to call his pheromones is actually BO…as in Body Odor. Gary says deodorant is for sissies and that natural body odor is man-musk, which drive women crazy.