About a week ago, I got into a bidding war on eBay for a new Gravity Deadeye Single Speed Fat Tire Bike. Normally these sell on BikesDirect.com for about $299. Since I felt that I was getting a good deal, I kept bidding. I won the auction at $220 shipped.
The bike arrived at my doorstep in 6 days and  I was excited to put it together.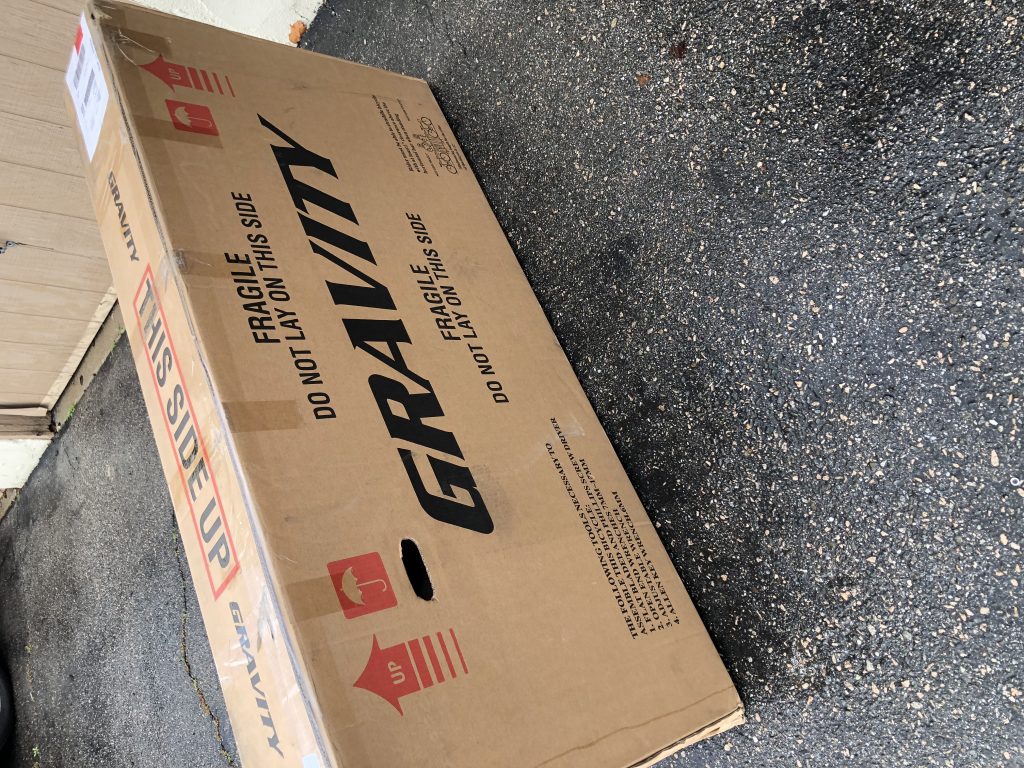 The bike was packaged nicely. Frame was protected by foam and other wrapping material.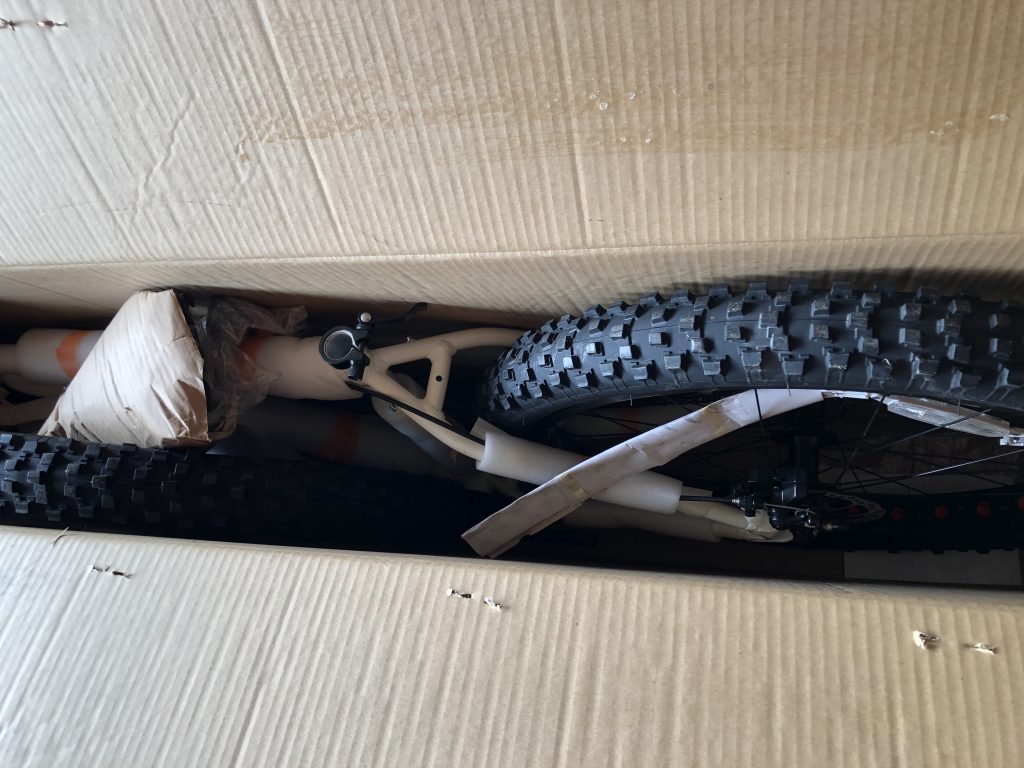 Here it is on my stand. It also came with two different wheel tapes, the red one was already installed, then there was also a yellow set. I guess if I want to change things up a bit I could. Oh it also arrived with 2 rear cogs. The 22t was already on the wheel the there was a 18t in the box. I'm sticking with the 22t…I'm in no shape or form to try and pedal the 18t.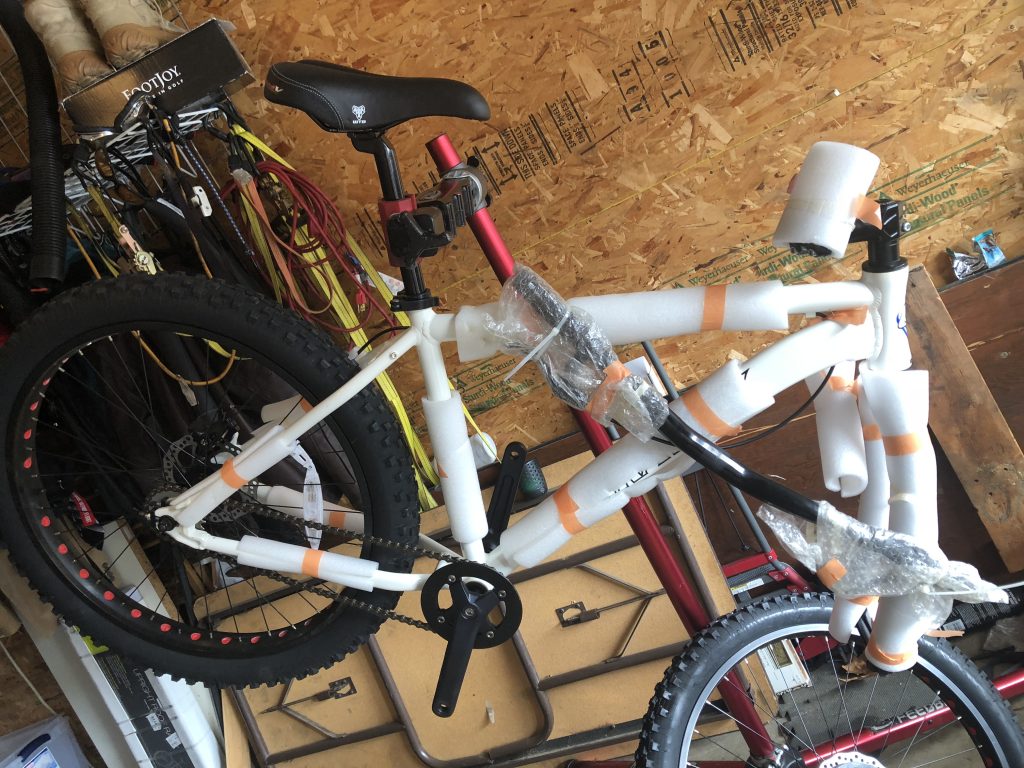 Tires were inflated to only 15psi and already it felt too much. I'm probably going to drop it down a few psi, let's say around 12-13 and see how that feels. Bikesdirect.com claims it can fit up to a 3.5 tire. Since tires of that size aren't necessarily cheap, I'll live with the 3.0 for as long as I can.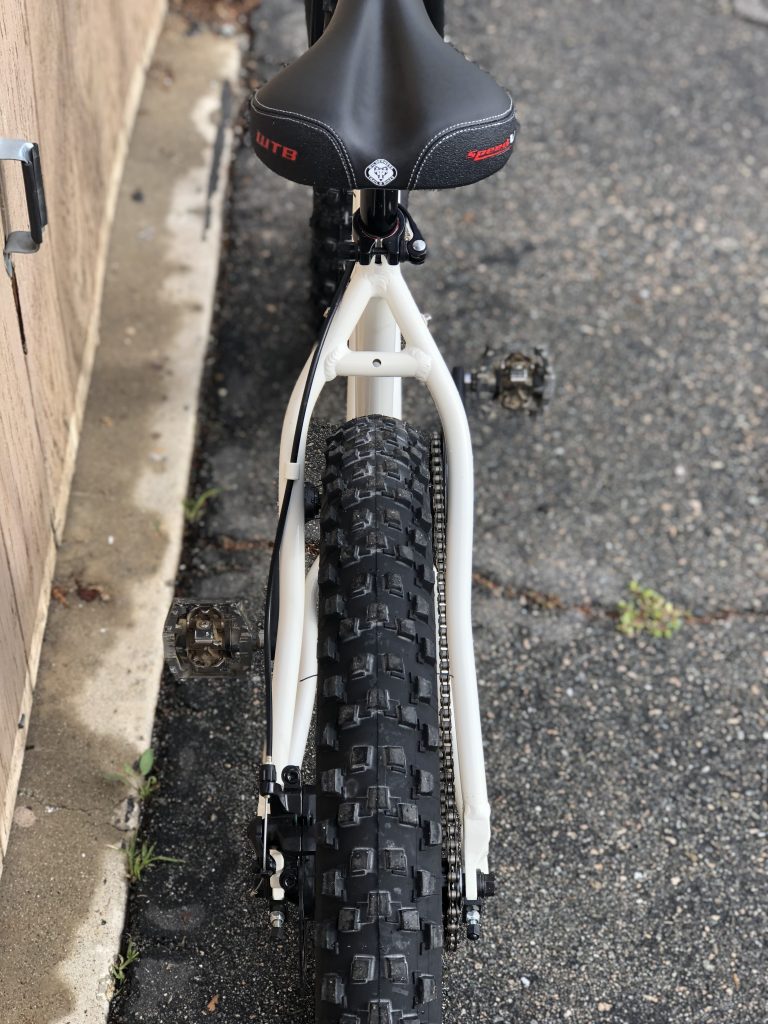 Equipped with mechanical Tektro Novela disc brakes. I actually love mechs over hydros, so much simpler.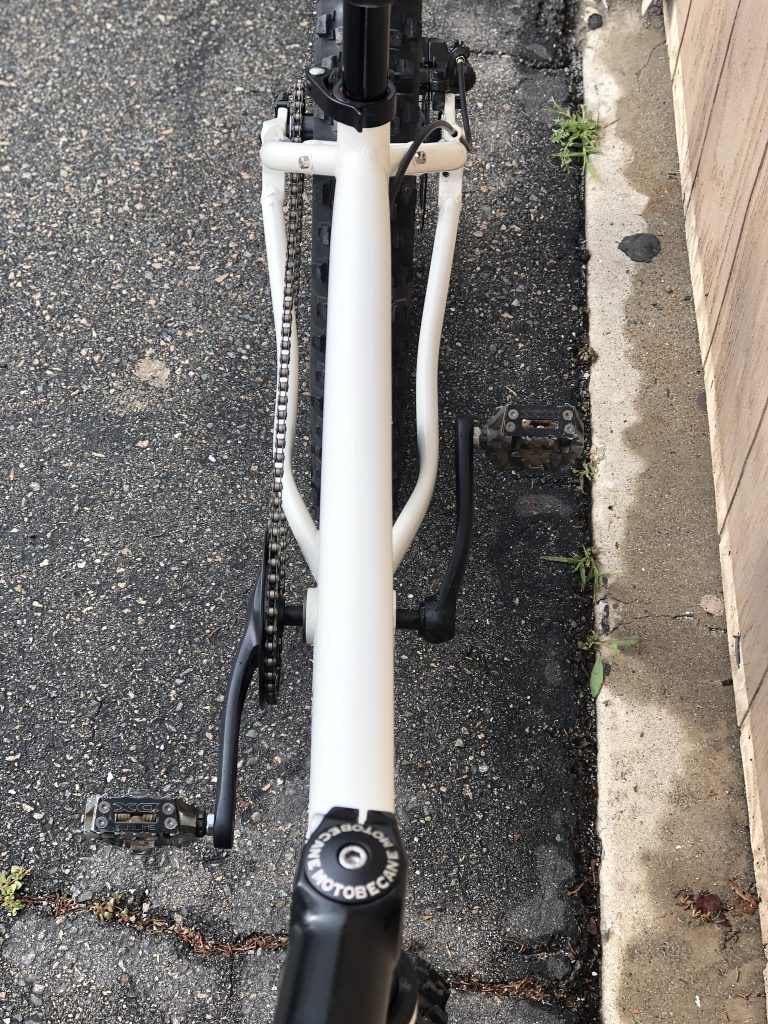 The no name bar and stem are going to be replaced soon. My T-Rex arms will need a 50-60mm stem and I usually go with wider bars, somewhere along the lines of 780mm-800mm. Besides having all that leverage will help with climbing on a single speed.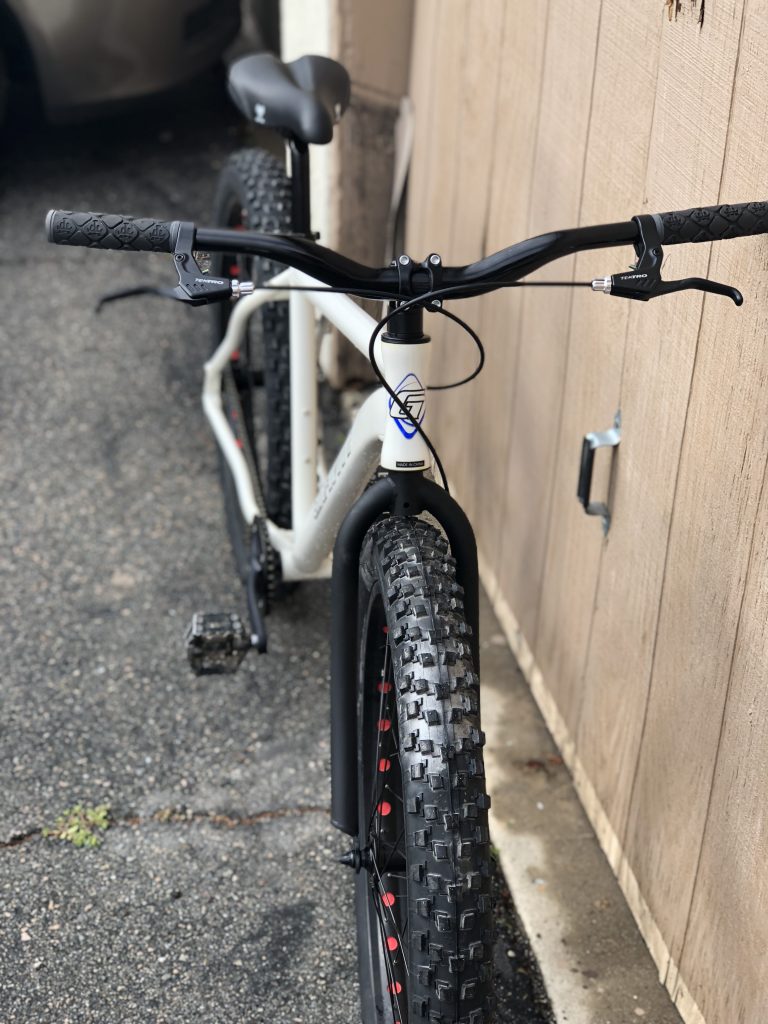 The color scheme on the Gravity Deadeye Single Speed Fat Tire Bike is a little too conservative for me. I may switch things up with different colored bars, grips and etc. I'm still trying to decide…once I get it installed, I'll make sure I post an update.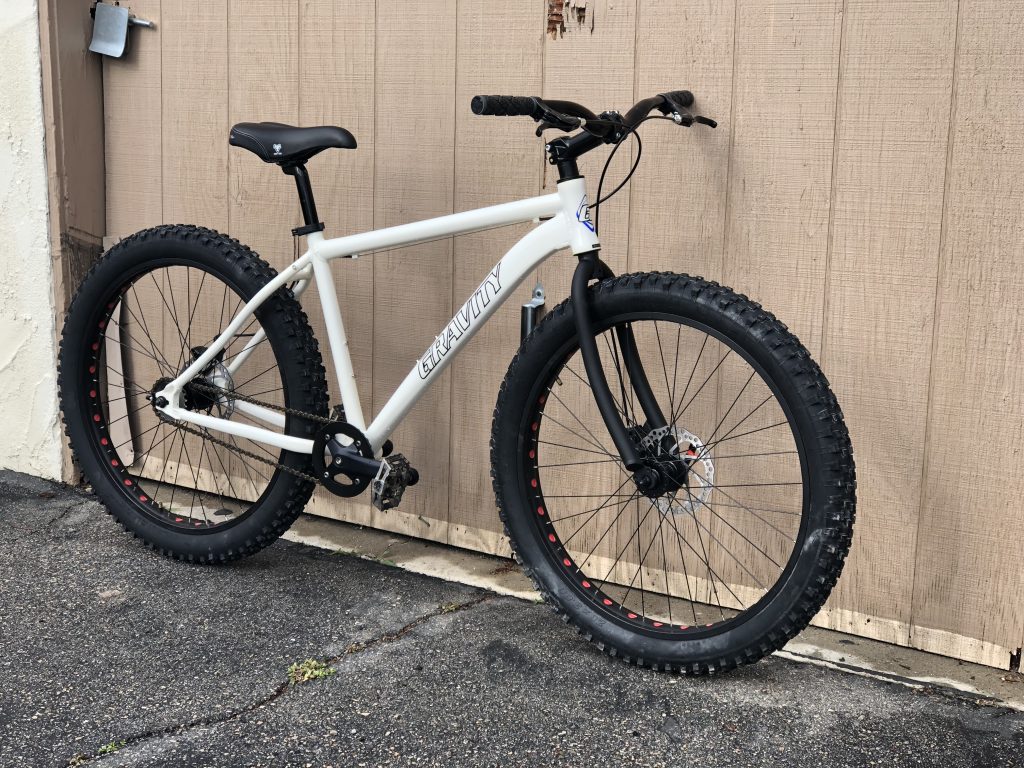 I haven't had a chance to get it on the trail yet since it's been raining pretty good where I live. I probably will have an opportunity to try it out next weekend after it dries out.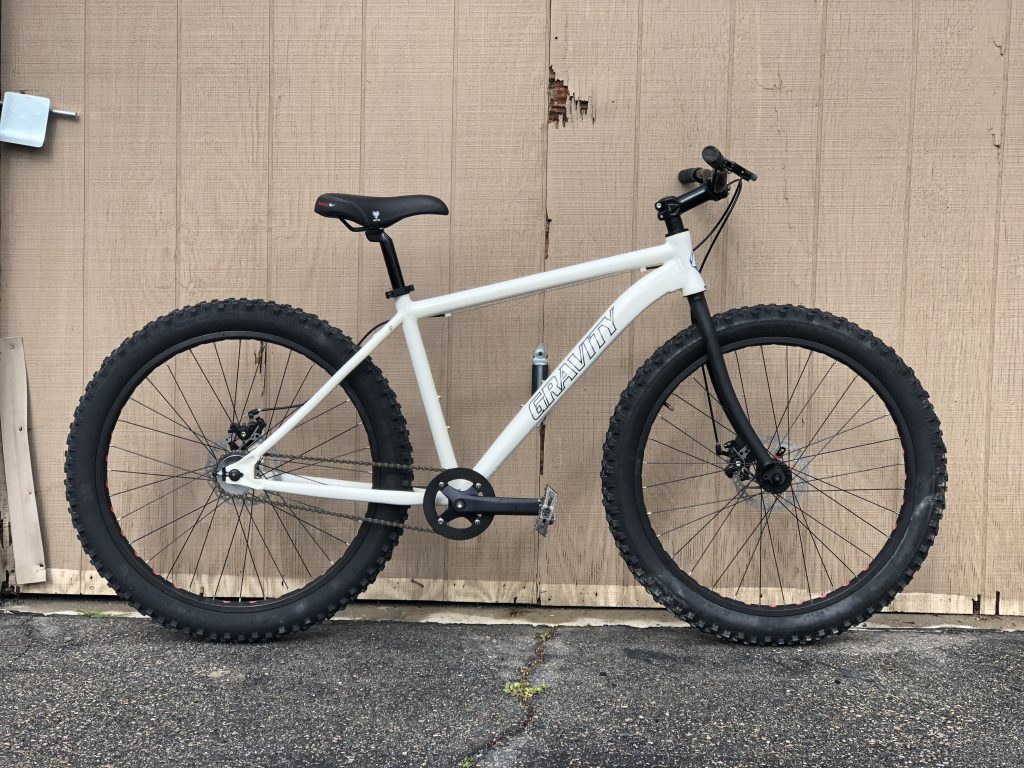 Spec sheet: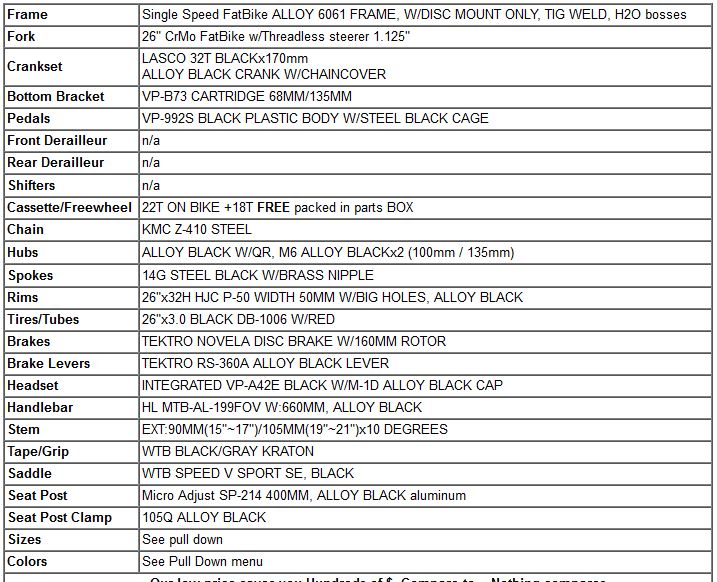 It's been years since I've ridden a single speed mountain bike, so I'm really looking forward to throwing up…oh yea that's one of the side effects of single speeds…the hurling from all that exersion your put your body through. Fun times ahead!