For years I've heard of people "carb-loading" before a big ride and or a run. Not really sure if that's really a thing or if it's a myth. Personally, I use it as an excuse to eat a lot of spaghetti…which happens to be one of my favorite foods.  Some people say it works for them and others it doesn't.
But if you're anything like me, an average mountain biker who happens to be too short for my BMI, then let me share with you what I do. If you're one of those super fit XC guys that loses weight when they sneeze or fart, then click on the back button or better yet, go for a ride.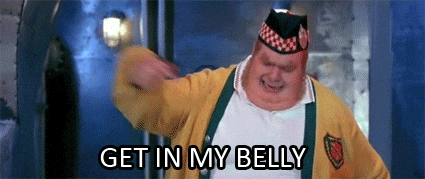 Alright, now that it's just us REAL Mountain Bikers, let's get to it. For me, if I know I'm riding in the afternoon around 5pm, then I usually stop eating anything around 1:30pm. If I put anything in my stomach, even a drink after 3:30pm…then it just makes me feel sick when I'm riding. All that gloop is sloshing around in my belly and eventually, it will want to come back up…eew nasty. There's nothing worse than the feeling of nausea when you're riding…especially if you're trying to climb a hill.
If for some reason I do get hungry before my ride, having a piece of fruit helps. I usually will chase it down with half of a Redbull. Anything more then I'll be feeling it during my ride.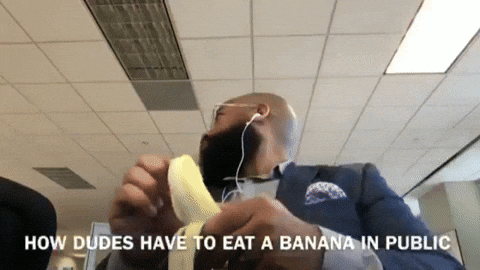 Ok so far we've learned that about 3.5 hours before a ride should be the cut off time for food. But if I get a little hungry, small fruit. Taking these precautionary steps helps me have a better time riding. That means I don't have to carry any food on me just in case I bonk. All I have to do is bring a water bottle and myself. Here's a pro-tip: carry some non-perishable candies in your saddle bag or hydration pack. Nothing crazy, or anything. But in the event you do hit the wall or bonk, you can easily consume some simple sugars to get you back on the bike.