One of the benefits of riding with close friends is the talk time you get. I've called it Therapy on Two Wheels. I'm not sure about you, I tend to ride with some of my best friends. These are the people who know me and my story like the back of their hand. One of my riding partners is The Moe. We've been friends for nearly 20 years. Our friendship actually started from mountain biking.
Throughout the years we've both gone through some challenging times. The Moe had to deal with a divorce about 10 years ago, and recently I had to deal with divorce. Those two events in our lives were…to say the least tougher than anything we've had to deal with.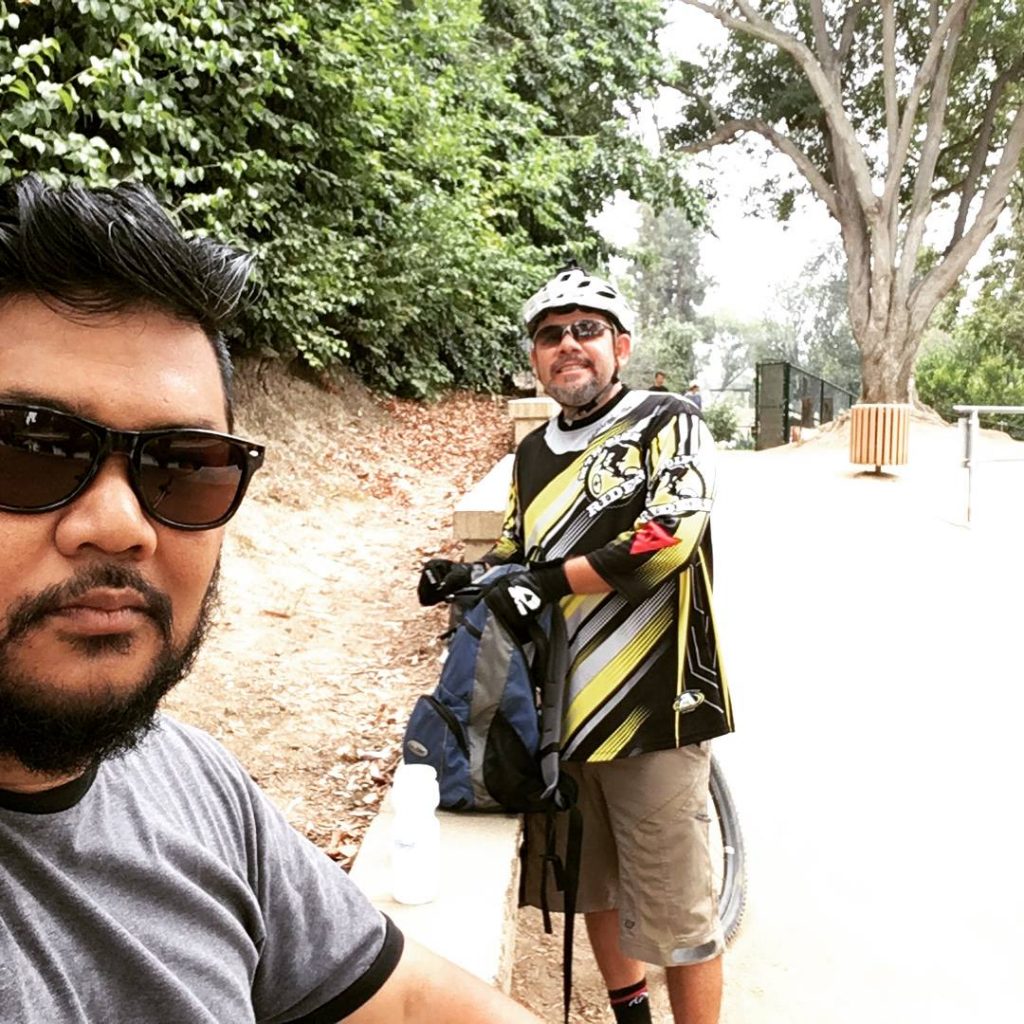 Fortunately we had mountain biking to help us cope. The Moe and I would often schedule rides and for those two hours, we talk about all sorts of stuff. It starts off with the latest news with each other, new toys or gadgets we just bought. But a few more miles into it, the real stuff gets aired out.
What's cool about Therapy on Two Wheels is that while you do get angry or frustration comes out about what you're talking about. You can easly let out that energy to the pedals.  Sometimes I just zone out and let it all go as I roll through the trail
After all that purging, there's usually a peace that comes over you and allows you to take stock of how good life is. While bombing down the hills, I am usually smiling ear to ear and quenching all that angst as the cool air hits my pretty face.
So the next time you're feeling stuff, need to vent or get a different perspective, try mountain biking with a good friend. You'll find that talking through life stuff while riding is definitely helpful.