We've all been there…you're riding and you've got an urge to fart. Well if you're over 40…don't trust that fart! Why? Well for the simple reason of you being older. Your bung hole ins't as tight as it was when you were younger. Plus you're not as regular as you used to be. So that means you could still have some poop left over in your colon and when you fart…BOOM! It's a SHART!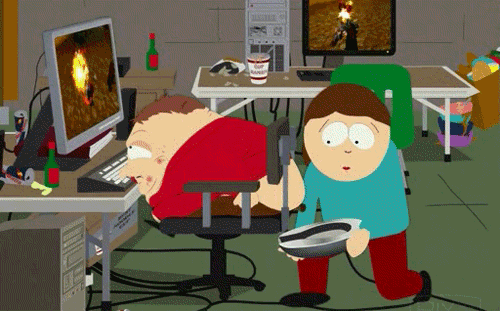 Nothing worse than having to clean out your riding shorts after trusting a fart…don't even bother right? Just throw those $100 pair of shorts away. I'm sure you tried to hose off the skid marks..but sometimes those poop particles just stay within the padding.
Anyway, let's get back to what we were talking about…farts at 40. Ya man, hold it in…or better yet, burp it out! I'm sure you know how to do that, right? What you do is this, when you feel the urge to fart, push it back in by doing a simple keigel exercise. This will allow your sphnicter to bounce the fart back up your intestines and you later burp it out. Try it…practice the keigel…did you burp?